Clear Cache and Cookies
Clear Cache and Cookies
Using Google Chrome perform the following actions:

1)Open Chrome on your computer.
2) In the browser toolbar at the top-right next to the Favorite button (Star) , click on the

3) Then click on More tools> Clear browsing data.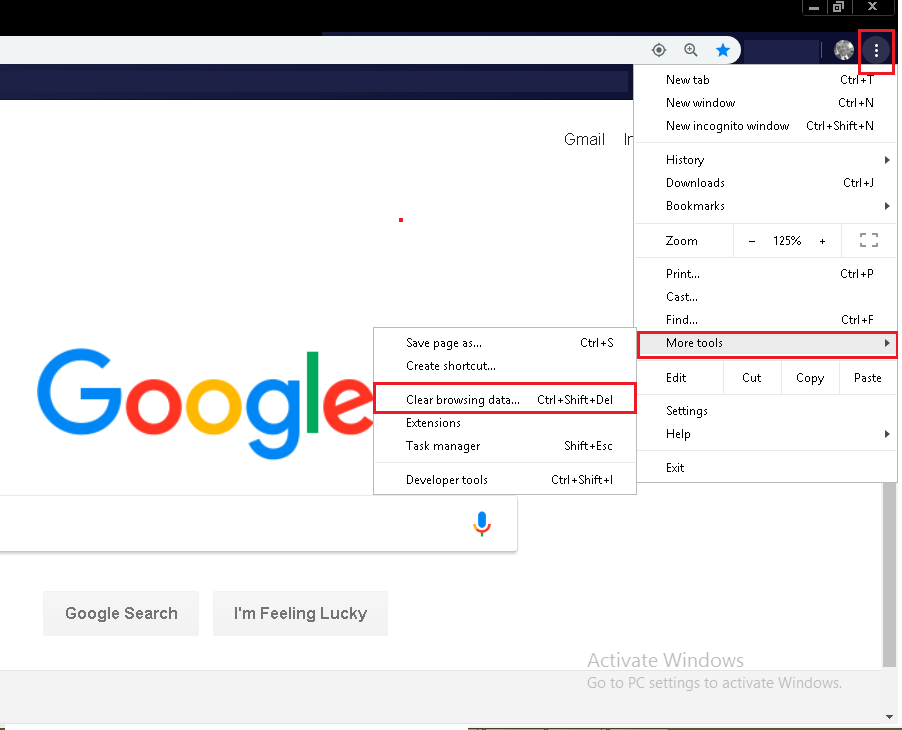 4) In the 'Clear browsing data' box, click the box that says 'Cookies and other site data' and 'cached images and files checkboxes'.


5) Use the menu at the top (Time Range) to select the total amount of data you want to delete and from when. To delete everything, choose "All time".
6) Click '' Clear Data '' .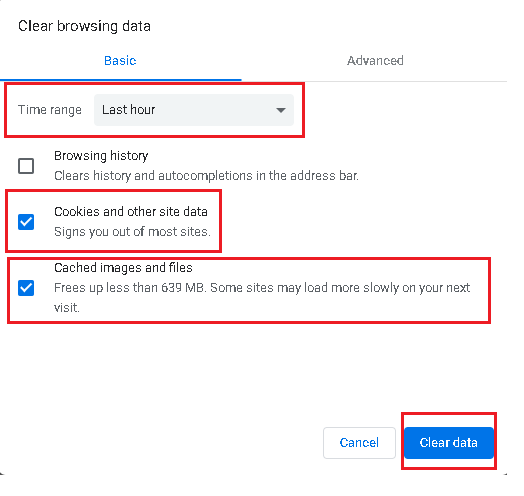 To clear cache and cookies in other browsers read and follow the instructions provided in the links below:
---
How Did We Do?
---