Integration with Chatter
By integrating Chatter with our platform, you can connect with  your employees to work efficiently. At the same time, not missing out on sales opportunities, embedded app projects, custom actions, and more.
With Chatter, you are able to share : insights, new ideas, opinions, knowledge, files and data surveys. 
Integrate Chatter to InEvent's Platform

In order to visualize this integration, you will have to enable in Tools. EVENT > CONFIGURATION > TOOLS. You will find this feature under InEvent Registration. Click on: Edit, and click on the checkbox in order to enable, then click on End.
Then to access it: EVENT > INTEGRATIONS > CHATTER.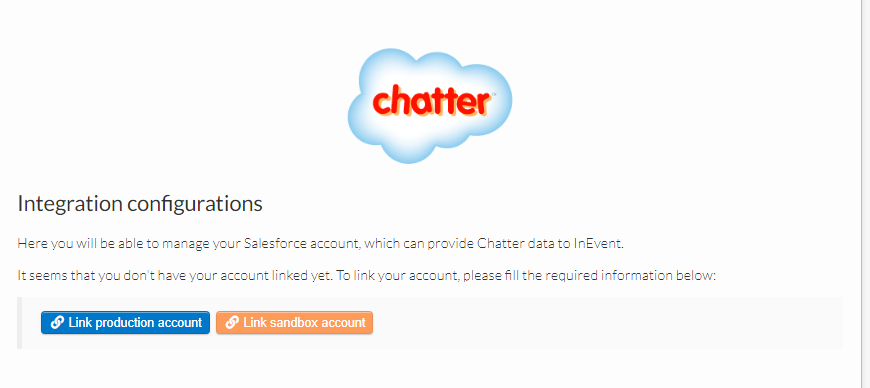 There are two buttons:
Link Production Account:  

Recommended for your event's operation.

Link Sandbox Account: 

Recommended for tests performed by developers. 
After selecting an option, you will be redirected to Salesforce, and you will to login. After inserting the correct data, you will see the image below: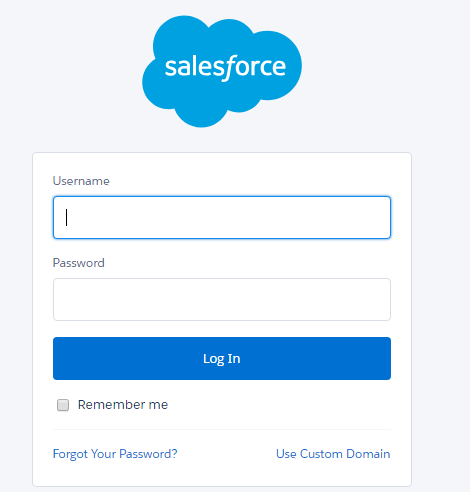 Frequently Asked questions
How can I post in the platform? 
As you finish integrating, you will be able to publish contents in our platform. You can learn  more in Corporate Feed.
How can I verify if the Integration is working correctly?

After setting up the configuration, when you log in to Salesforce, you will see this screen:

Click in Chatter at the upper Menu. There you will see all the posts you have created through the feed:

You can also add a new post at Chatter and see it at the inEvent platform feed

---
How Did We Do?
---