Virtual Lobby: How can I invite my speaker?
First step: find your speaker
To allow your speakers to present and share their presentations in the virtual lobby, the room host must invite them to be a Presenter.
To do this, the room host must find the speaker's name in the viewers list and select him / her, as we show on the image.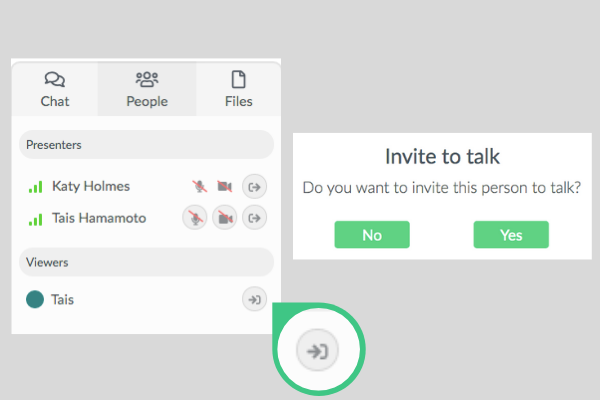 Second step: your speaker needs to accept the invitation
A message with an invitation to become a presenter will appear on the speaker's screen. After accepting it, he / she can set up the microphone and camera to start the presentation.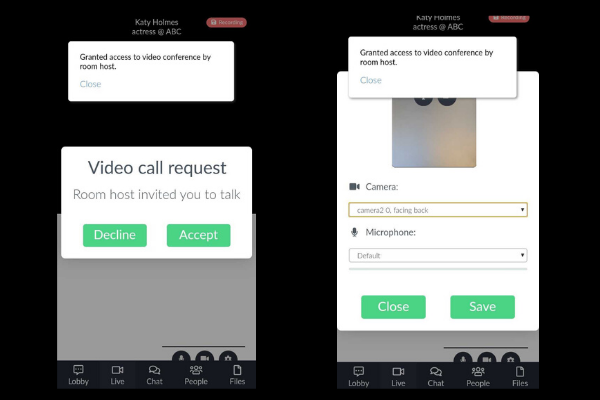 Frequent asked questions
My speaker cannot enter into the activity. What can I do?
Check if the activity started. If it didn't and your speakers don't have an Admin permission, they wont't be able to access the activity.
In this scenario, you have two options:
Wait until the activity starts, so they will be able to enter into it.
Change their permission to Admin, instead of User. To do it, please check this document.
---
How Did We Do?
---