Notifications
Notifications
Receive and track all notifications received through the app through your News Center. With the Notification Center you can:
View all notifications received through the app
View your QR Code in a click
Confirm your presence at the event
View message notifications and push message
Receive question alerts during an activity and also for satisfaction surveys
Where do I see all my notifications that I have received?
To see all notifications received during the event, click on the alert button.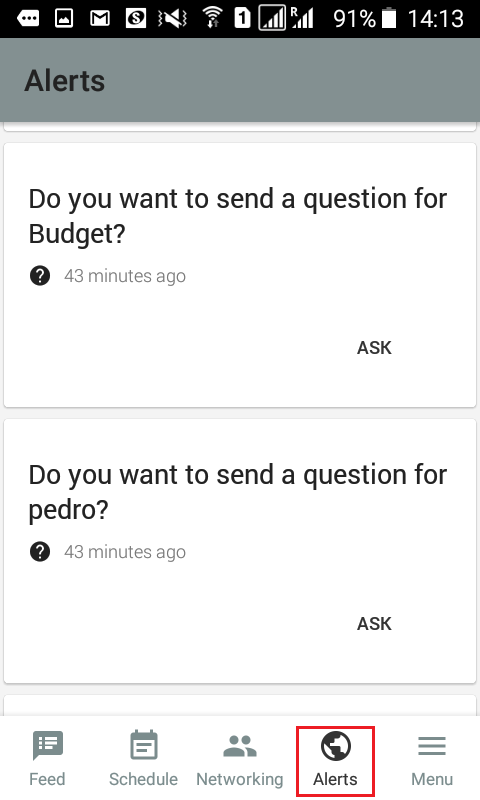 View QR Code
To access the personal QR Code, press the ALERTS tab . The QR Code notification will be the first in the list. Click 'See QR Code' to view the QR Code access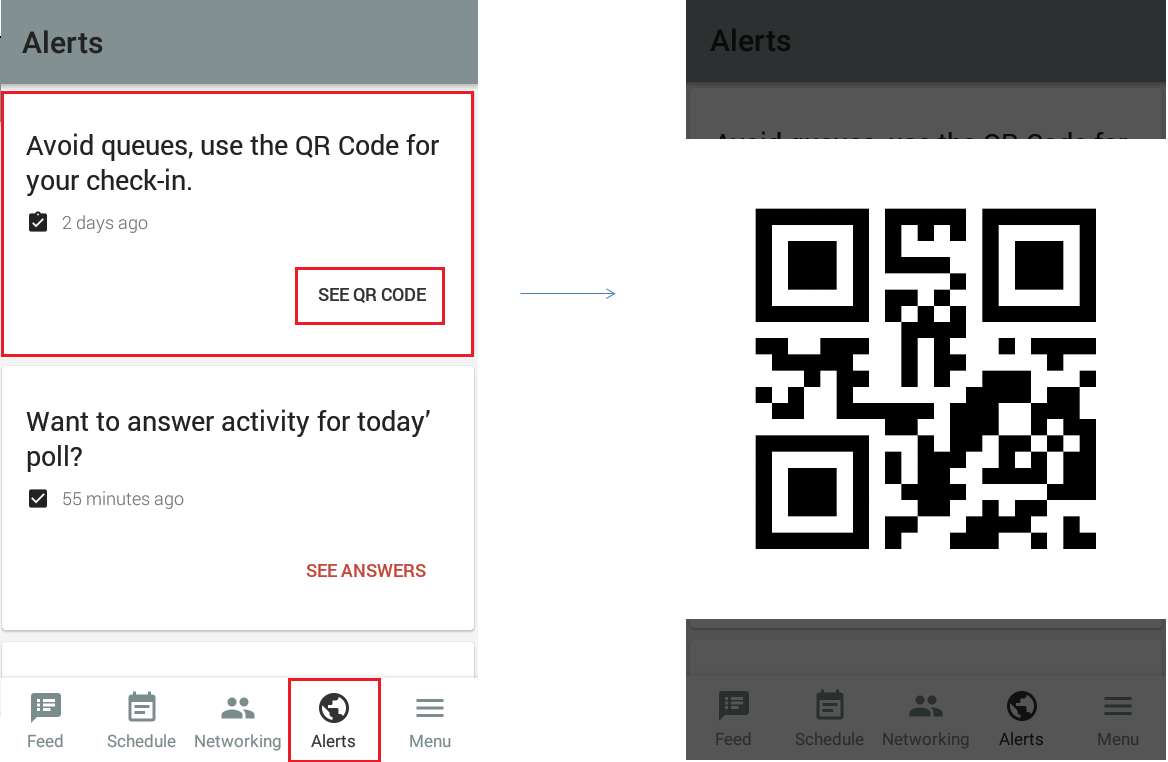 Confirm attendance at event
When your RSVP event is enabled, the attendee can respond to the app if you'd like. The question will be at the top of the notification center.
View push notifications
All messages sent by the organization will be centered on alerts.
Question Alerts and Satisfaction Surveys
Automatic notifications will appear throughout the event for the participant to send their questions, respond polls or surveys of satisfaction of the event.
---
How Did We Do?
---