Quick Actions
Quick Action Menu

Using the quick action menu you can:
You can get quick and easy access to action related activities
View and interact in an agile way, you can ask Questions, send comments,  answer a quiz, send feedback and view material - related to the activity to which the attendee has enrolled
The shortcuts cannot be edited, they are set as default in the platform.
Quick actions are large, simple, yet practical buttons for easy use and interaction with during the event. This feature is available on the app menu and they show the App's most common actions, such as submitting questions, replying to feedback, participating in polls, and discussing in the forum.
To view the quick tabs via the app, Press 'MENU' and you will view the quick actions at the top of the page.
When you click on a quick action tab you will be asked which activity it is related to. (shown in the image below)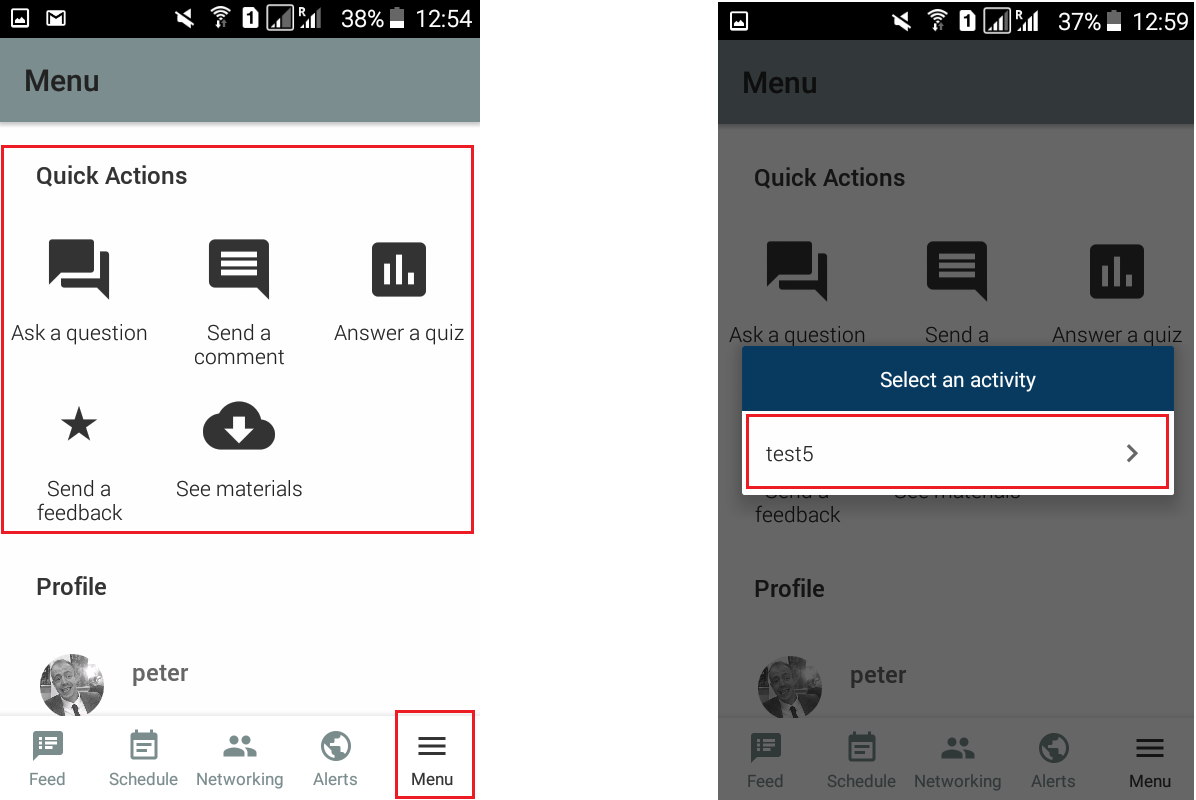 How to enable or disable the 'Quick actions' tool
To enable or disable the Quick Actions feature, you need to go to SETTINGS > TOOLS.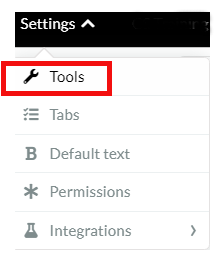 Then the list with all the features will be displayed, Press the 'EDIT'  button in the top right corner. 
Scroll down to the 'INEVENT APP' section and set the 'QUICK MENU' tool to 'YES' or 'NO'
Press the 'END' button in the top right corner to finish editing.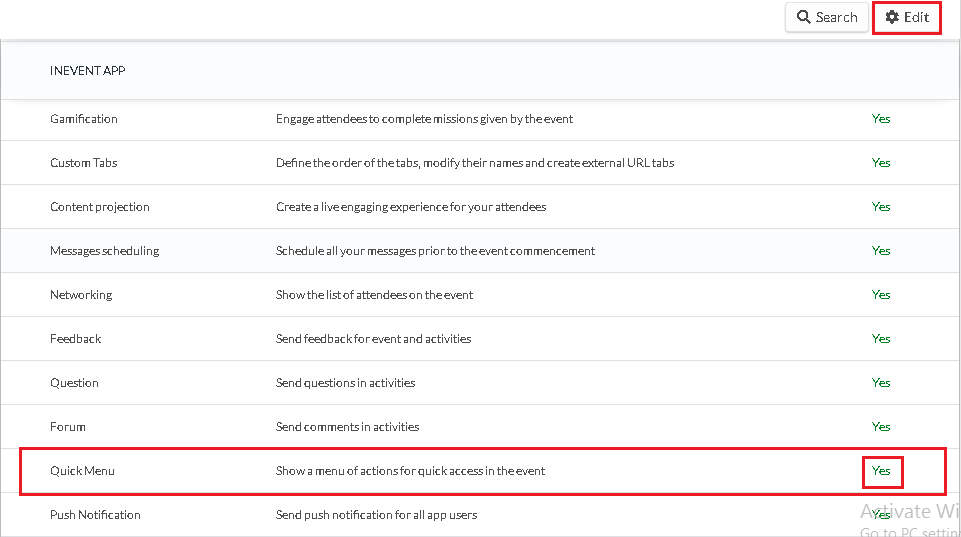 ---
How Did We Do?
---