Google Play Store (Social and Enterprise Companies)
Google Play Store (Social and Enterprise Companies)
ATTENTION

To create a Google Play Developer account to publish APP, just follow the steps below:
You need to access the Google Play Developer Console. Search for the Google Play Developer Console or go to this link . To access, enter your official Gmail account (if you do not have it, create a Gmail account on the G-Suite platform by clicking on "Create your Account").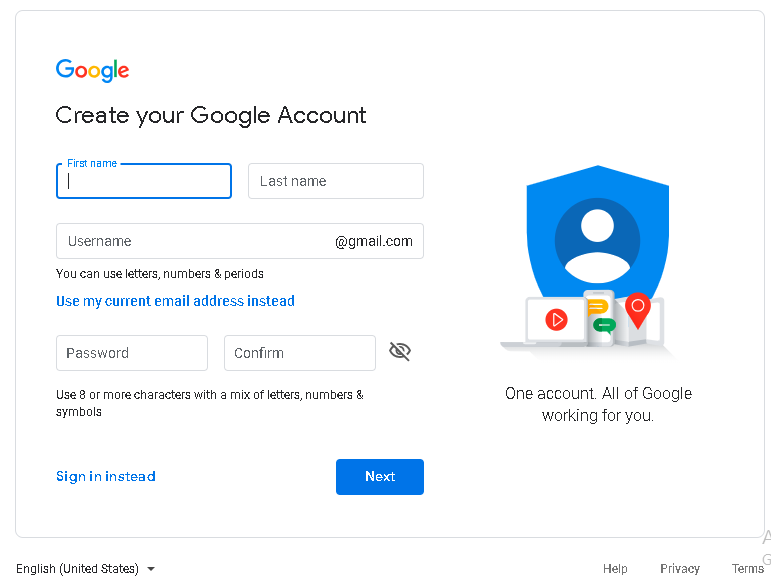 The first thing you should do is verify that the indicated Google account matches the account you plan to associate with the Google Play Developer Console. You should then read and accept the Google Play developer distribution agreement, which lists the terms of use, payment issues, privacy, and products.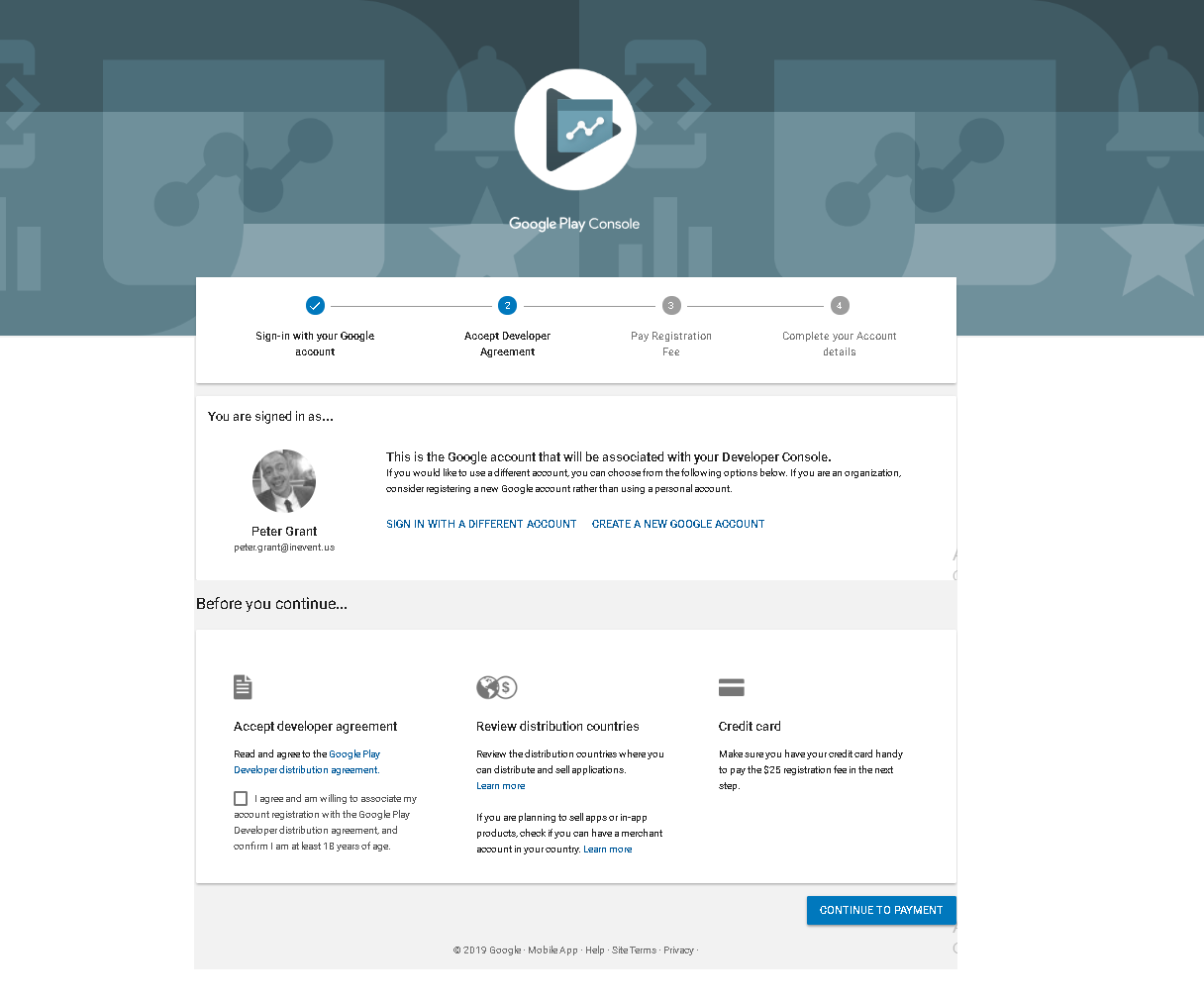 After reviewing all data and accepting the Google Play Developer Agreement, please follow below to continue the payment. Payment of this fee guarantees all Google support in publishing your business application.

The application is a one time fee payment of $25.00.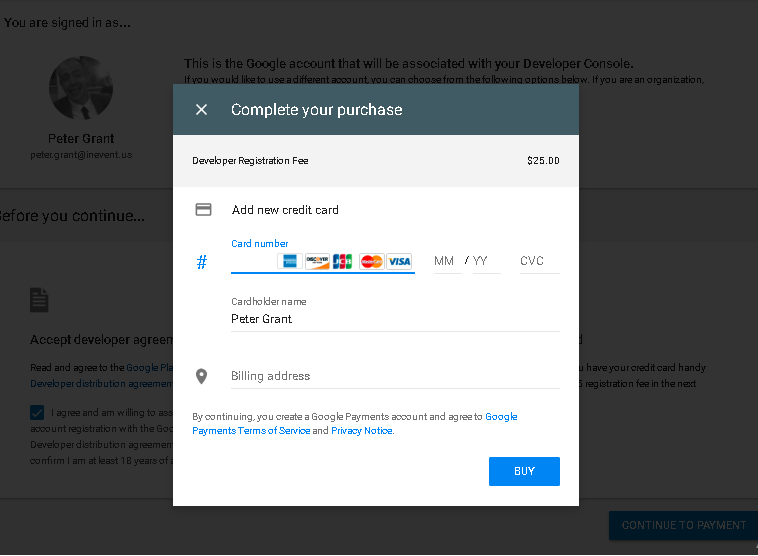 After confirming your application fee payment, you can enter your account details, including your developer name (which will be displayed to customers on Google Play).
If you need to update the account information, you can do it through the tool itself. For official support from the Google Play store itself, use the following channels:
By clicking Contact us, you can request official Google support for troubleshooting: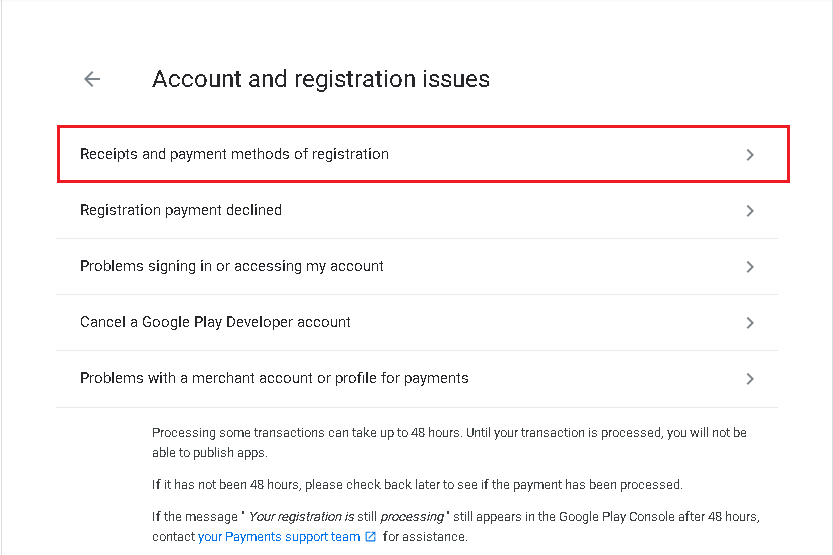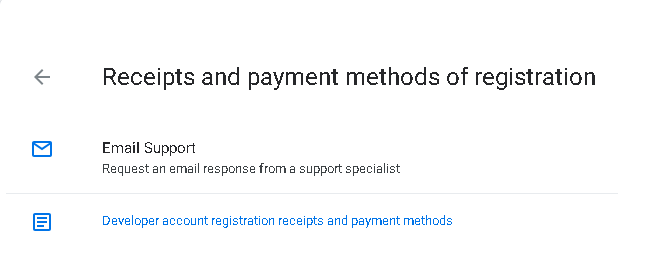 ---
How Did We Do?
---