How can I access API (documentation)?
APIs are a type of bridge (integrations) that connect applications or information between different systems, websites, portals, etc.
These integrations can happen with totally different programming languages ​​in an agile and secure way; because they create a kind of gate, in which only a specific set of information (defined by the company that owns the integration) will be available and sent.
An example of Market API integration would be the integration between Facebook and Uber.
When registering, many people click on the button Login with Facebook, which is often logged on the computer and many people's smartphones. The API pulls the Facebook registration information and sends it to register on Uber.
How do I access the InEvent API?
You can access the InEvent API by clicking on the button API for developers outlined in the image below: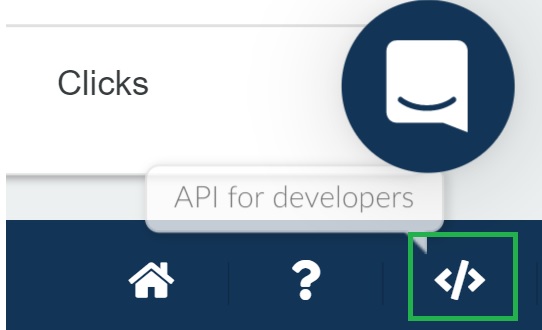 Access to the API and its documentation allows any external system (such as your website or CRM) to connect directly with the InEvent platform, and can perform updates safely and easily.
Examples:
Add a new attendee
Change the details of an event
Any of the more than 500 operations available
How do I create integrations via API?
To create integrations and exchange information in real-time via API, just follow the documentation presented on the platform
Access the API

When searching the information in the system, press Search

Enter the info command in which you want to find the integration document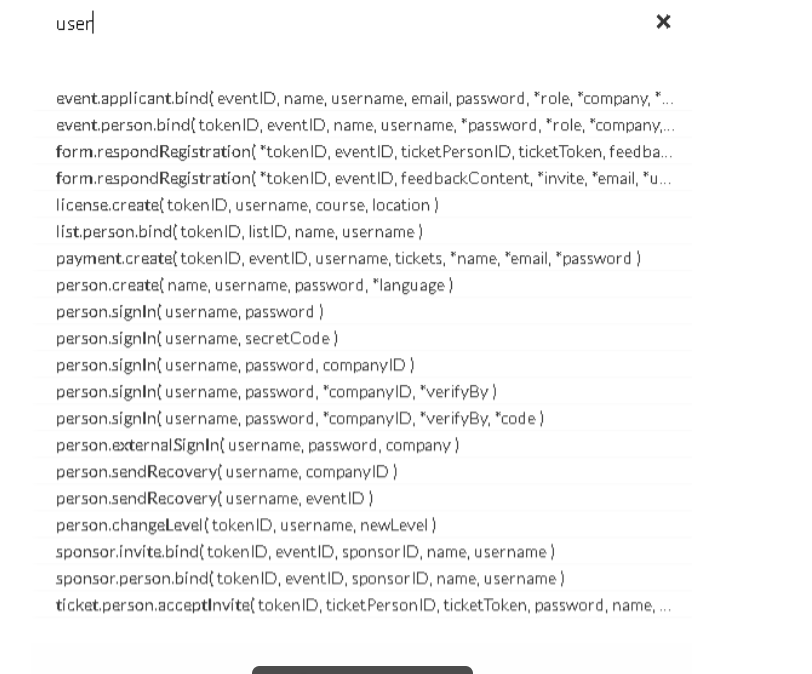 Analyze the requested structure and continue with its development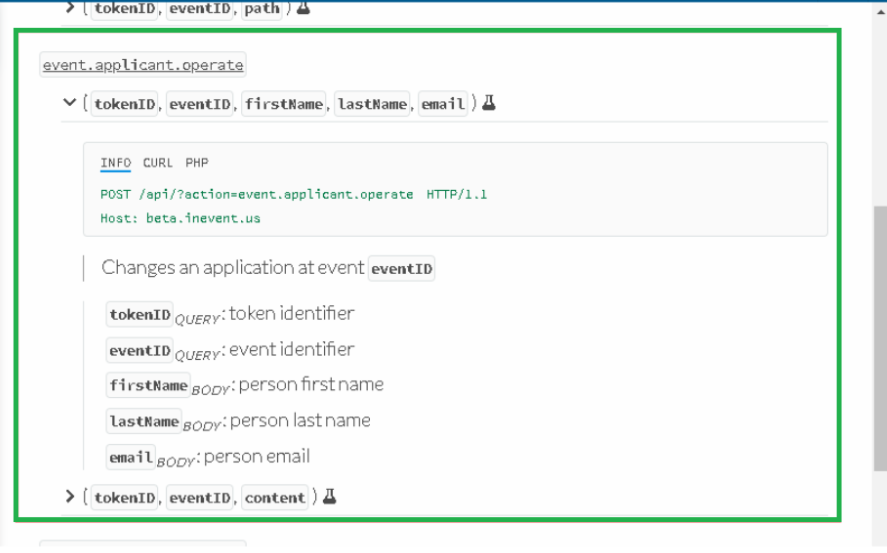 ---
---