Email logs
Monitor the emails sent to your attendees through the InEvent platform with our email logging function.
How do I access email logs?
To access the email logs press Marketing > Communication > Email logs.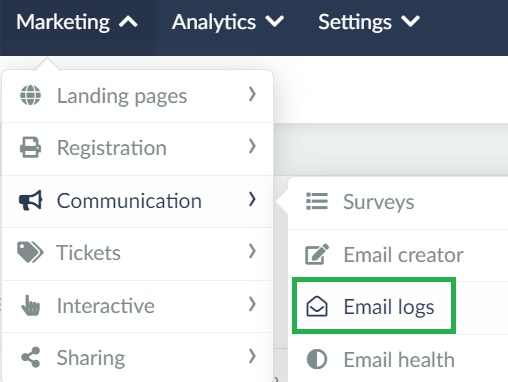 Possible Status messages for sending emails.
There are some possible status messages for sending emails from the platform.
Processing: Your message is in the submission process.
Delivered: Your message has arrived in your recipient's email box.
Auto-response: Email with an automatic response.
Message delayed: Late delivery.
Spam notification: Email was automatically blocked as spam.
Soft-bounce: The email address was canceled recently.
Spam complaint: The email was classified by the user as spam.
How do I track the opening status and clicks by email?
To track the email analytics, select the View statistics button at the top left.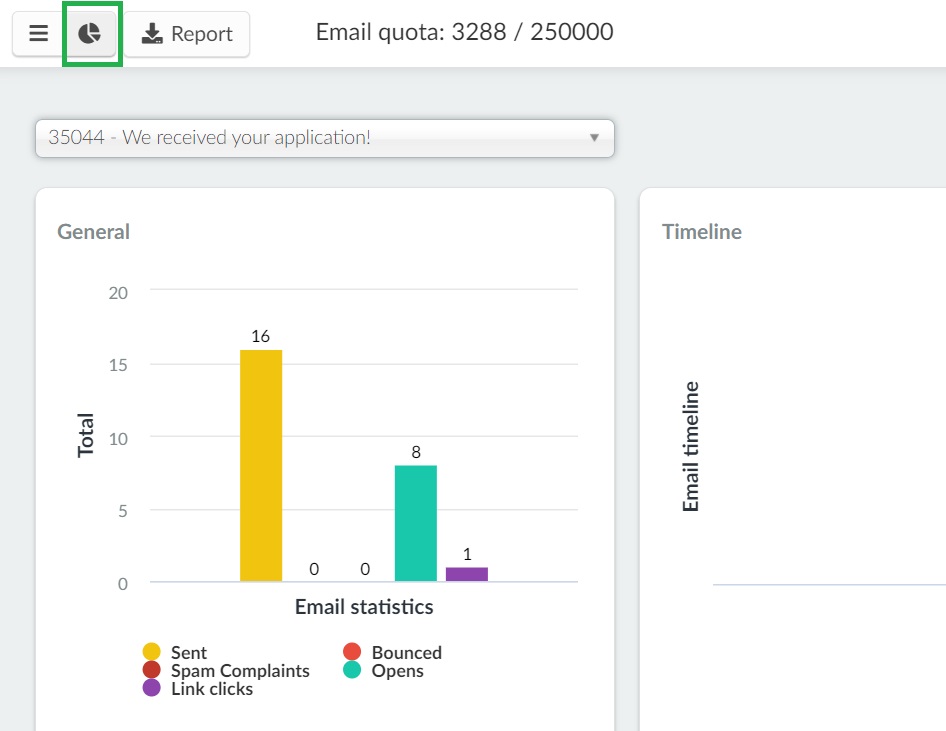 In this new screen, you will be able to choose which email you want to analyze the opening and click rates or leave it in the general summary, which shows the event's shooting timeline.

There are emails that haven't been opened and still appear as read. And others that don't appear as read, but my participants have opened it. Why?
To mark an email as open and read, the email server used by InEvent must receive a return from the recipient's email server to mark it as received and/or opened. There is a possibility that a recipient received the forwarded email message, but the reading was not recognized in the report because the recipient server may not have sent the return to the InEvent server.
Another possibility is that some email servers or clients use plugins or extensions that "open" emails to avoid tracking. This plugin or extension sends back that the email has been opened and/or read, without necessarily having actually been done by the recipient.
In either case, the information depends on the recipient's server. InEvent server responsibility is solely reading the information sent to it.
Can I generate a report?
The email history allows you to track which address the message was sent to, the status, subject, date of sending, and whether the message was opened or not. You can also export this information by clicking the Report button.

---
---