Integration with Wirecard
Your ticket sales payments can be processed automatically, if using a personalized webpage for ticket sales. Your system can obtain the amount received, as well as withdraw money directly from your bank account. Taxes can be negotiated directly with company credit cards, in order to find the best value for your event.

Integrate the InEvent platform with Wirecard
To configure this integration you must select Settings > Integrations > Wirecard.

For testing purposes
If you wish to have a Sandbox account, there are two options: you can either create a new trial account to test your registrations or have a permanent paid sandbox that you can use for a year. If you would like to go with the second option, please contact your sales rep.
Enter the API Key and Token provided by MOIP/ Wirecard in the fields. Then select Environment: Sandbox > Link my account.
As you finish the steps, there will be options to enable active tickets. There is a deadline for the ticket expiration.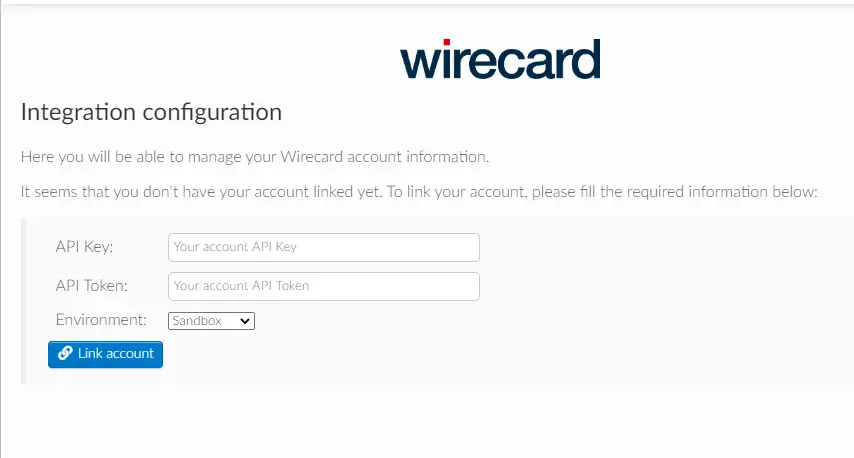 For real-time purchase
It will be required a real API Key and a real Token to merge with the platform when you select Production environment. The same configuration ticket options will pop-up.
Access to the Ticket Sales Environment
To access the ticket management, place the following link: login.php?redirect=purchase.php right after the URL event name.
Example: https://inevent.us/en/InEvent/ticketmanagement/login.php?redirect=purchase.php
---
---