Meetings: instructions for participants
Meeting people to conduct business on site is key at sponsored events. In addition to the networking functionality, you can set up meetings using our self-service booking system. You can request more info, add your inbox, confirm or reject a meeting, add check-in options and assign automatic survey forms.
How do I book meetings with other attendees?
Check this article for further information on how to schedule 1x1 meetings in the Virtual Lobby.
How can a participant find out about their meetings?
After opening the InEvent App and selecting My schedule or My Agenda when using the Virtual Lobby, the participant will see the meetings that have been scheduled in their own personal schedule.
How can a participant create a meeting restriction?
Attendee can also set restrictions for when they won't be available for meetings.To do so go to My agenda > Restrinctions > New restrinction.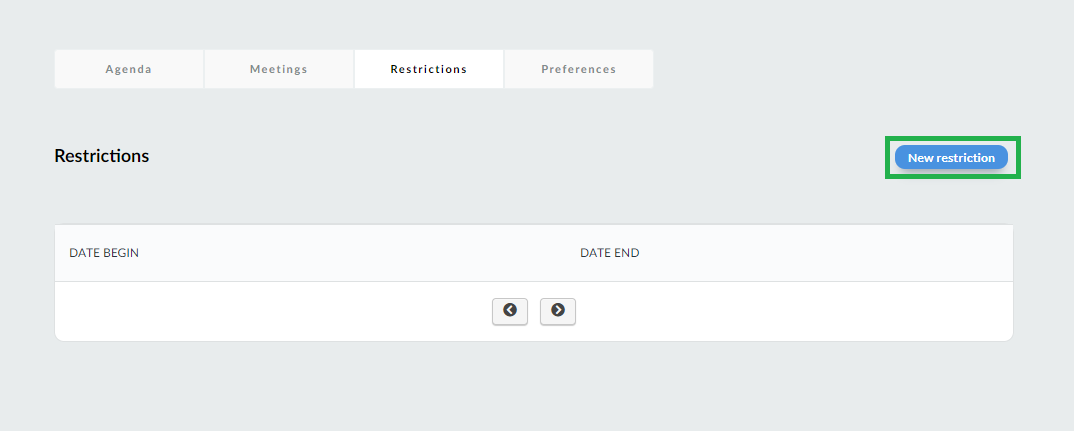 How can a participant set preferences for future meetings?
The participant can search and filter attendees who have free slots on the meeting schedule and add them as a preference to meet. When the organizers use the matchmaking tool it will take into consideration their preferences of people on your list to meet. To do so go to My agenda > Preferences > Search > Add to my list.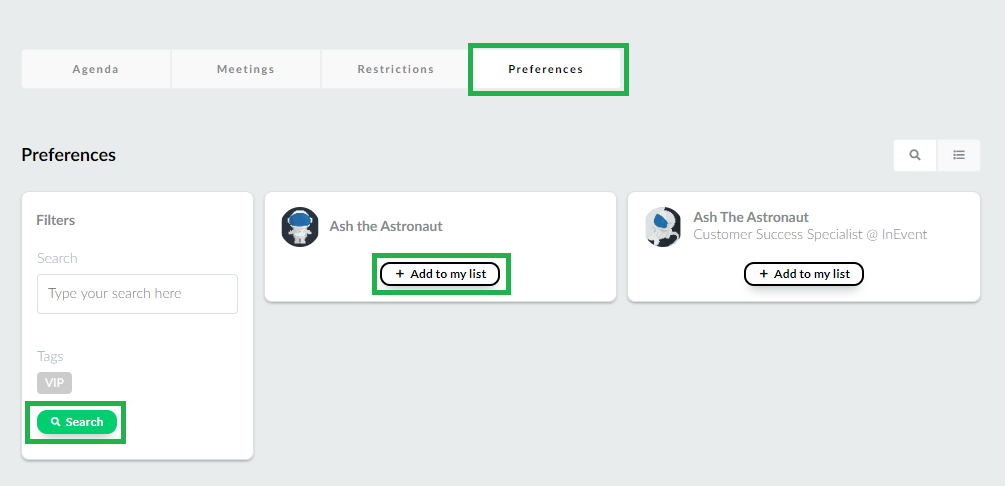 How can I evaluate a meeting?
After each meeting, you can send your feedback to the organizers. To do this, click on the Meeting Details and then on Respond feedback.

Instructions for event organizers
If you are an event organizer and you wish to learn how to create a meeting, places, feedback forms and more, click here.
---
---