Ticket Batch
It is possible to create different price batches for your ticket. To do so, go to Marketing > Tickets > Tickets. Then, go to the right side, press the blue button and then click on Edit.

A box will open on the right side. Scroll down to the bottom and find the section Price Batch.
Click on +Add Batch.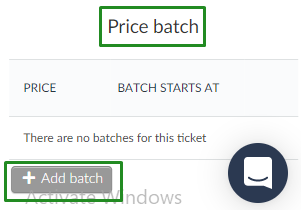 Add the value and the date you would like to start selling this batch.
To add another batch, click on +Add Batch.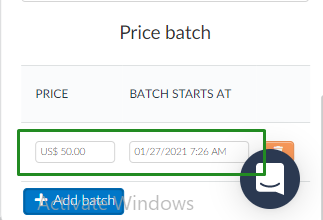 When done, press End to save the data. The end date of a batch is the beginning date of the following batch.
Your invitees, when filling out the registration form, will be able to purchase the tickets. The price displayed will be the one relevant to the purchase date.
---
---