Company Headings
With the company headings, you can personalize your standard message and fields and these values will be made default for all events created within your company.
How do I add company headings?
When you customize the default text at the company level, the text changes will reflect in all your events. Follow the steps below to add company headings:
At the company level, go to Account and click on Headings.
Now, press the button +Add Headings
A window will pop up and you should choose the Heading you would like to change under Select heading type.
Next, fill out the Type heading value field with the new Name or Message that will replace the Default value.
Press Create.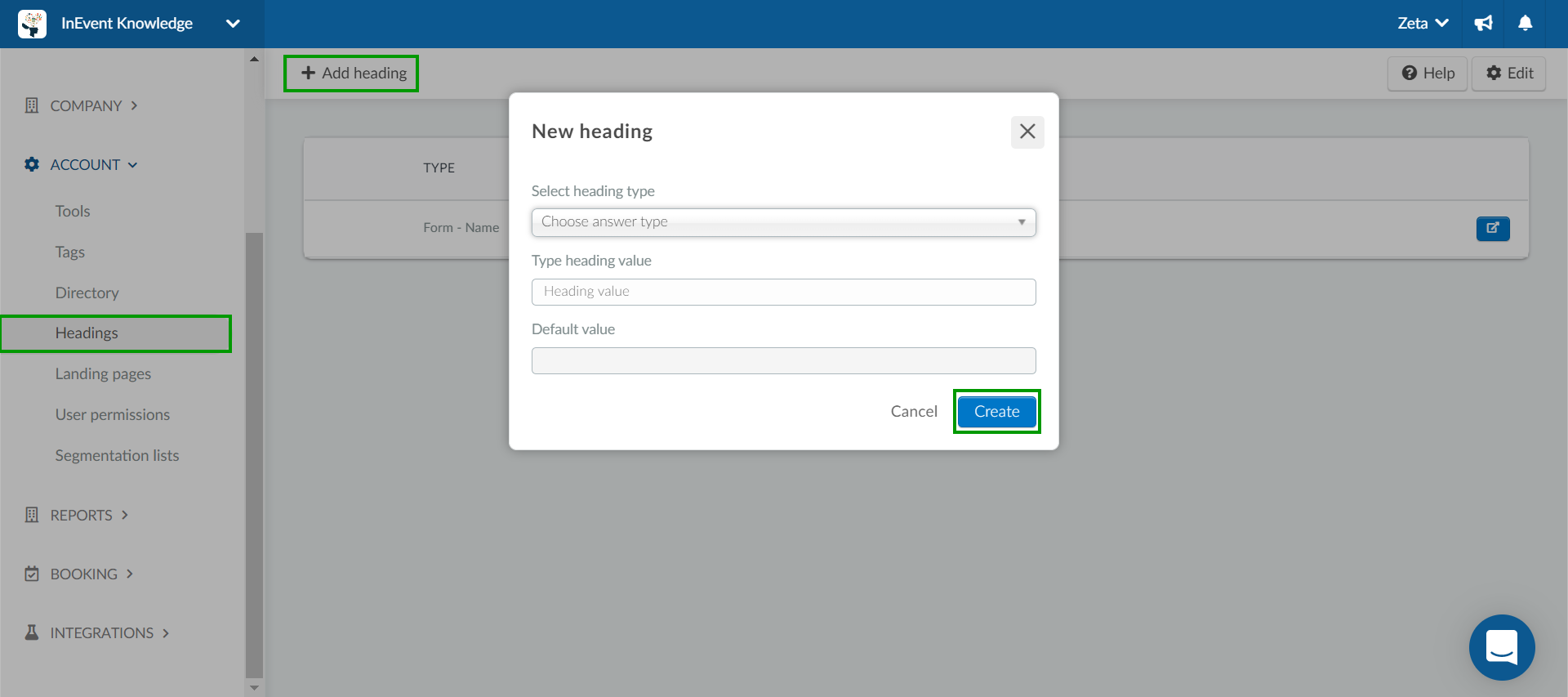 Which headings can be edited?
At the company level, you can personalize the placeholders that will be shown on the forms, on the app, and on booking forms.
The headings for the Forms and App can also be customized at the event level only, for more information
click here
.
Form
As previously mentioned, those headings can be customized for all the events within the company or only at specific ones. The options under Forms will be exactly the same at both levels, however, at the event level you will also find the headings for the purchase form and custom form - terms of service, which need to be particular for each event.
App
Similar to the forms, the app also has the same options at the event level. There are three different fields for the headings on the app, and another one that will be displayed at My App's tab on the Virtual Lobby to promote the App download.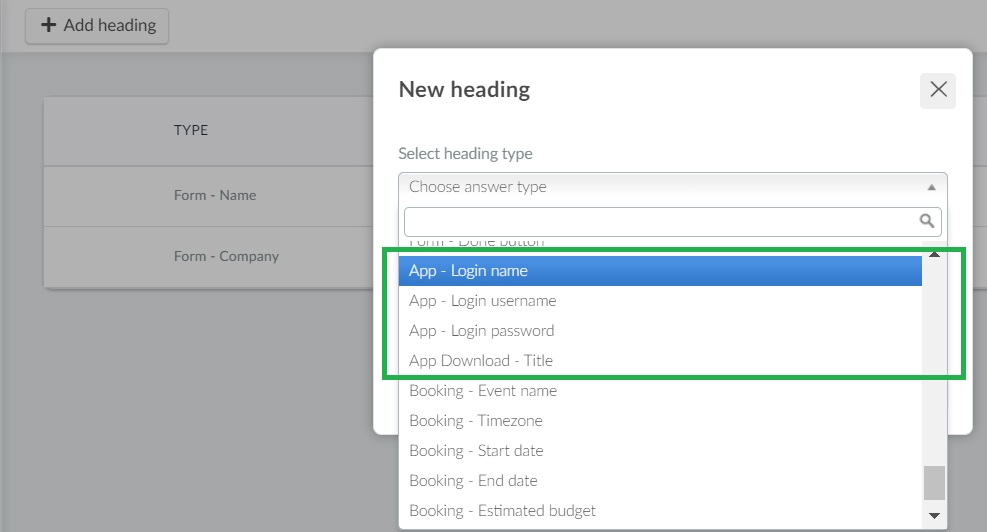 Booking
Here are some fields to be personalized on the Booking form as listed below, they can be helpful as they will be answered by booking users:
Event Name
Event Timezone
Start Date
End Date
Estimated Budget
Location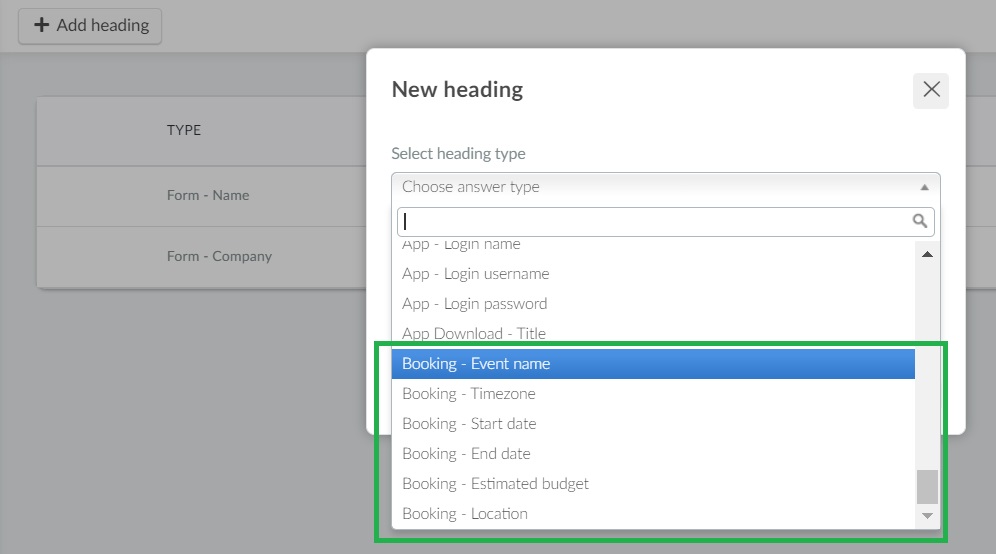 How do I edit or remove headings?
To remove a heading you have created simply click on the Edit button and then select the heading you wish to delete and press Remove.
To modify a heading, click on the blue button to open a new window on the right and then press Edit to do the changes needed. Click End when you are done.
Below is a gif showing both options: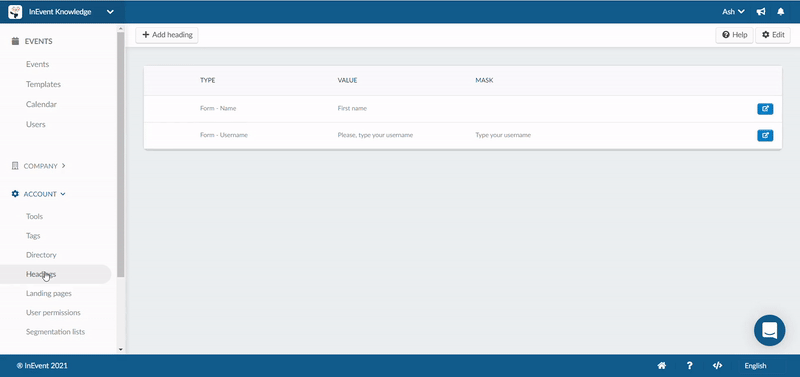 ---
---