External Users
External users are entities or individuals who do not participate in running or managing the business. You can add external users to your platform and grant them specific permissions.
How do I add an External user?
In the company settings menu, click on External users.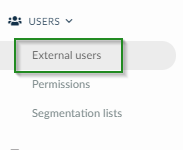 Next, click on New person, enter the name and email address of the user and the press the blue Create button.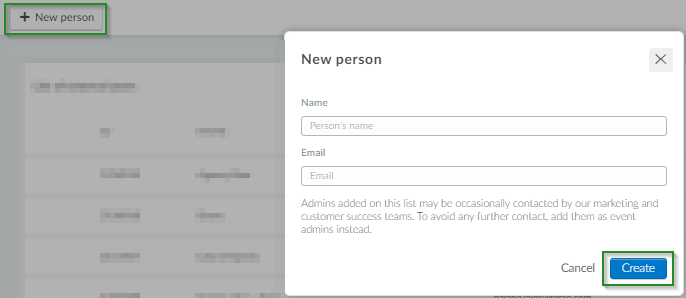 Once your User has been created you can view their Basic details which include the Training hours and Permissions for the user.
How do I set permissions for the user?
To set permissions for your user click on the Edit button in the top right corner.

Then press the blue button on the right side of your chosen user.

In the new window to the right, scroll down and click the drop-down box named No permissions selected.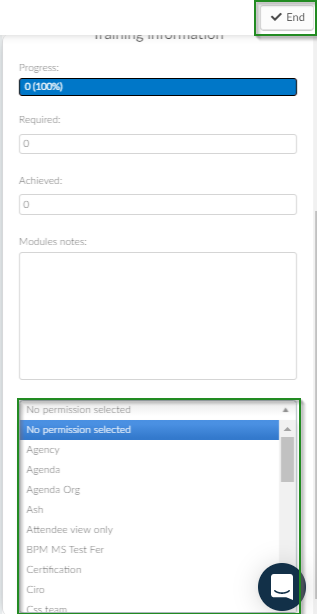 Choose the profile permission and press End to save.
To learn how to create profile permissions click here.
How do I delete a User?
To delete a user, click Edit.

Then tick the check box of the user you wish to remove, on the right side.

Then press the Remove button in the top right corner.

​I have an external user who is also registered as an admin. If I delete the external user, will I also delete the admin?
Yes. In this case, you will need to re-register the person with your company's admin. Click here to learn how to register a company adm in.
---
---