Permission and privileges
With this function, you can give customized admin access to other users to enable them to access the InEvent platform, in a way you can control what they can see or change. Permissions are useful when you have external agencies or partners who need to view or control a part of your platform, without having full admin access. There are many different permissions that you can grant your User. You can set key permissions or operation permission bundles.
This function is currently available on our Full Plan
How do I add permissions levels?
Company Level
To learn how to create permission profiles, click on Company Permissions.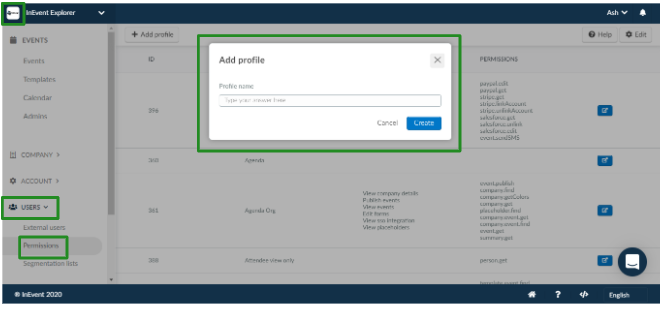 Event Level
To create a customized admin profile, for one event, go to your event and press Settings > Permissions. Then, you will see a button, left, +Add profile. Click on it and add the information.

A standard permission profile will be attached to the user.
You can change the permission level by selecting the user, clicking on the blue button again and Edit. 

Types of access
The type of permissions are divided:
Key for permission: Customize individually all the permissions that one admin can have.
At event level, having access to one page in the platform means admin access to the same pages.
You are able to select different types of permissions based on the event set-up
Page permission bundles: Possible to grant permission in a bundle.
When choosing the permission page email.php, all actions attached to this permission ((event.email.edit ; event.email.try ; event.email.find) are automatically linked to the profile.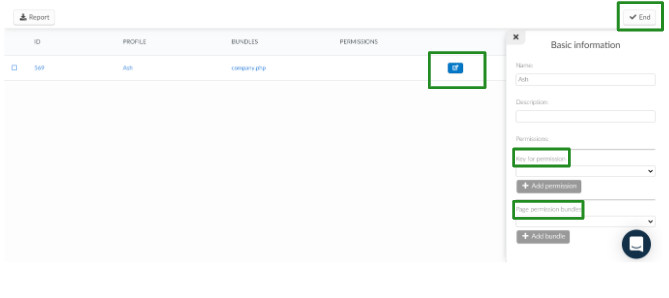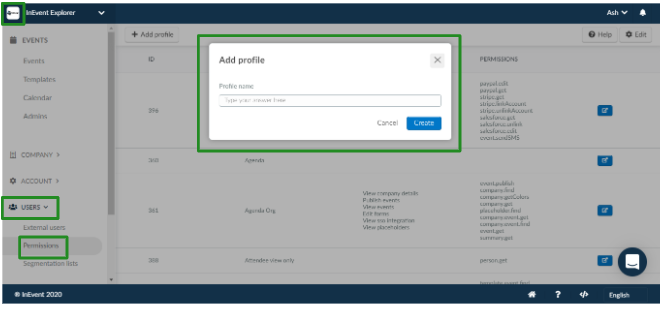 ---
---