How do I share slides presentations on the Virtual Lobby?
Screen share your presentations in the Virtual Lobby.
How do I share a Powerpoint Presentation without sharing my whole screen?
To share a PowerPoint presentation without sharing your whole screen, you should follow these steps:
On Powerpoint, go to Slide Presentation and choose Presented by a person (window);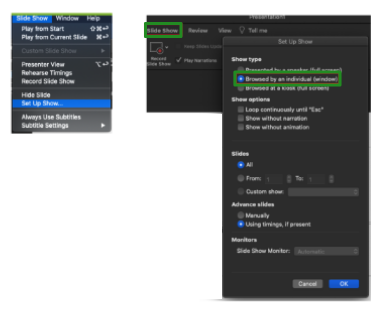 On the Virtual Lobby, inside the session with presenter permissions, hit the screen share button:

Select the Application Window of the Powerpoint;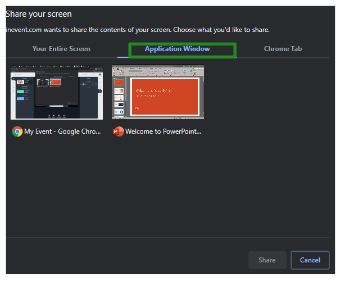 Set the control center of the Presentation to be fixed at the top.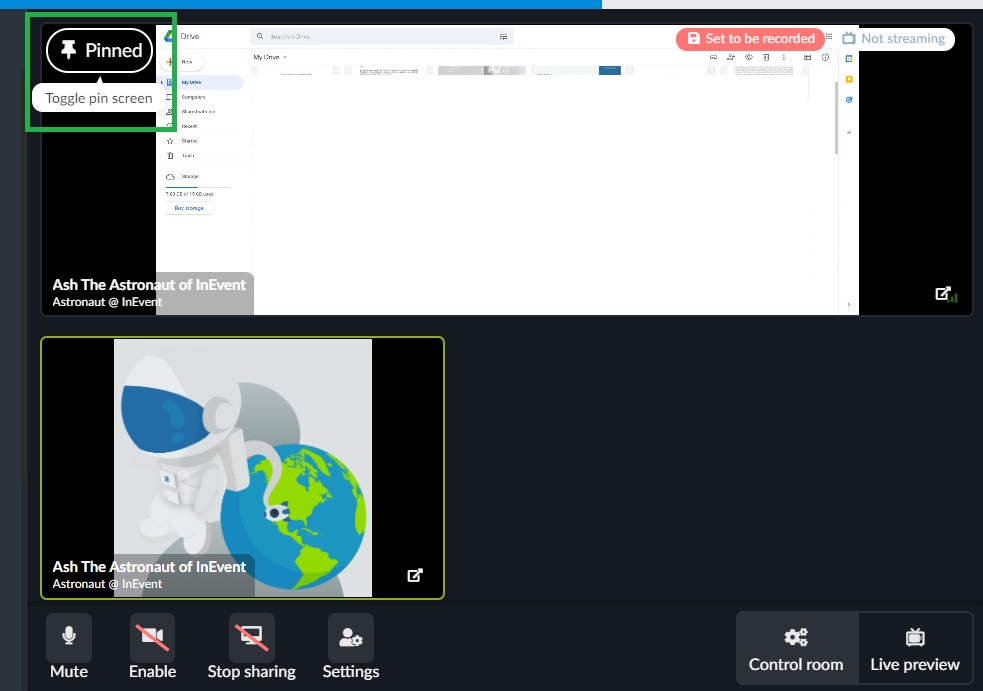 The aspect ratio for slides in the Control Room should be 16:9.
How do I share a video? 
One of the options to share a video in your presentation, is to share it through a chrome tab.
To do so, click on the screen share, choose the Chrome tab, and in the bottom left corner tick the Share audio check box.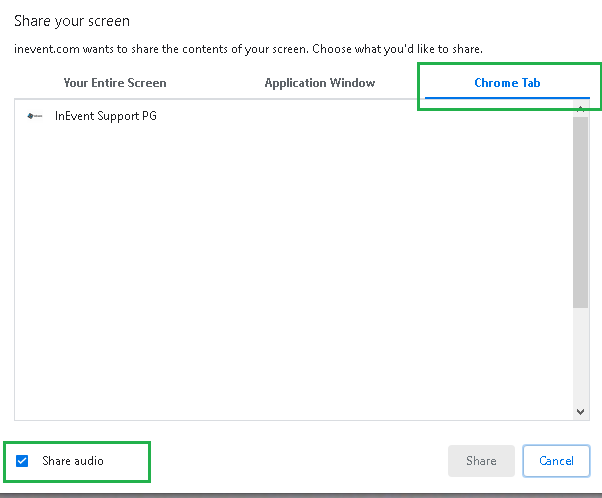 If you have a video on your Powerpoint presentation we suggest uploading your Powerpoint to google drive and play through chrome.
How do I share a PDF file and high-quality videos in the Virtual Lobby?
You can share your screen, a PDF file, or a high-quality video in the Lobby while interacting with your audience. Click here for further information.
---
---