Embedding a website, image, or a PDF file to virtual rooms
There are two options when it comes to adding images and PDF files to your activities and sponsored rooms: You can add them to your room's main screen, in a way that they will replace the video stream, or you can add them to your files tab, where they can be downloaded by your event's participants. On the other hand, websites can only be added to your Virtual Room's main screen.
Replacing the video stream with a website, image, or PDF file
To replace your video stream with an image or a browseable website/PDF file, please follow the steps below:
First of all, make sure you're hosting your files externally, in a way that they are public and allow online sharing.
Go to Agenda > Activities > click on the activity you wish to edit > click the Edit button on the top right corner of the screen.
If you want to add it to a sponsored room instead of an activity, replace the steps above by Event > Sponsors > click on the sponsor name > Edit

Under the Details tab of your room, go to the Room Video Mode dropdown menu and select Pre-recorded.
Select the use link option and paste your website, image (.PNG/ .JPG exclusively), or PDF file address into the corresponding field.
Tick the Treat pre-recorded video as an embed frame checkbox and click the End button to save the changes you've just made.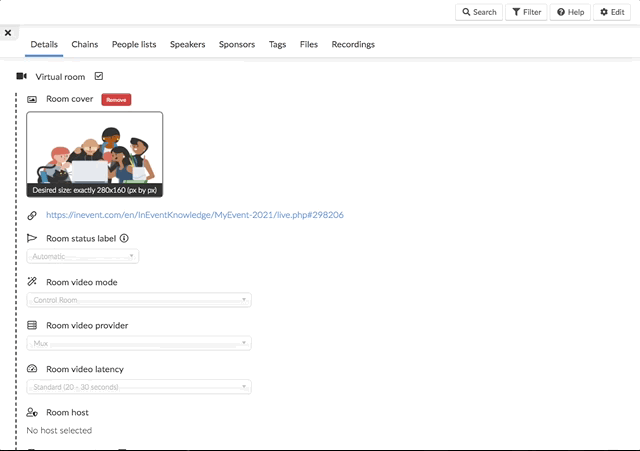 This is how participants will see the selected website when accessing your virtual room: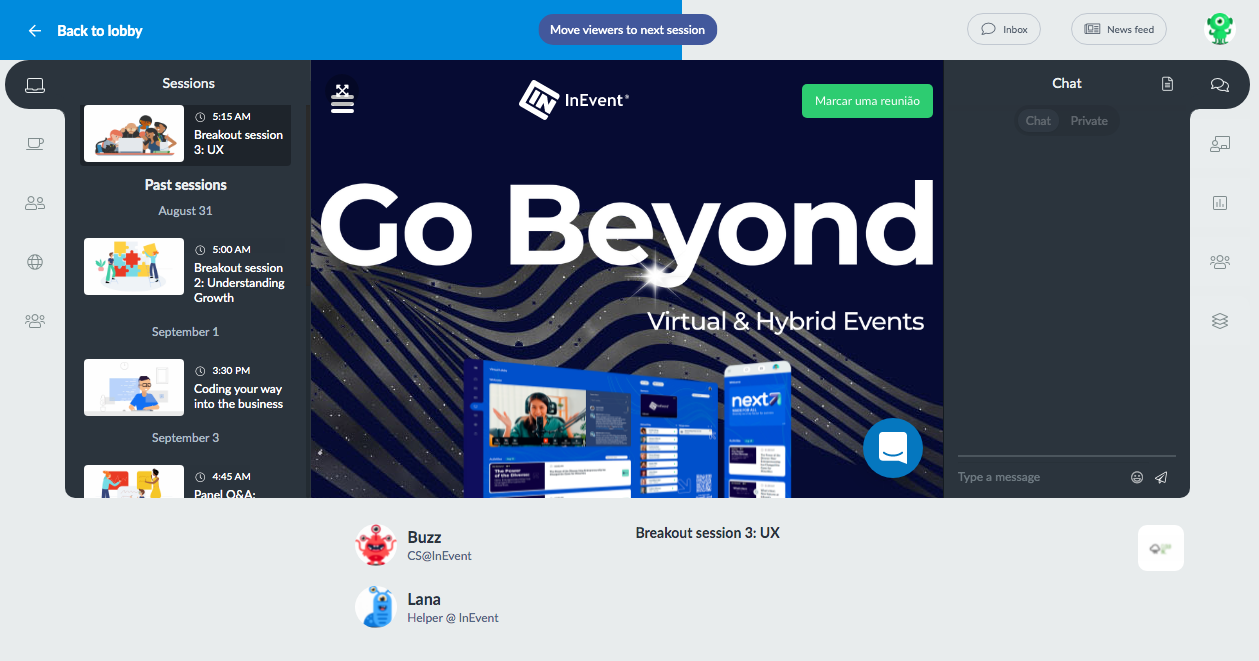 This is how images will be displayed: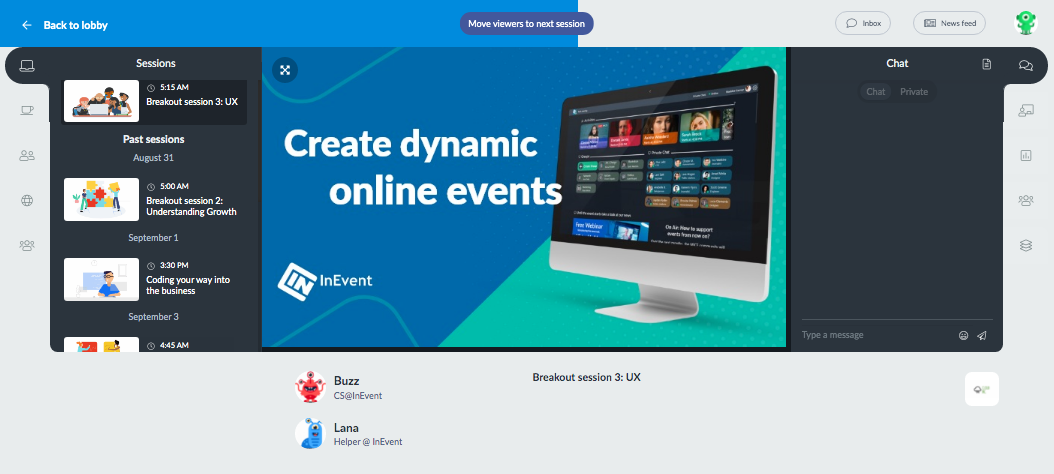 And this is how the browseable PDF file will look like for your event's participants.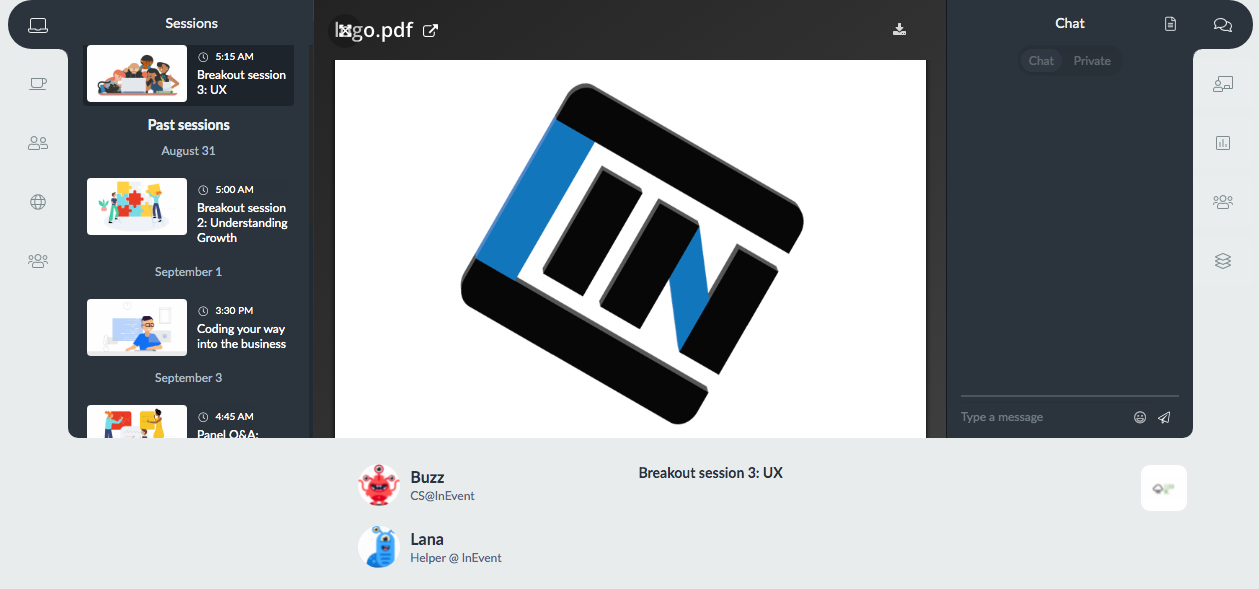 Adding PDF files to your room's files tab
To add files that can be downloaded by participants to your activity rooms, please check this article. On the other hand, to learn how to add these files to sponsored rooms, please click here.
---
---