Apple Store - Individual
Apple Store- Individual


ATTENTION: To open the Developer account in the Apple Store, the store itself requires that the account be opened by an Apple device. In other devices, it will not be possible. An Apple device (IOS) is required to perform the 2 Factor security operation.
Individual Accounts with Apple only accept one admin.
Some of the latest versions of IOS and MacOS require this additional information to protect your information.

There are two options  when creating an APP account: Individuals or Business.
Business accounts can take up to 40 days for the process to be completed. (Company is visible in the store) You can have multiple administrators
Business Account - When opening an apple ID business account in the USA the process will only take up to 10 days to open
Individual accounts can take up to 2 working days ( Your name is visible in the store) You can have one administrator.
Apple store is very rigorous when opening business accounts. They not only request new documentation, but,  contact your business for verification.
There is an annual 99.00 US Dollars of charge. They require an international credit card and the card holder's name, must be the same as the account being created.
Step by Step
Step 1: Create an Apple ID
Access the link below to create your Apple ID account: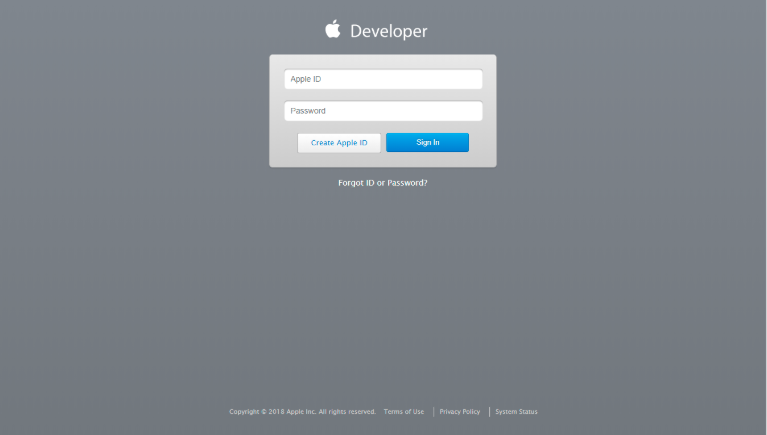 After this action, fill out the information requested, very carefully the security responses that are requested in 3 generic gaps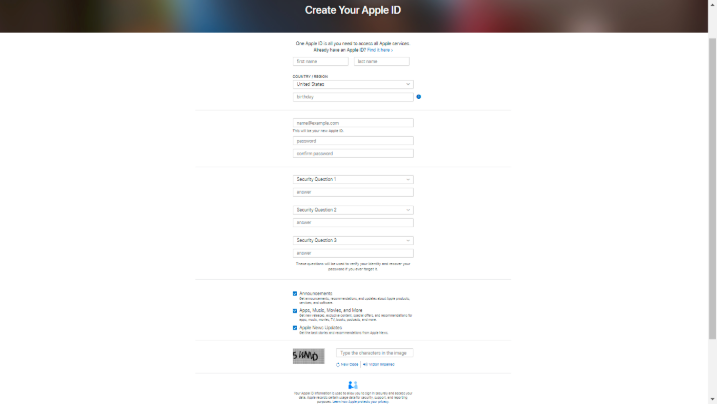 After confirmation, accept the Apple Store Developer program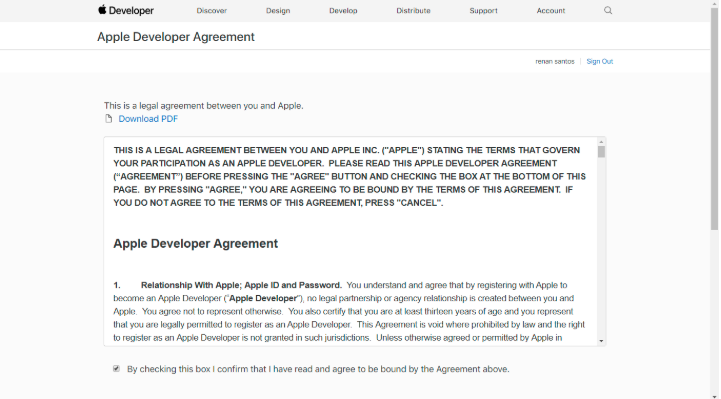 With ID created, let's go to the next step

 Step2 - Two Factor
Go to the Apple ID website , change the default language if you wish in the lower right corner

Then login with your Apple ID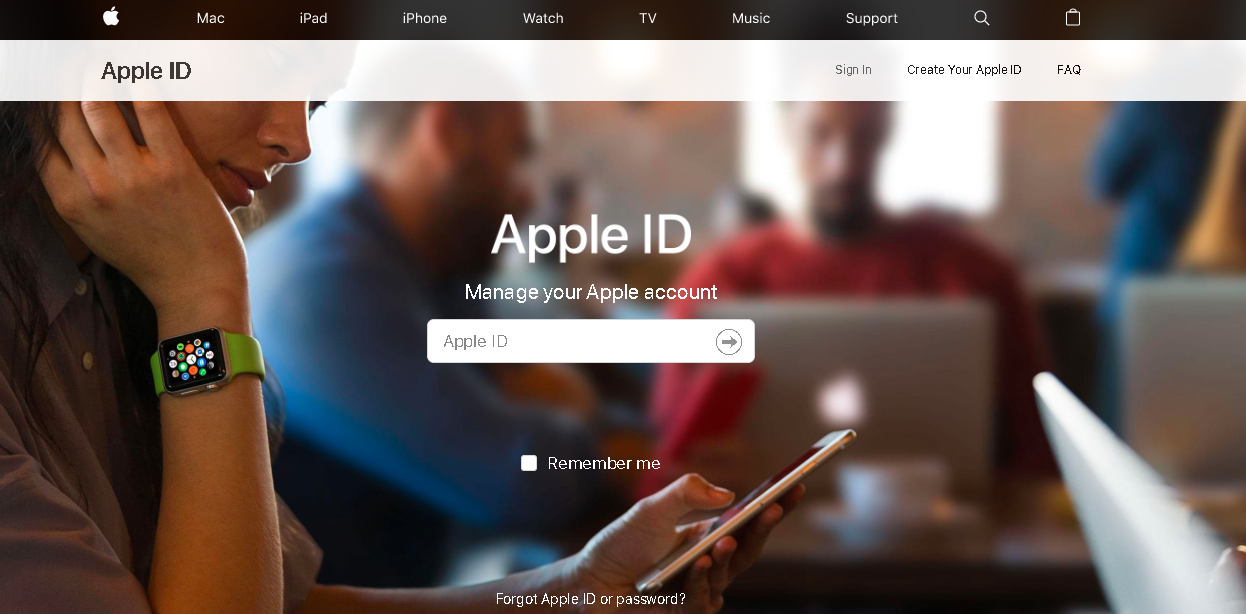 After logging in, proceed to the to Apple security factor authentication process in the SECURITY > EDIT section and press Two-Factor Authentication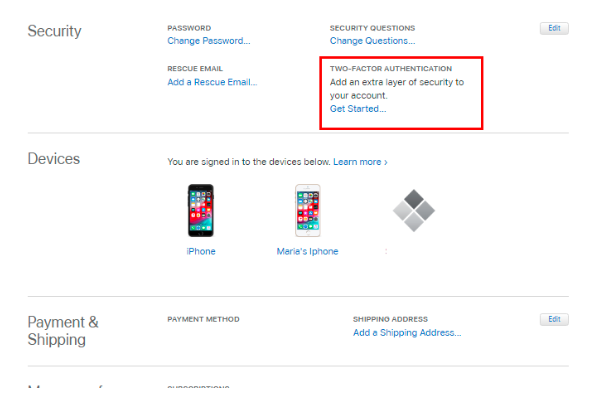 Add your telephone number and Customer Success number, which is responsible for your support, to publish the IOS APP and send updates

After security phone registration and code insertion, we need to register Apple ID on some IOS device for security authentication. Just access any Iphone, Mac and derivatives via Icloud; then the device will appear on this screen to select

Since you can access your Apple ID at a later time and register Two Factor in a simple and easy way

After all registered settings, save your account's primary security key.

Just confirm the two factor activation now

Step 3 - Payment
With two factor activation enabled, just go to the Apple Developer website in the account section, log in, and access security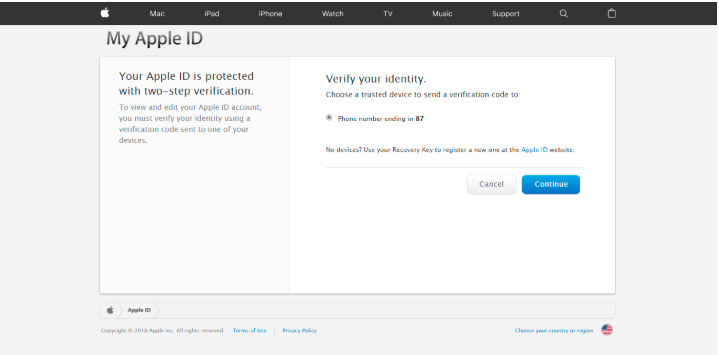 Then select "Join the Apple Developer Program"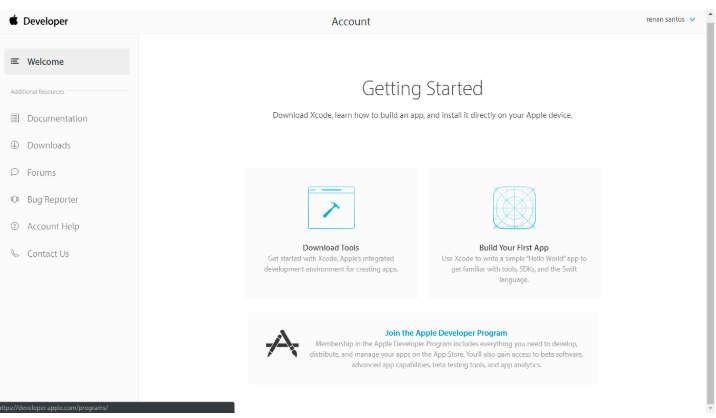 Click "Enroll" in the upper right corner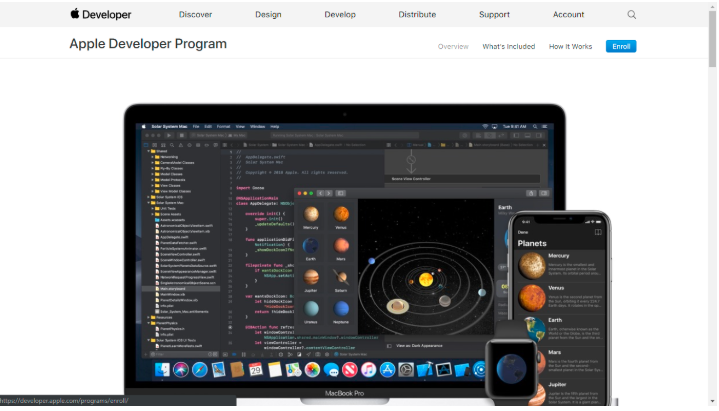 Confirm that you have all the information requested to proceed with the process, then follow the button at the bottom of the "Start your Enrollment" page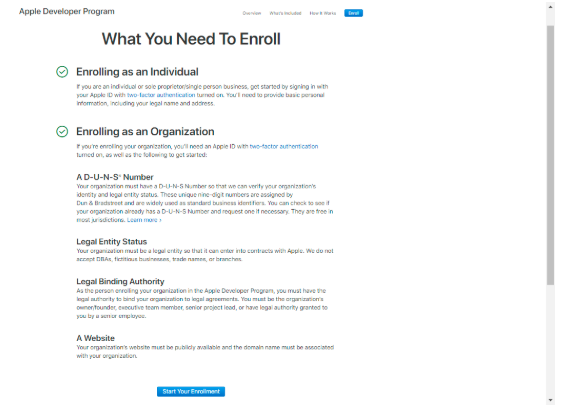 In 'Entity Type' choose "Individual / Sole Proprietor", then click Continue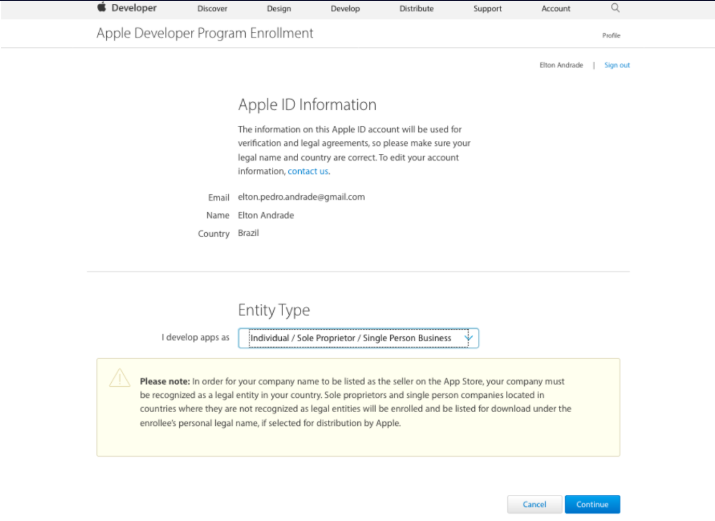 Confirm the data correctly and accept the term of use. Then, visualize your address and your phone, check if it is correct and if it is, click Continue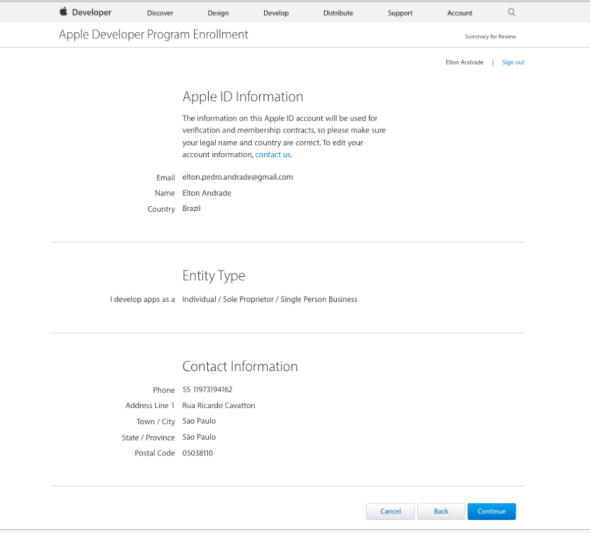 Now at this stage, we carry out the Store Payment process, the annual cost to access the Apple Store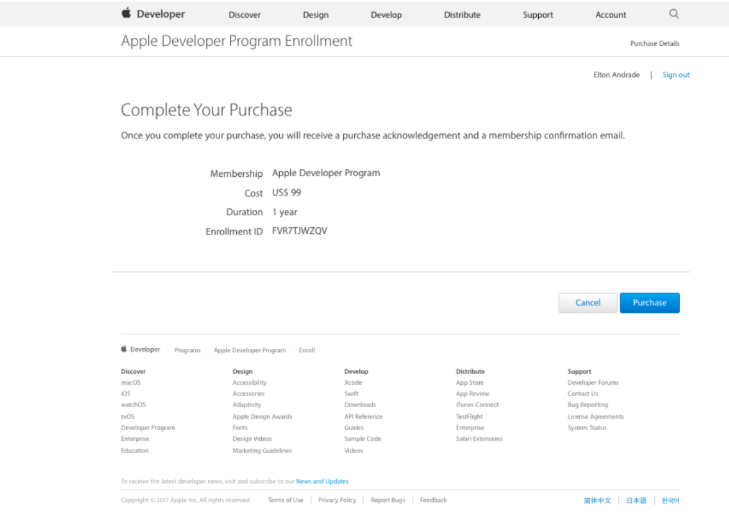 After entering the payment information with an international card, Apple will send you an email confirming your purchase and guaranteed access



Official Support from Apple
For official support from Apple itself in this operation, simply access the Support site , select the subject that is having difficulty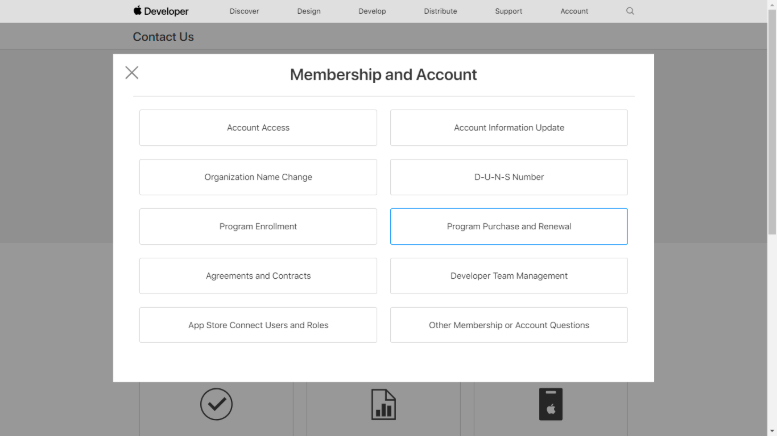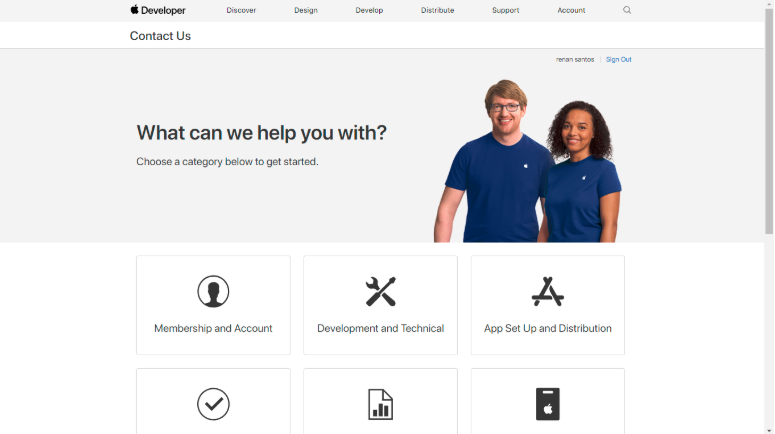 Support is provided via Email or Phone (with 1min of waiting for connection during business hours)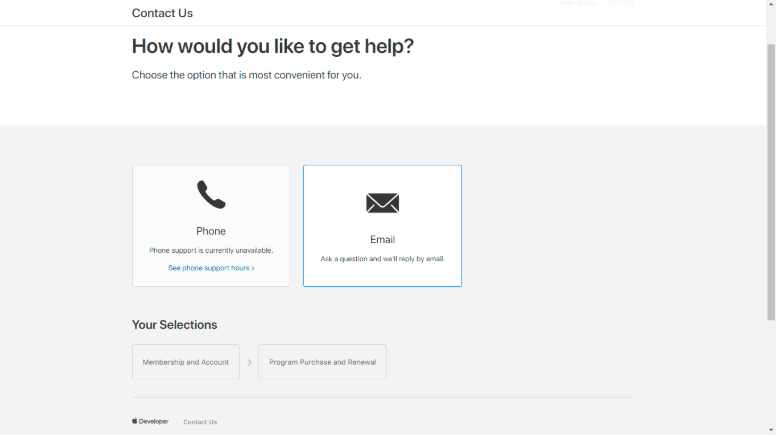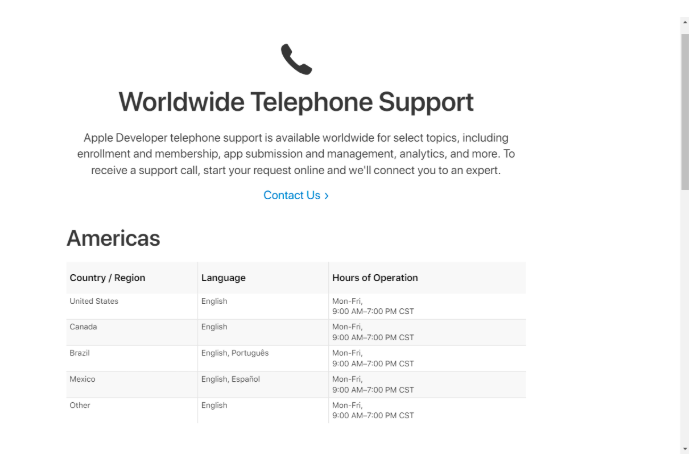 Additional information
If you can not enable Two-Factor Authentication by your computer, you can perform the iPhone activation procedure. 

To perform the procedure, simply click on Settings> Click on the Apple ID, iCloud, iTunes and App Store account name> Click on Password and Security, and finally, the Two-Factor Authentication option will display the Disabled option
The authentication will already be enabled, otherwise it will be necessary to click on the option and activate by typing the code that will be sent to the mobile phone that had previously been registered as reliable
During the iOS Apple submission, you may receive multiple requests to login in into your account, both from Apple push notification system or by SMS. These are expected and you don't need to worry about it, it can be safely ignored.
---
---