Automatic registration notification emails
Users with the permission of 'ADMIN' can receive automatic email notifications for the following actions; 'New applicant was added', 'New registration was added', 'Event is almost full', 'Event is full'and 'Refund Requests'
To enable one or multiple of these registration notifications navigate to 'PEOPLE' > 'ATTENDEES' and select a user who has the permission of 'ADMIN'.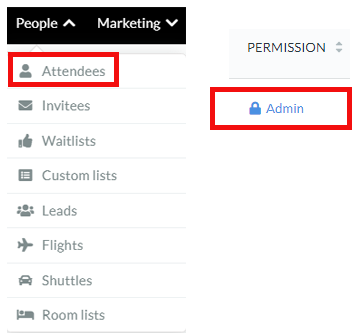 NB: If you need to change a user to 'ADMIN' please refer to the Event Access Permission FAQ.
Select the user you wish to receive automatic notifications and select 'EDIT'.

On the right-side panel scroll to the bottom and check the relevant boxes for the 'NOTIFICATIONS' you require and then click 'END'.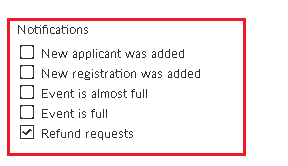 ---
How Did We Do?
---