Facebook Pixel Integration
You can integrate your Pixel ID into an event and the following data will be sent to Facebook:
Page View - every time a user accesses purchase.php, form.php, or hotsite.php;
Shopping cart - every time a user adds tickets to their cart;
Purchase - every time a user completes a purchase;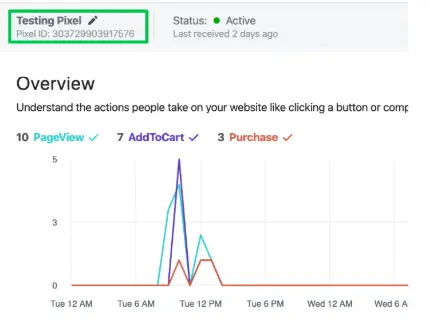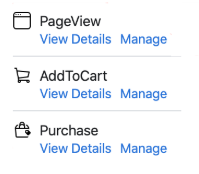 What is Facebook Pixel?
Facebook pixel is an analysis tool that will allow you to measure the effectiveness of your advertising based on the actions that people take on your site.
You can use the pixel to:
Generate more sales: set up automatic bidding to reach people who are more likely to take an action you want, such as making a purchase.
Measure the results of your ads: better understand the impact of your ads. To do this, measure what happens when people see them.
Evaluate interactions within your site: when adding a Facebook Pixel to your event, you will have access to Analitycs which is able to track the actions that the user performed on your site, time spent on each page, among others.
Learn more about Facebook Pixel here.
How do I integrate Facebook Pixel with the InEvent platform?
Access Event > Details and scroll down until you see Facebook Pixel ID. Then, insert your Pixel ID and press End.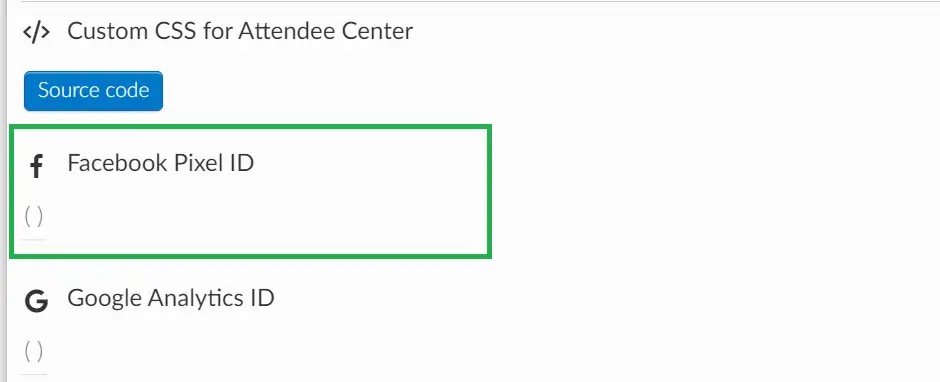 ---
---