Holiday hours
Since the holidays are meant for spending meaningful time with close family and friends, the holiday closure period is ahead of us.
Please, find our holiday closure schedule below: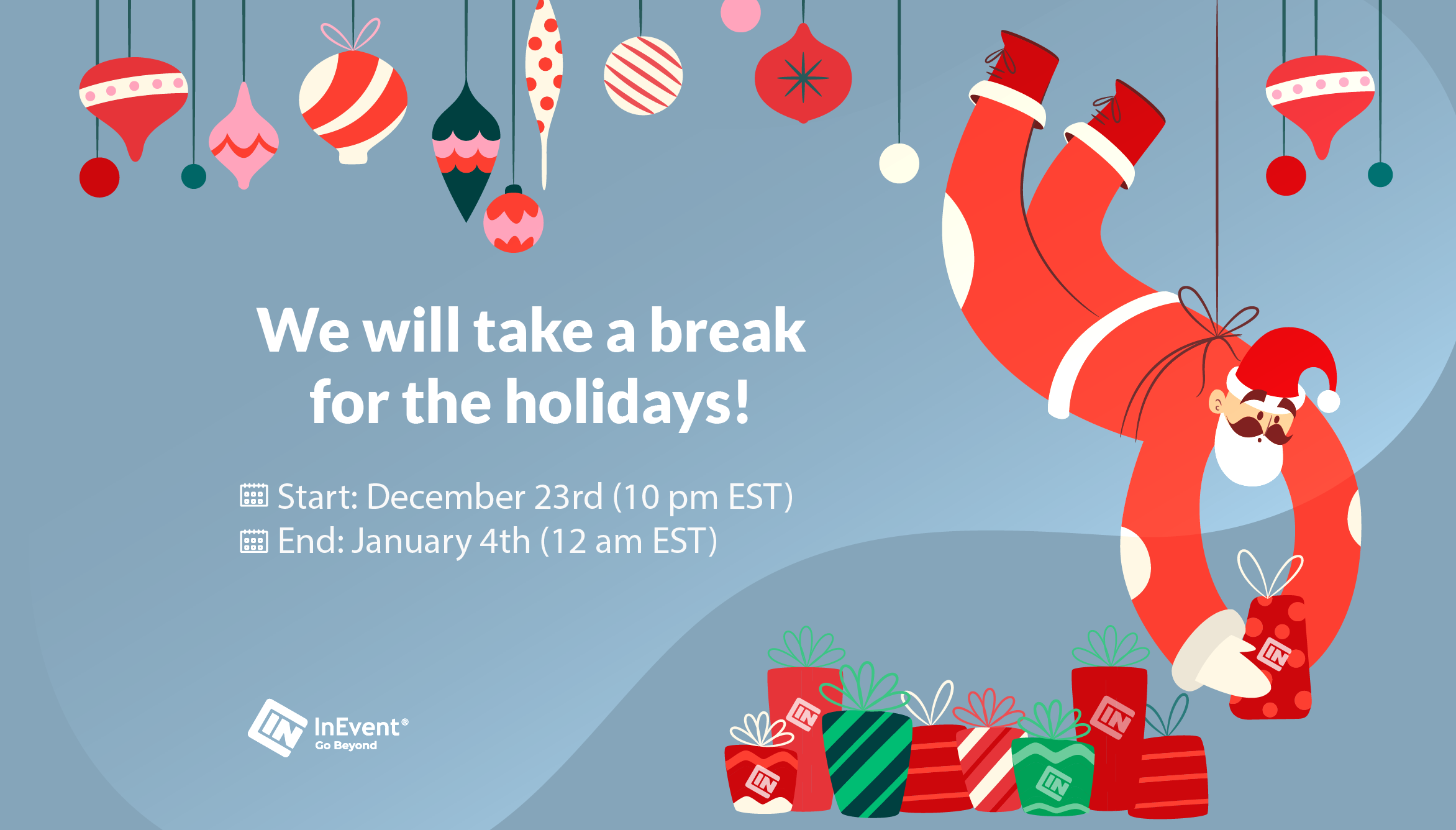 InEvent will be closed from December 23rd (10 pm EST) to January 4th (12 am EST) during the holidays.
We'll be back at our desks on January 4th and your queries will be processed immediately once we are back.
In case you need urgent assistance, please forward an email to support@inevent.com so that Santa's little helpers may look into it. Urgent cases will be responded to accordingly.
We hope that you will enjoy the holidays just as much as we will and come visit us again once we return.
May holiday cheer last throughout the year. Happy holidays from all of us at InEvent!
---
---