Hotel Room Choice


Room Choice
The feature allows the creation of a list of rooms and with the option to insert attendees into rooms.  The attendee will have access and can analyze the information of each room (name, description, capacity, guests present in it and exclusive message).
Feature Rules
In order for the feature to be made available, it must be enabled in Event Tools

There are option tools, depending on your workflow

Video Summary
How can I add a room?
Manually
To add a room you need to click on People > Room Lists > Add Room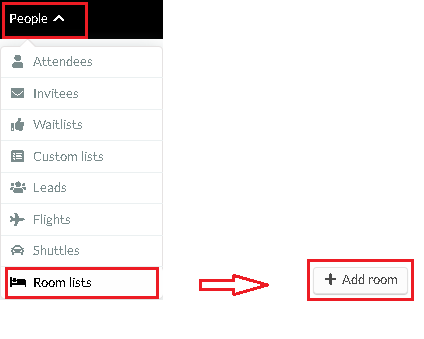 The fill out the room details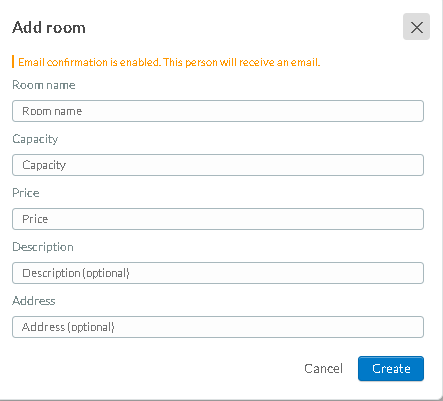 Add multiple rooms in bulk
Click on Edit > Import > Download Demo File.

When the file downloads, enter the information requested, save the file and upload.
Click on Import >  Green File Icon >Import >End.



How can I edit or add attendees manually to rooms?
Click on the room you want to edit and press the EDIT button

Within the settings of the room, you can edit the entire structure of the room and   add or remove attendees to the room.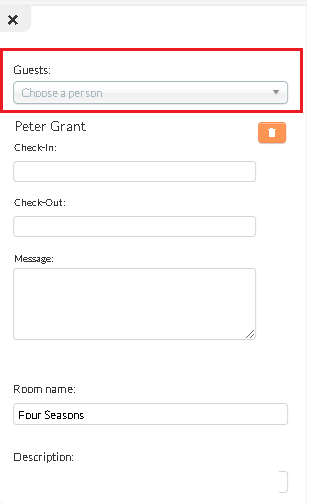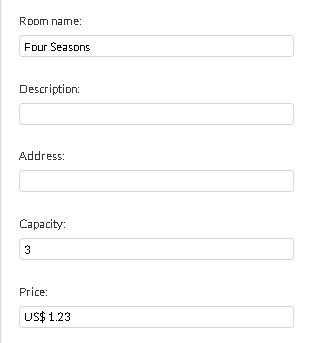 Here you can edit :

Insert as many guests as you like, per room. Search and select the attendees (remember that there must be a capacity in the room to add)
Set check-in and check-out times of rooms created
Insert an exclusive message that rooms must obtain and deliver to its guests
Guest - click the drop down bar and search for an attendee to add to the room.
Edit the name of the room
Edit the Description
Edit the Address
Edit the Capacity of the room
Edit the Price of the room
Press END to save the changes made.
How do I remove created rooms?
To removed created rooms, Press EDIT in the top right corner.

Now select the desired rooms you wish to delete, by checking the checkbox of each, Then press the  REMOVE button in the top right corner.



How is the in app choice made?
A: Each user must access the application, enter the MENU and press on 'LODGING' . There you will have a list of all available rooms  and you can either select yours or invite an already registered roommate to share the room.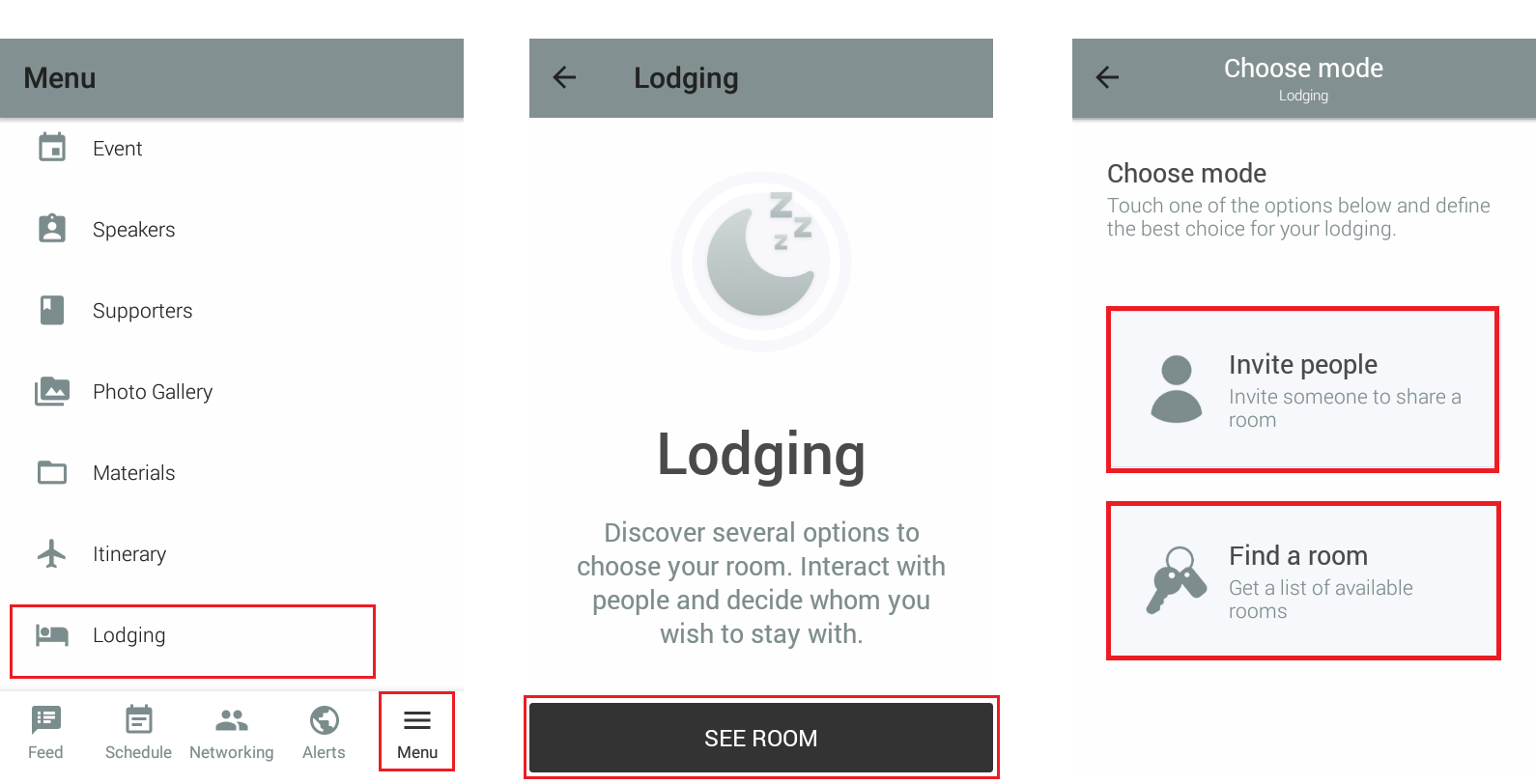 Find a room
Once you click on the desired room, you will have the option to enter and join this room. You will also know if it is empty or is already occupied by someone.
Press JOIN to enroll in the room.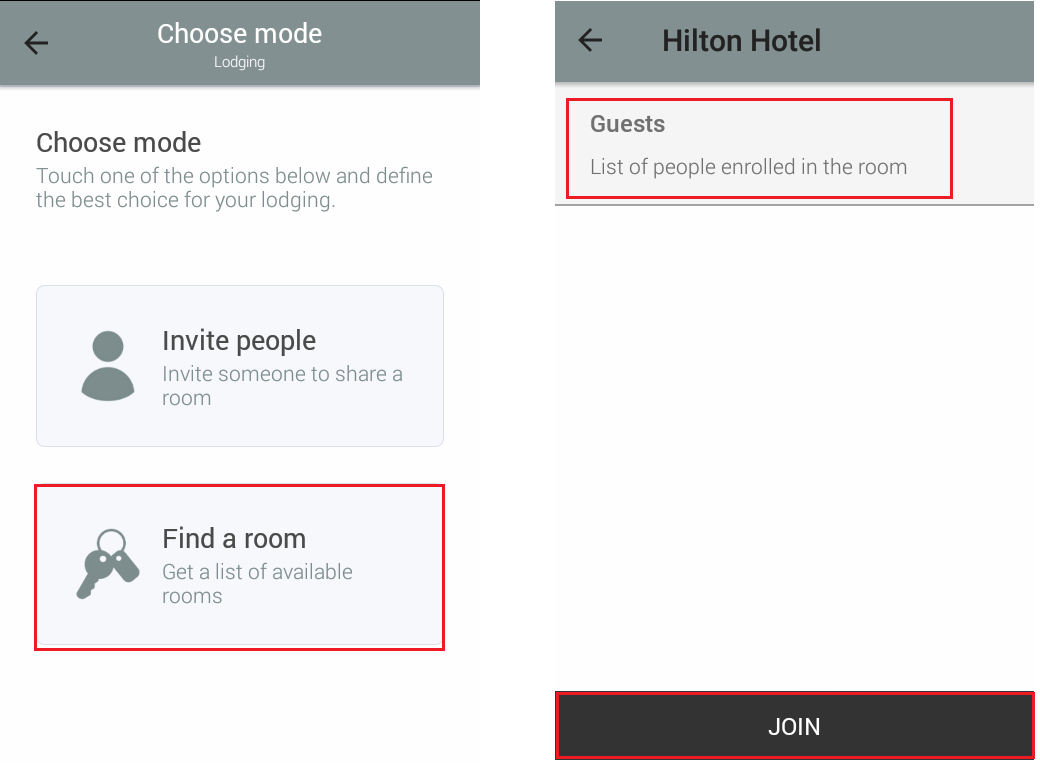 Invite people to join a room.
Press INVITE PEOPLE, search and choose the person you would like to invite to share a room.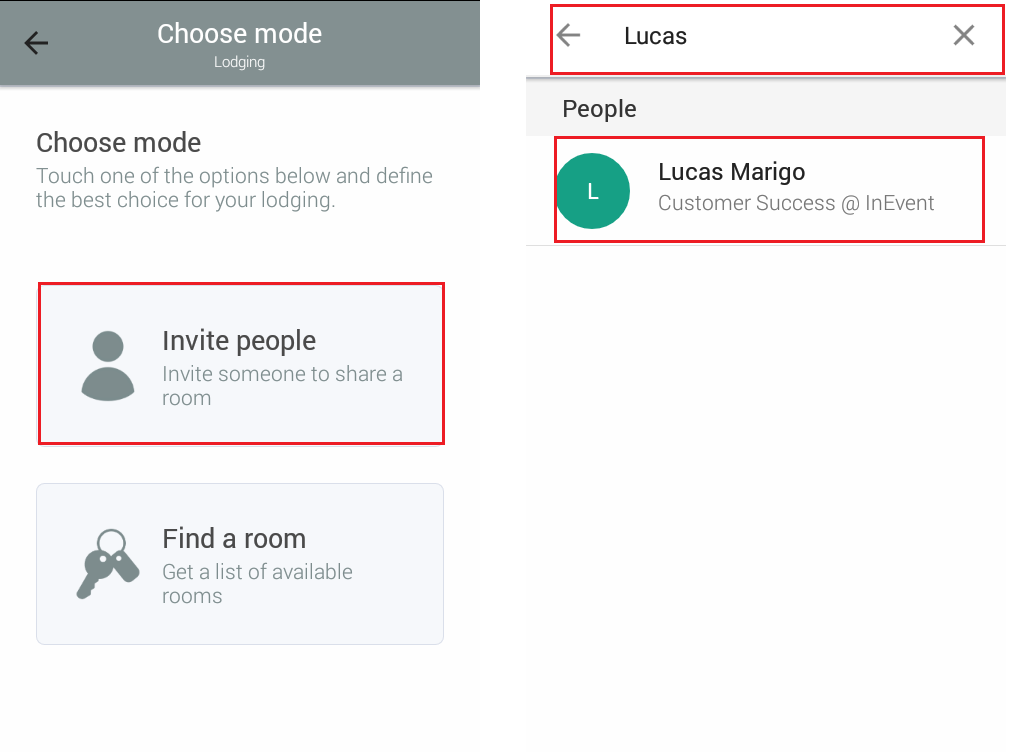 Then click on the desired person and press YES. Your invite can now approve the room share if they wish.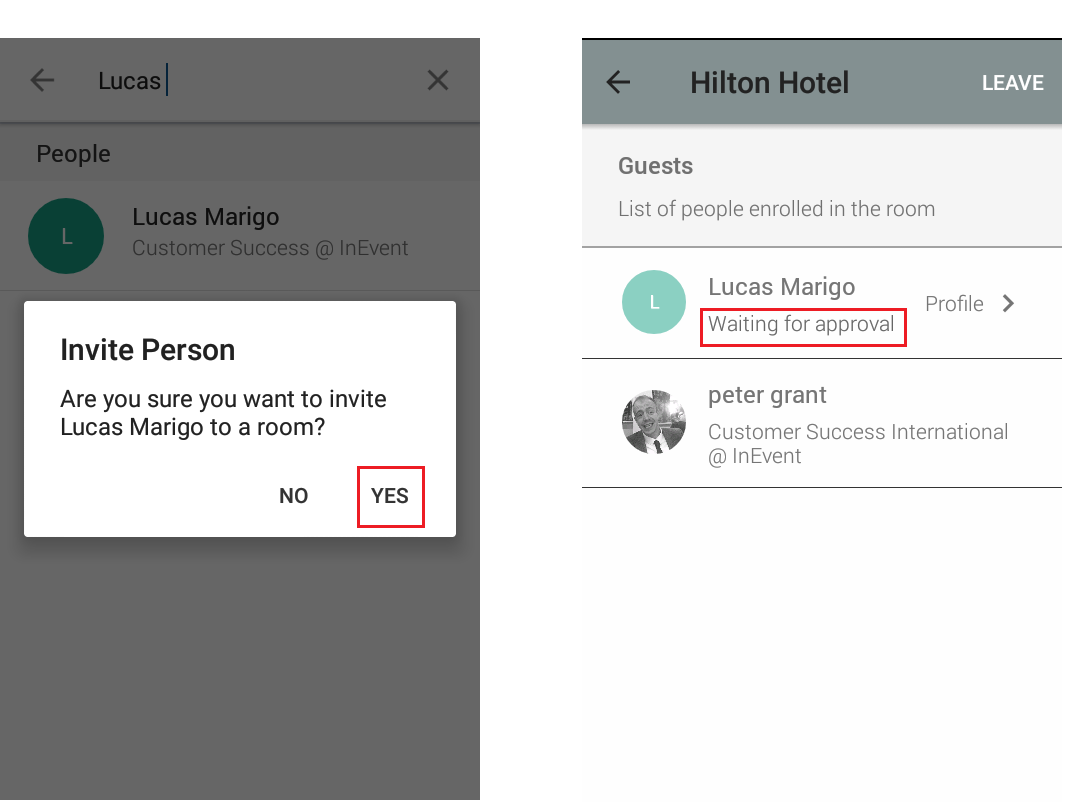 How do I leave a room?
Once you have joined the room, you will also have the option to leave.
Press the LEAVE button in the top right corner.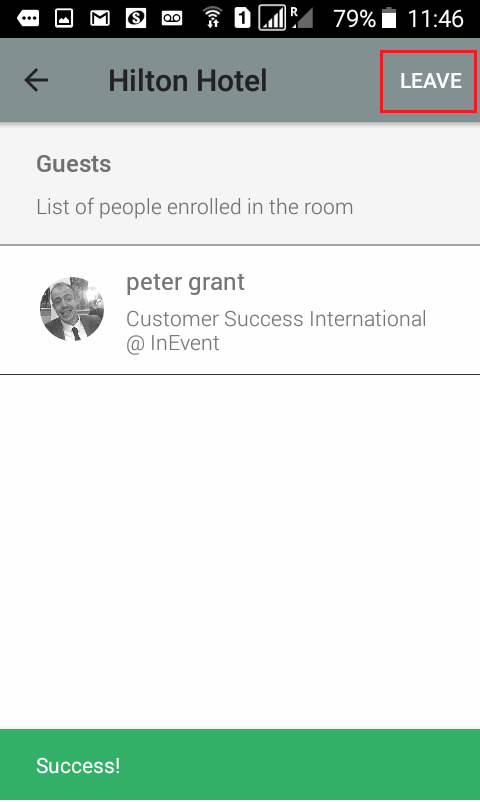 ---
How Did We Do?
---