Company Images
Company images Build Credibility And Brand. Using imagery to build credibility and to bond with customers, Company Images and illustrations are important tools. ... Plus, high-quality images that clearly demonstrate your product, service, vision or company values help build brand when you use them in your marketing strategies.
Here you can upload images for three sections:
Main Icon - Your main company Icon.
Store Icon - Enable an icon specifically for app stores
Splash Image - Your opening image for when you open the app.
How do I set my Company Images?
To set a company image, Press your name in the top right corner of the platform, then choose " Company Settings"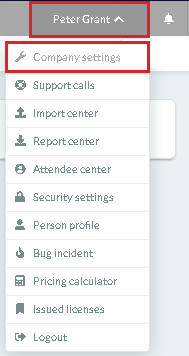 Then on the left side menu, click on "IMAGES"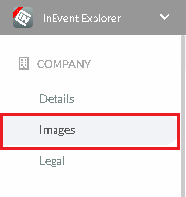 Next you will be directed to the IMAGES page, containing the option to set a "Main Icon", a "Store Icon" and/or a "Splash Image"
Press the "EDIT" button in the top right corner

Then Tick the box of the icon or image category and press the red folder button to choose your own image. (outlined in the image below):

Once the image has been uploaded, press the "END" button in the top right corner to save the changes.

How do I replace a company image?
To replace an image, simply press the EDIT button in the top right corner, Click on the red folder icon, choose your new image and it will replace the old image.
Press END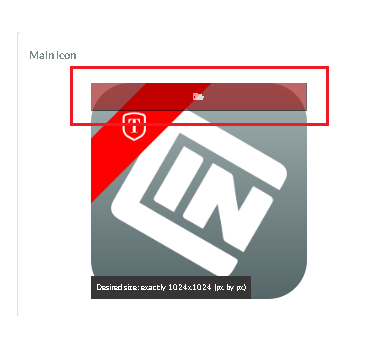 ---
How Did We Do?
---