Attendee reports for multiple events
Analytical data being synchronized is essential for running reports, and that's why we aggregate information from multiple events into one report.
How do I view the list of my overall attendees?
Click on the logo of your company on the top left corner of the platform and click on Reports. Then on the company settings menu to the left, click on Attendees.

Amount of registrants
On this page, you can view the statistics to date regarding the Amount of registrants.
Besides that, you can define the time period to be analyzed and shown in the graph. To do this, use the filters: 1m, 3m, 6m, YTD (year to date), 1y.

Downloading attendee reports
This information can be extracted from the platform by pressing the Download button in the upper left.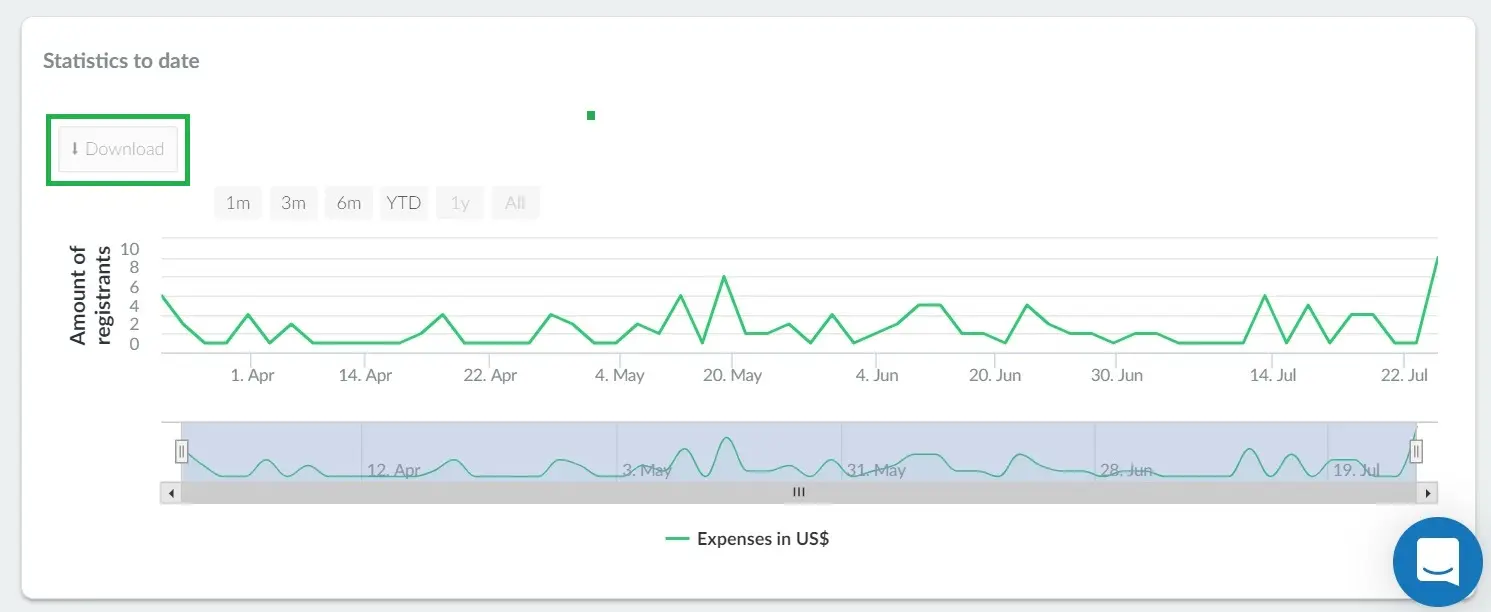 The graphic will be downloaded as a picture and saved in your default download location.
List of attendees
If you scroll down the page, you have the list of each attendee who has enrolled in your events.
You can use the search bar on the left to locate a specific attendee by typing their name and pressing Search.

You can click on the name of an attendee to view information such as profile information, the events and activities this attendee has enrolled in as well as the polls and questions answered, among other data.
You can navigate through the attendee's information by using the menu tabs on the left-hand side.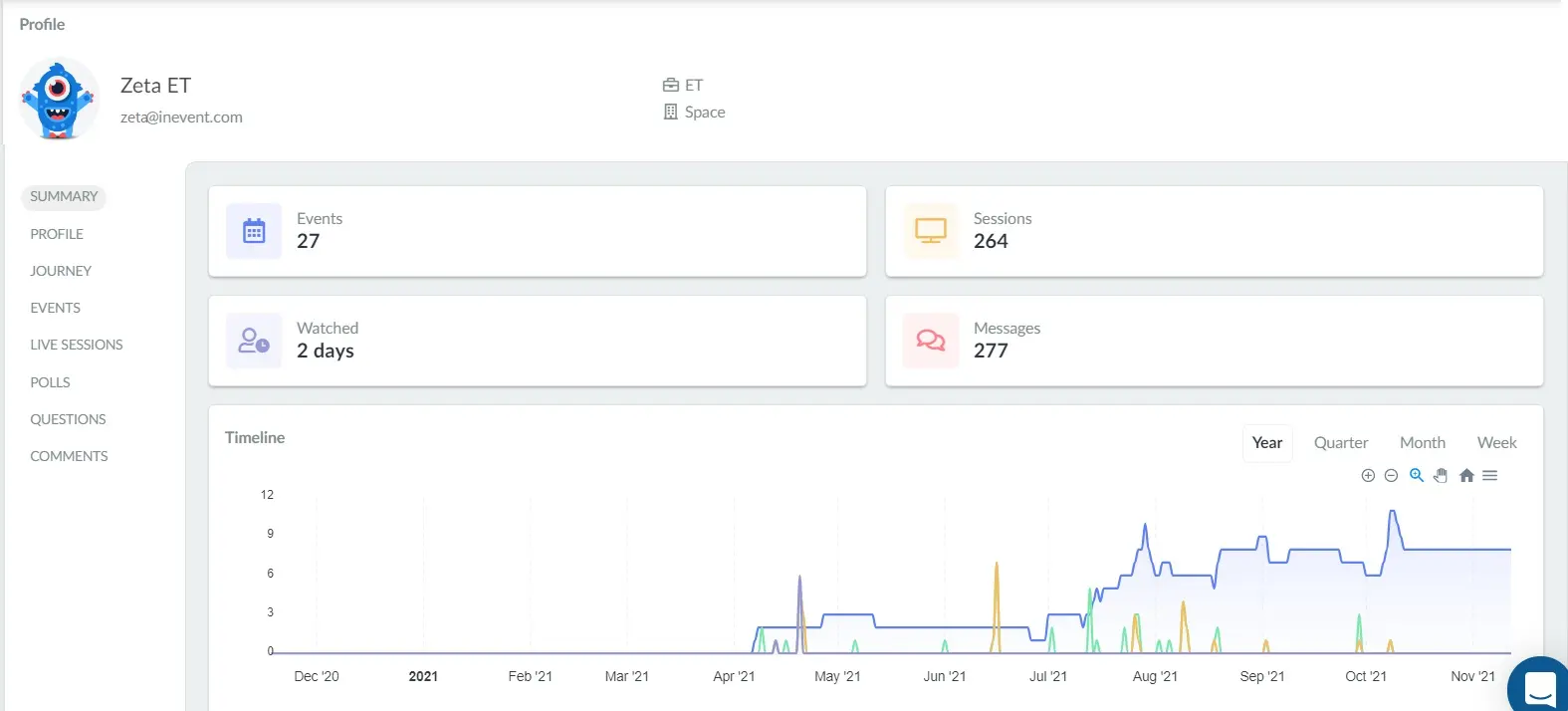 Event reports
You can also track various types of information by event. InEvent offers you Virtual Lobby reports, email analytics, check log reports, audit reports, and much more! Click here for further information.
---
---