Shuttles
Upload the information with the details of shuttle/transfers so that the attendee knows how to arrive at the event or where they will stay. This info can be made available in the transfer details. The organizer uploads this information manually or via a web-based attendee spreadsheet to attendees.
In order for this feature to be available for use, it must be enabled in event tools.
To do so, simply go to Settings > Tools > Edit and check the Shuttles tool box, then press End to save.

How can I add a shuttle to an attendee?
Manually
Click on People > Shuttles > + Add Shuttle > Choose Person > Enter Blank Fields > press Create.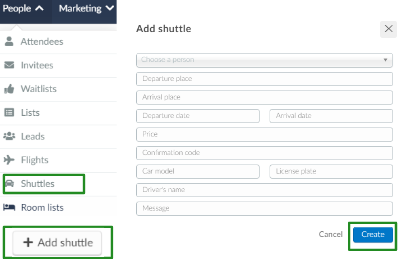 Enter shuttle information in bulk
Click on Edit > Import > Download Demo File.

When the file downloads, enter the information requested, save the file and upload.
Click on Import >  Green File Icon > Import > End.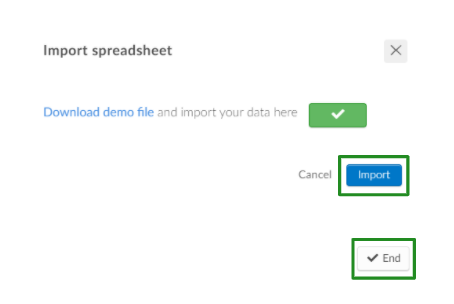 How do I edit registered information?
To edit information that is already registered in the platform, just click on the user you want, then  Edit.

In the menu to the right,  you can edit the registered information for shuttles.
Press End to save the changes made.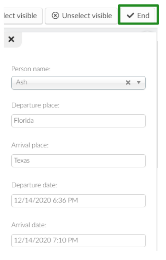 How do I remove registered information?
To remove an attendees flight details, press Edit, click on the checkbox of the information you would like to delete and press Remove in the top right corner.

How does the attendee view information?
The itinerary information for each Attendee can be sent via email or even a dedicated button in the App. 
Email
The organizer must go to  People > Attendees, click on the attendees name and then  View Voucher. A new tab will open with the attendees voucher. 
The organizer should download and send to the attendee via email. For more information, please read Attendees List and Digital Ticket Voucher.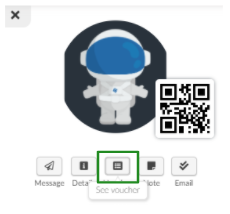 App
In this option, the attendee must log into the application and press the Menu button, then press Voucher to view the shuttle information.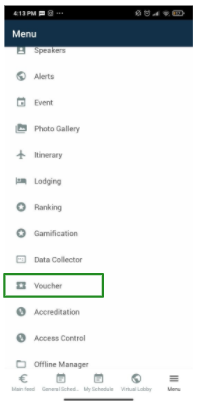 ---
---