Content Sharing
This feature enables the sharing of content with various social networks.

Sharing content with social networks can be quick, integrated and simple with the click of a button. Content can be pre-approved by event organizers so that no confidential information leaks to external sources. Text, videos, images are supported across different networks. You can share information from the news feed and also from the event calendar on Facebook, Instagram and WhatsApp

For attendees
How to share content from the News Feed or the App Calendar/Schedule
To share an App content in the Event Feed, click on the Share icon and then choose the sharing option you want, outlined in the images below: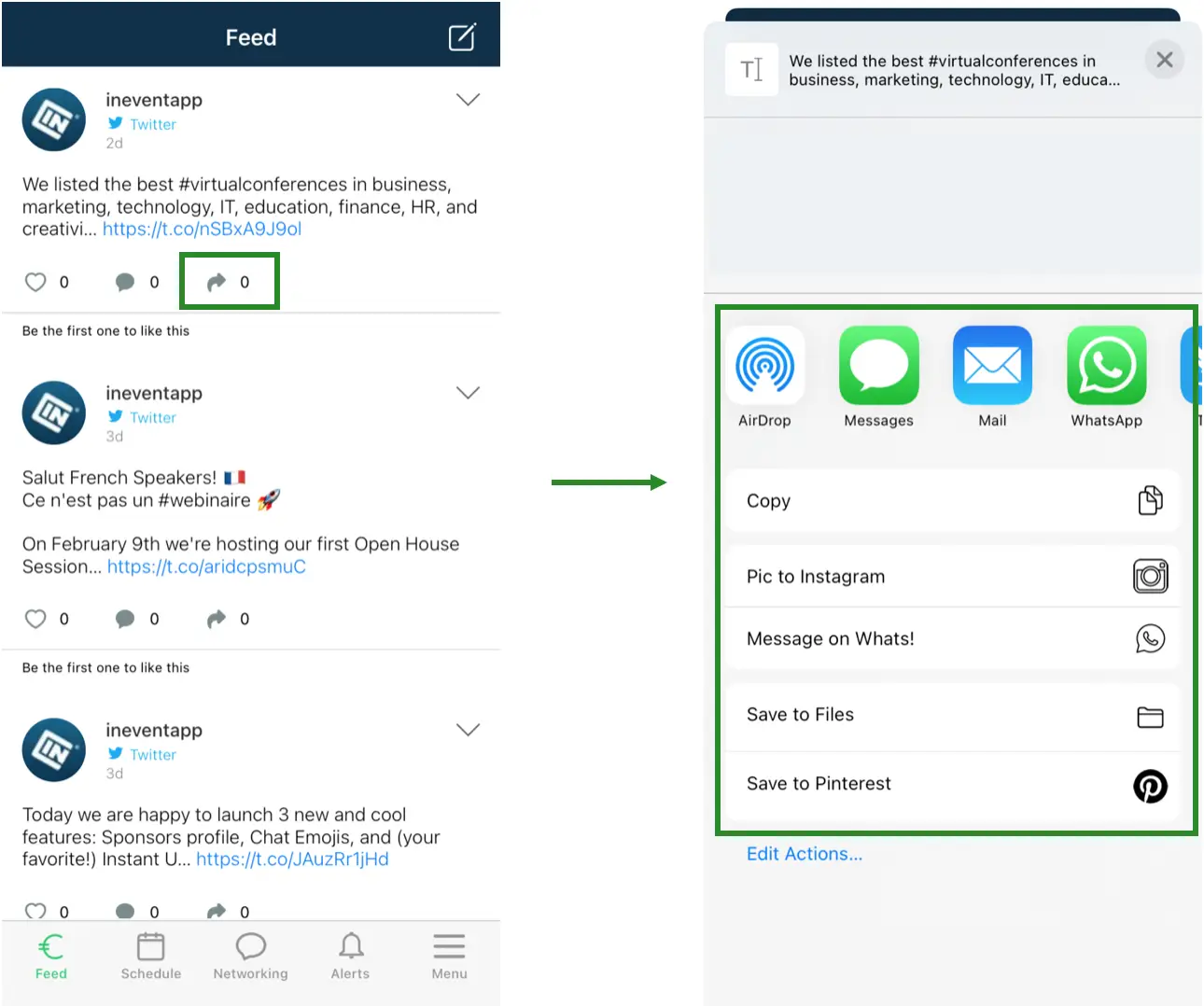 To share an Activity, click on Schedule, choose the Activity and click on Details. After that, click on Share and then select how you want to share it.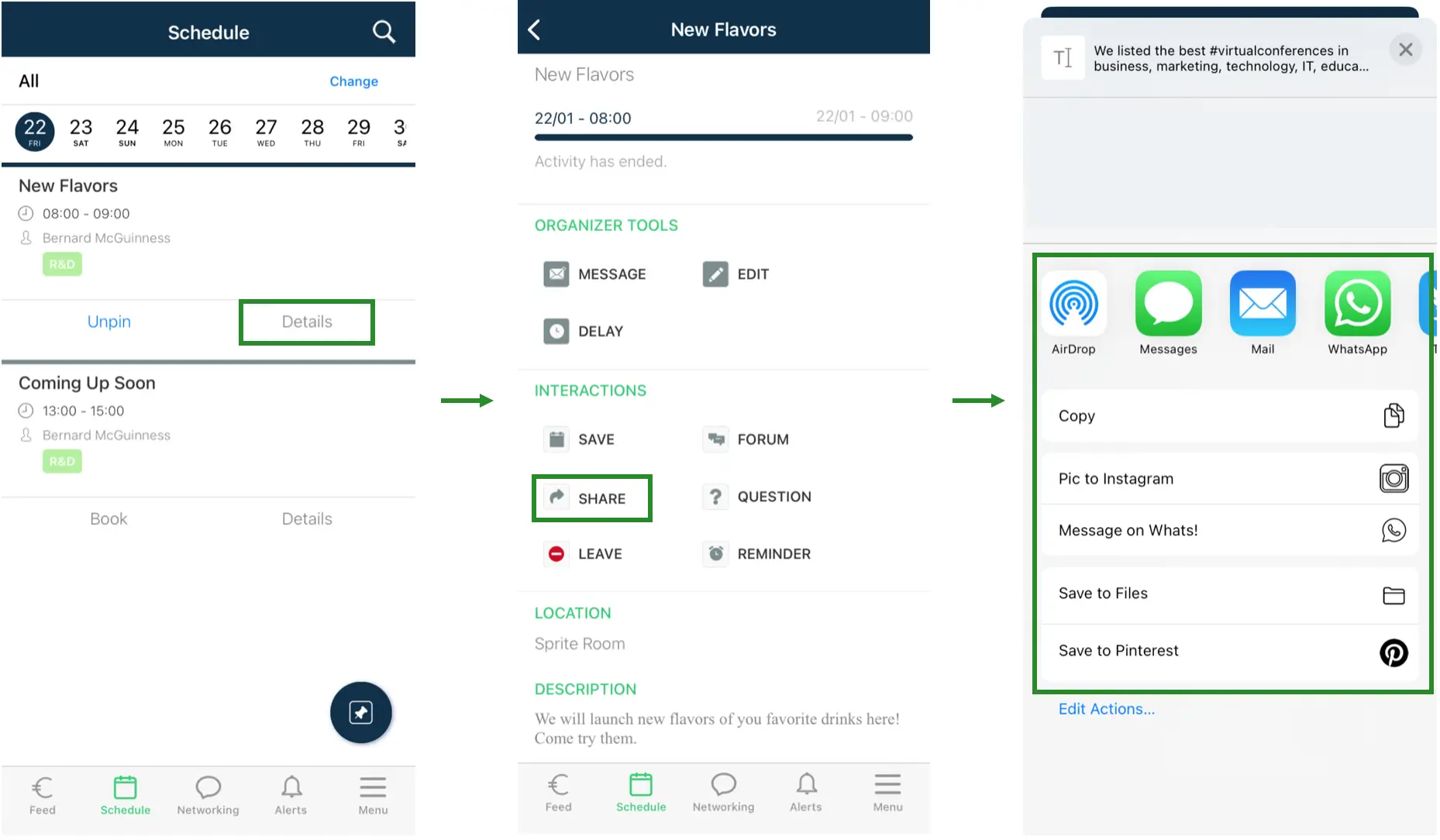 For event organizers
Can I block the sharing option?
 To block sharing, click on Settings > Tools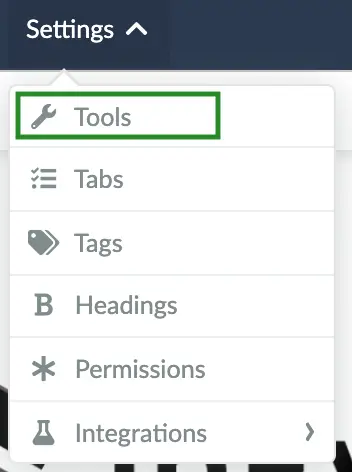 Click on Edit in the top right corner, scroll down to the Block section and then check the box for Sharing Lock. Click on End and you will see a Yes right beside that option.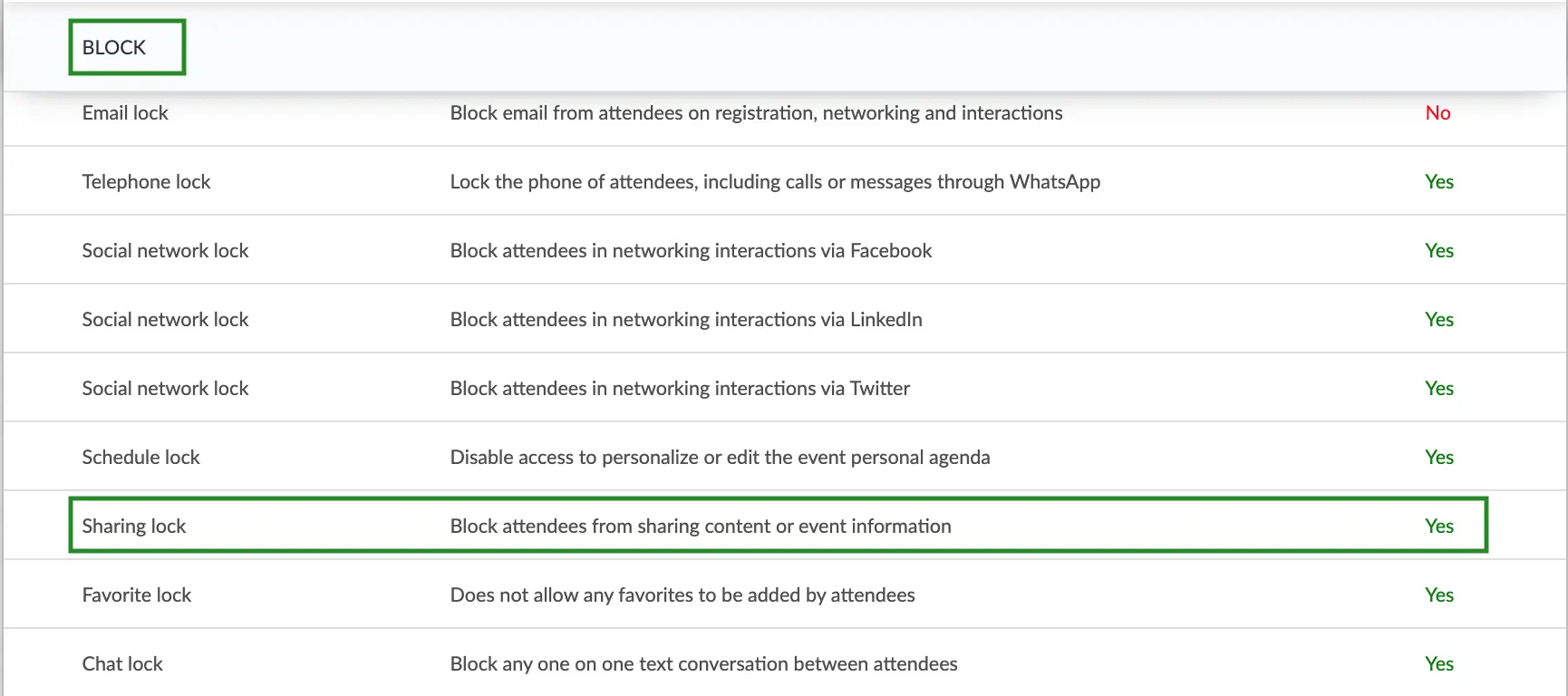 How do I control the Shares of my attendees so that no confidential information is leaked
To control attendee shares, go to Settings > Tools. Look for the control section, click on the Edit button in the top right corner, scroll down to Posts on social networks and set that option to No.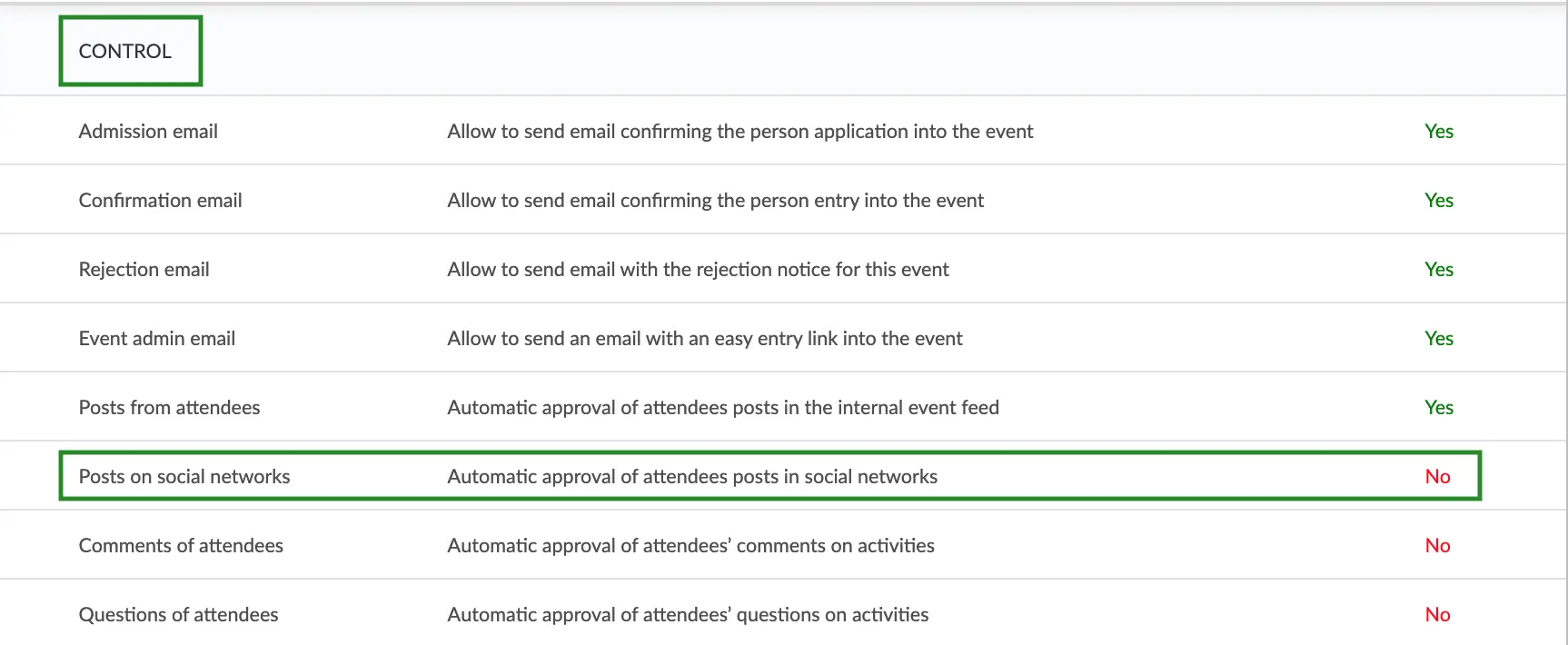 How do I approve or disapprove content sharing through the web tool? 
To approve or disapprove content through the web tool, go to Event > Content > Feed.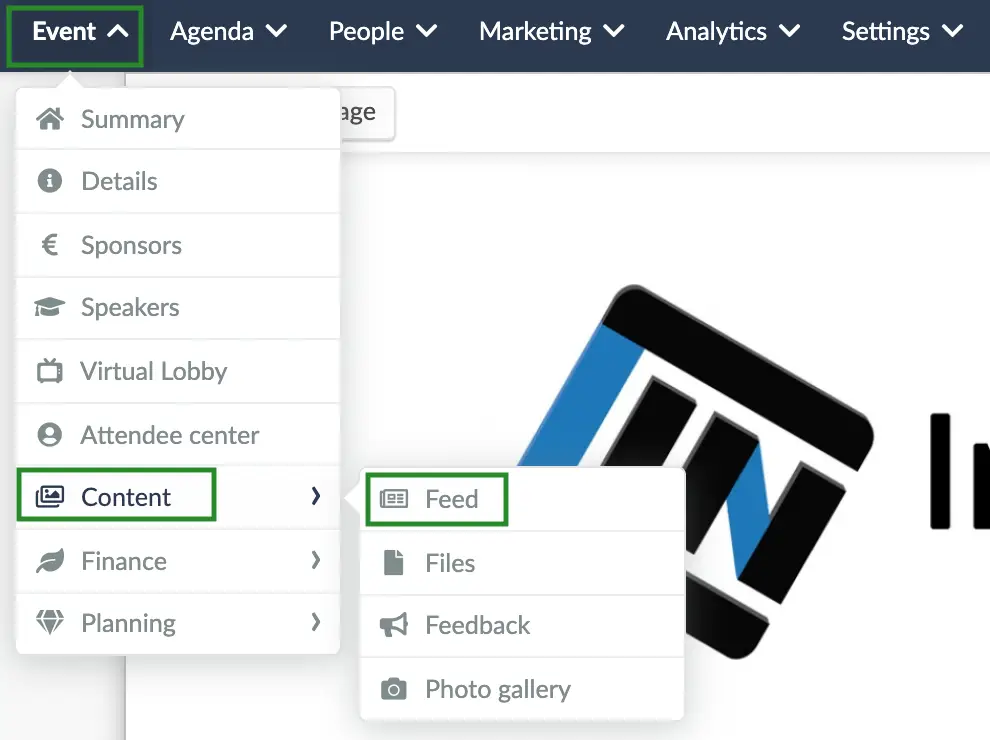 Here you will see the posts waiting for approval. To do so, simply click on Approve.

To approve a post in the app, click on Feed and then on Approve.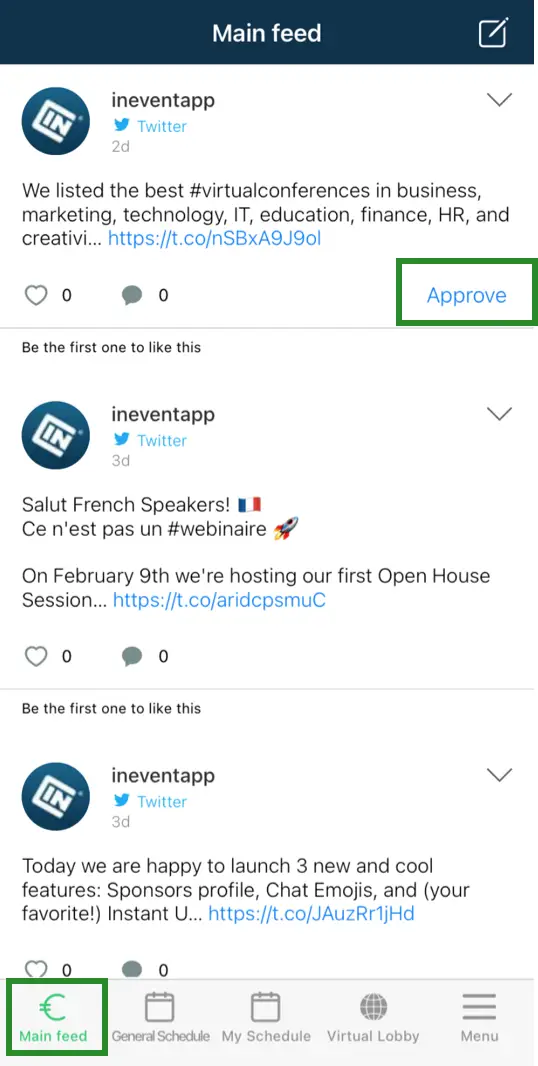 ---
---