How and when to hire a certified partner?
When to hire a certified partner?
Through a certified partner it is possible to demand all the operational and structural part (in the case of Hardware) of the InEvent software, and for this we have enabled partners who will provide the best service and support so that your event occurs in the best possible way.
Here are some tips on when to contact each InEvent Certified Partner:
Freelancer: When you need the support of someone who fully understands all InEvent software and everything it is capable of offering; when you need face-to-face support on the day of the event.
Developer (developers): when you need support to perform integrations between APIs, creation of customized reports and integration and configuration of DNS, as an example.
Partner Agencies: When you need an agency that knows how to manage the event with the support of technology and how to operate InEvent software and everything it is capable of offering.
Hardware: When you need a physical structure primarily for credentials and access controls in events, for example with printers and tablets.
How do I contact a certified partner?
All InEvent Certified Partners are available on our website. To find them, visit the InEvent website www.inevent.com . At the bottom of the page, look for the MORE field and click Certificates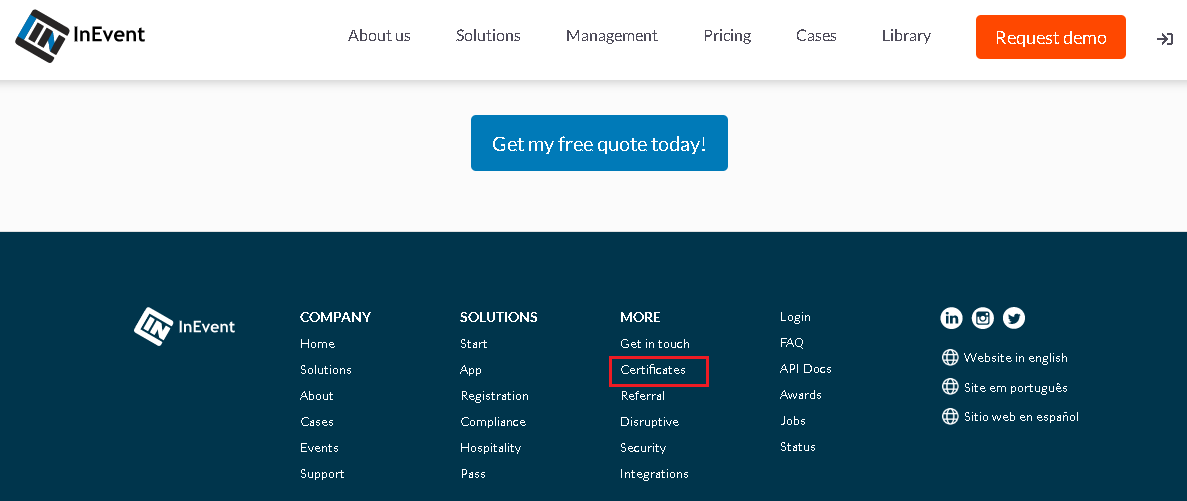 In the InEvent Certificate page you can find all the InEvent certified partners through filters. You can find certified partners in the following modules by clicking on the option you want:
Start
Live App
Registration
Pass
Hospitality
Compliance
Developer (Developers)
Hardware partners
Partner Agencies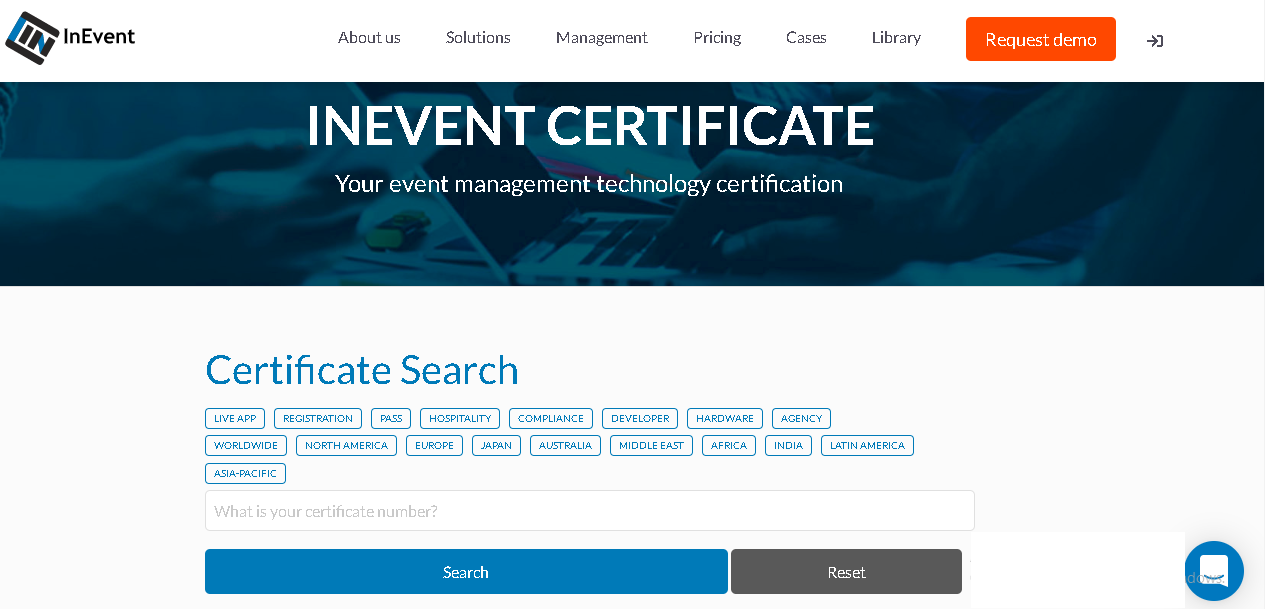 For example, if you want to find a certified partner in the Live App module , click the Live App option . At this point the list of all certified partners in this module will appear. Choose an option and click View , then click Request more information to get in touch. Enter your email and click Send.

---
---