Networking via Mobile App
This article shows the feature that enables interactions between attendees within the Mobile App. To learn more about networking via the Virtual Lobby, please
click here
.
Networking via Mobile App
This feature enables interactions between attendees on the Mobile App.
Attendees will receive a generated contact list of other attendees and their information among those who are present at the event. Attendees can select to share their contact information, social network links etc. Then, send a message to another attendee among those at the event.
Video summary
How do I send a message to another attendee on the app?
Click on: Menu > Networking > Select a person > Message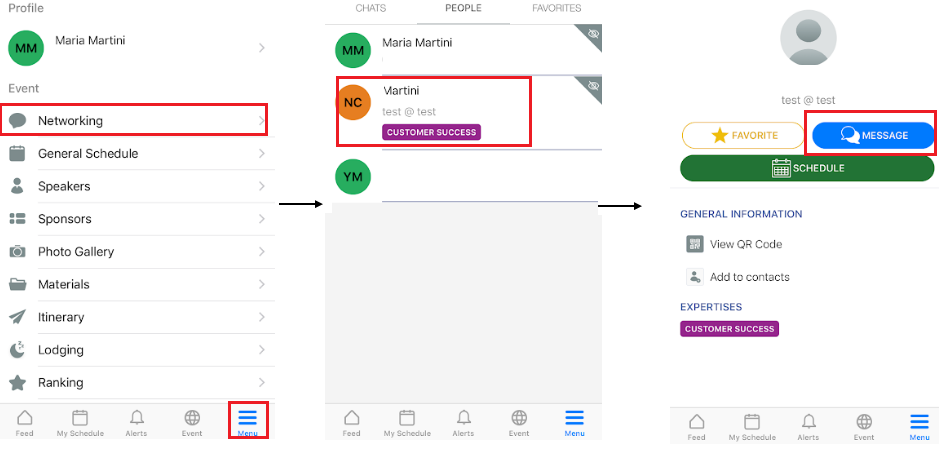 How can I save my favorites on the App?
Yes. Click on the yellow star "Favorite" button of the profile.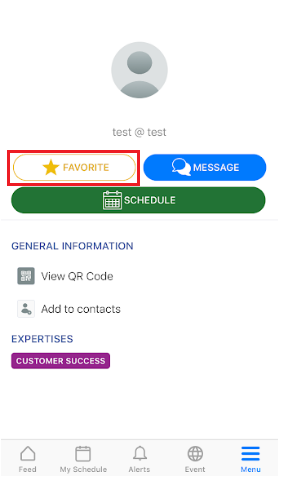 How do I make my profile visible to others?
You have an option to make your profile visible or invisible to others.
You can click on: Menu > Your Name > Edit Profile > Privacy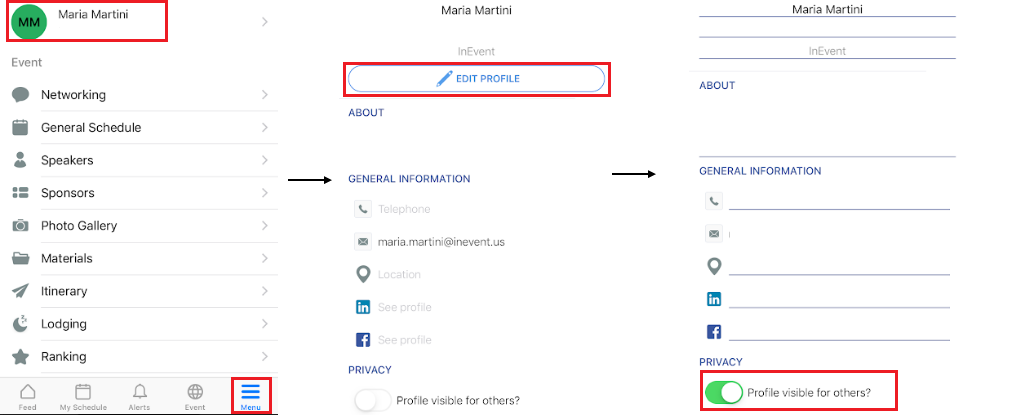 Can I deactivate the list of networking attendees in the event app?
A: Yes, for this click on SETTINGS > TOOLS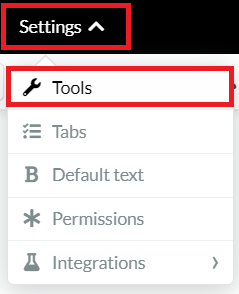 After this step, look for the INEVENT APP field , click on EDIT and uncheck the option "Networking - Show the list of attendees on the event". Then click on END

---
How Did We Do?
---