Networking via Virtual Lobby
This article shows the feature that enables interactions between attendees within the Virtual Lobby. To learn more about networking via the mobile app, please
click here
.
Networking via the Virtual Lobby
Attendees will be able to see a list of other attendees and their information who are present at the event. Attendees can select another attendee among those at the event to connect with and open a group room to begin a private or public discussion.
Activating Networking in the Virtual Lobby
By default, the networking option is enabled in the Virtual Lobby.
To check this, or to disable it, go to Event>Virtual Lobby. Click on EDIT, and tick (to enable) or untick (to disable)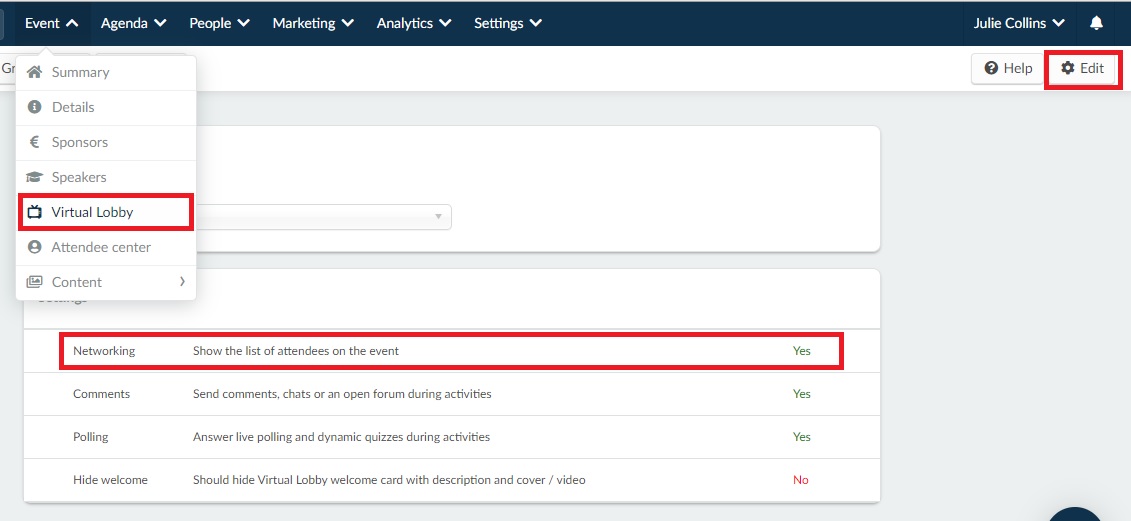 Using Networking from the Virtual Lobby
To network with other attendees, scroll to the bottom of the Virtual Lobby homepage. All active attendees of your event will be listed here.
To search for an attendee, simply use the search function on the left to find a specific attendee.

When you have found the person you wish to connect with, click on their name.
A pop-up will display with the attendee's details, and allow you to connect with them via message or a video call, creating a group room.
When you select 'Ask to meet', you can then select if this is a public or private meeting. Public meetings will create an open group room that others can join; a private meeting will ensure no others can join the group.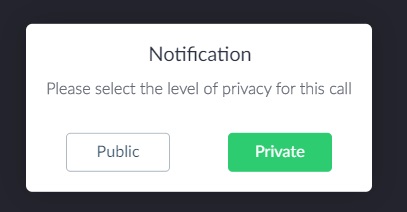 All invited attendees will now enter a group room where they can enable their camera and microphones to begin a discussion.
All group rooms that have been created will be visible in the group rooms section. An open or closed padlock on the room will indicate if this is a public or private room.
If you wish to rename the Networking or Group Room sections, this can be done via Headings.

Using Networking directly from a sponsor room
You can also set up 1:1 calls with other attendees straight from the sponsors room during a live session.
Simply click on the attendee name you wish to connect with, and you can invite them to speak with you, without having to navigate out of the session to the Networking area.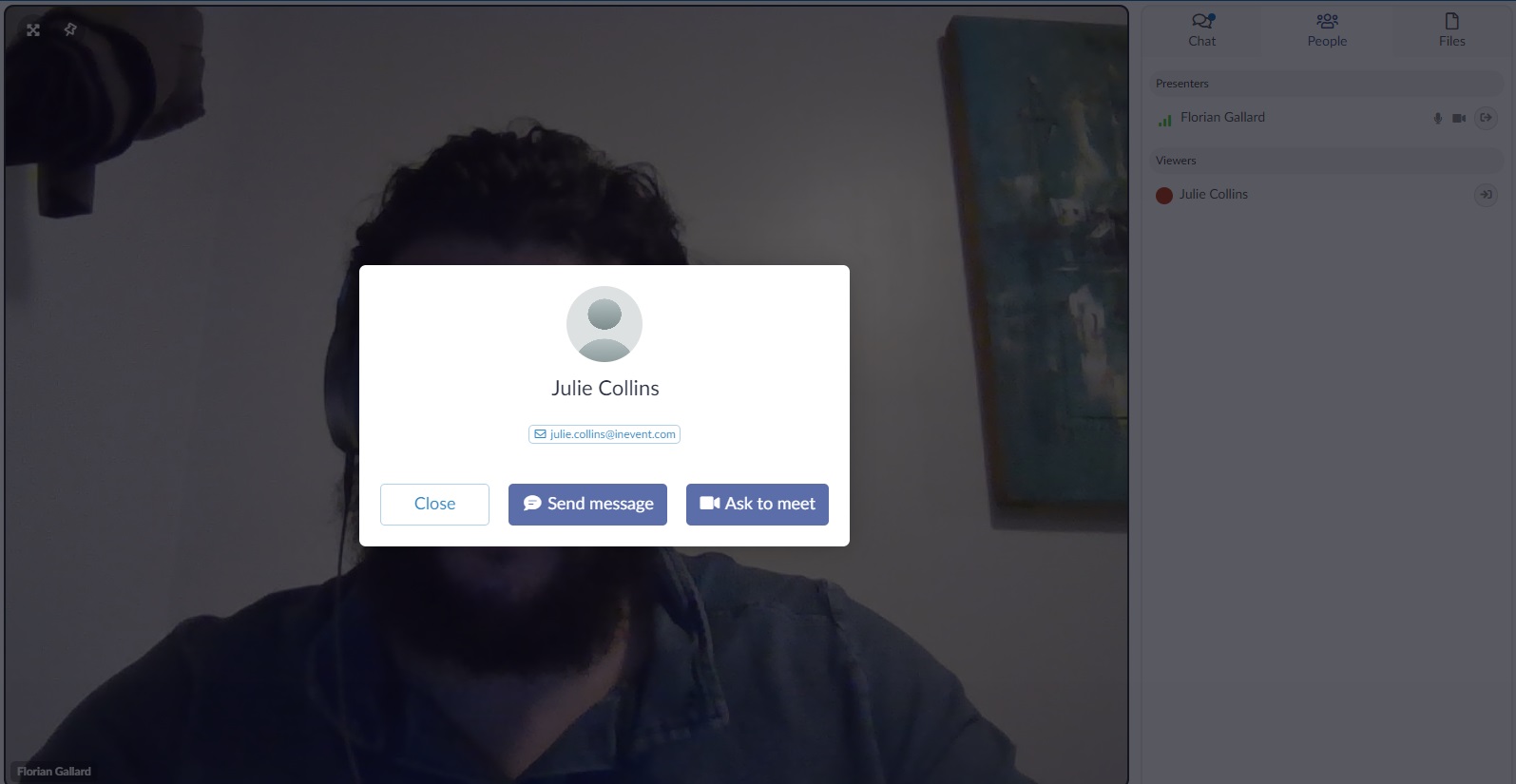 The person you have requested to network with will receive a pop up notification advising that they have received this request.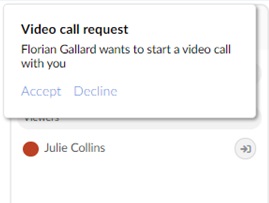 Accepting this request will open a group room for you to network. After accepting, the person will receive a pop up to confirm they wish to leave the room and begin a networking session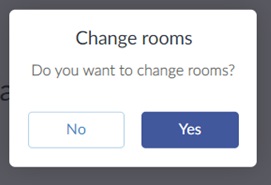 Once confirming, a group room will activate with the requested attendees to begin your networking session.
---
How Did We Do?
---