Embedding a Zoom link using RTMP
To learn how to embed a Zoom meeting into an InEvent activity while streaming from Zoom's Desktop Client, please check out the steps below.
On Zoom 
Open your zoom Settings and click View More Settings to open the browser tab.
Go to Settings > In Meeting.

Scroll down to In Meetings (Advanced) until you see Allow Live Streaming of Meetings.
Tick Custom Live Streaming Service.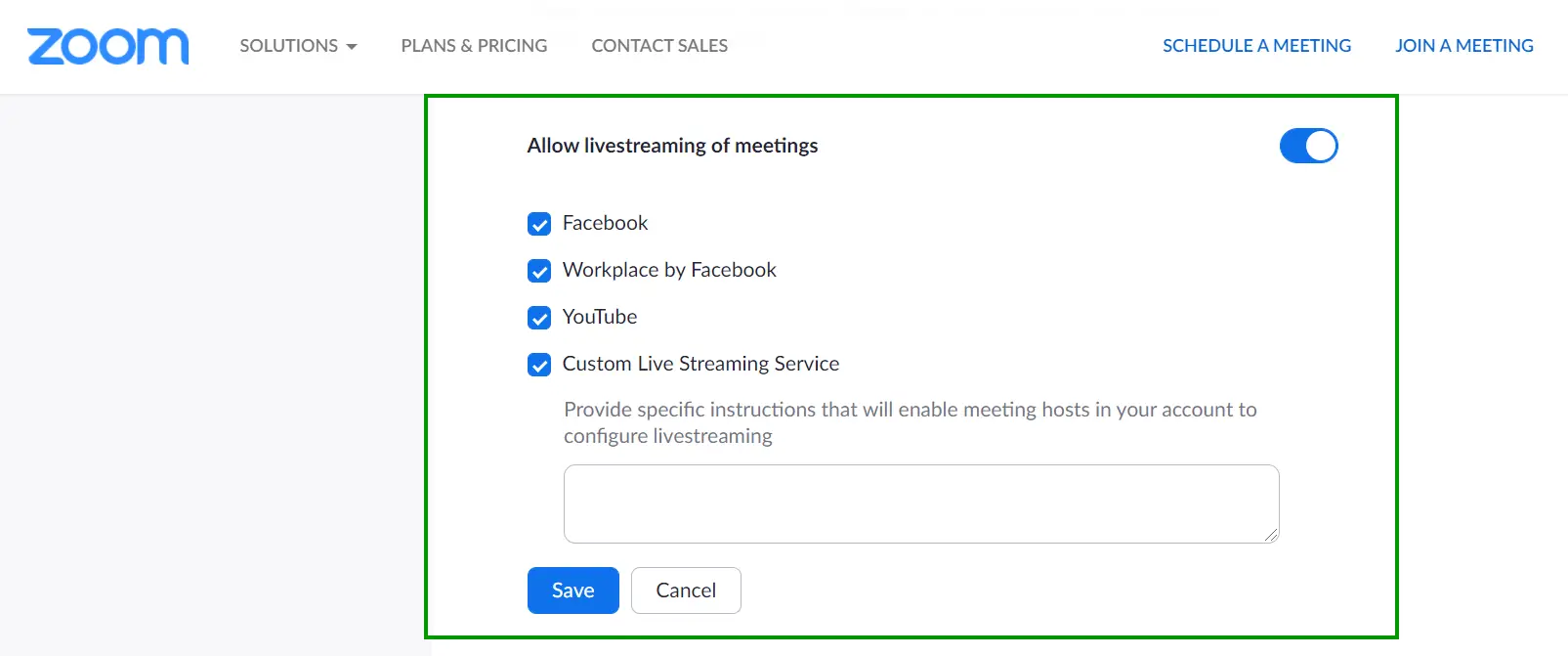 Press Save.
You will find the webinar settings underneath if you use webinars instead of meetings.
On InEvent 
Go to Agenda > Activities.
Choose the activity and change the room video mode to RTMP Streaming.
Next to Live streaming using external software, click the blue View Information button.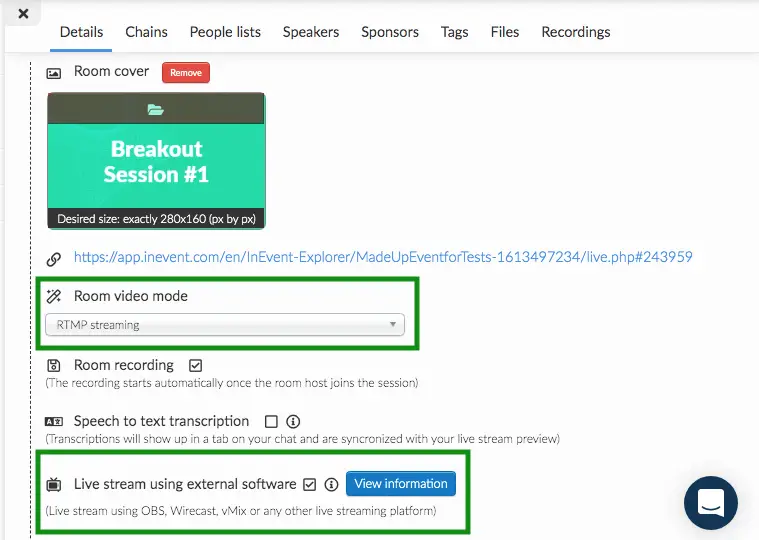 Copy the Stream URL and Stream Key.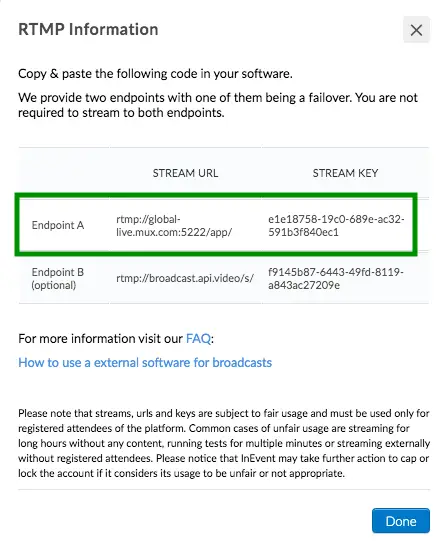 You also need the InEvent session URL, you will underneath the room cover image.

Please note that at this step, it is crucial to have the Stream URL, Key, and Session URL saved somewhere as you will need them when you go live.
Going Live 
Sign in to the Zoom web portal.
Click Meetings > Schedule a Meeting and enter the required information to schedule your meeting.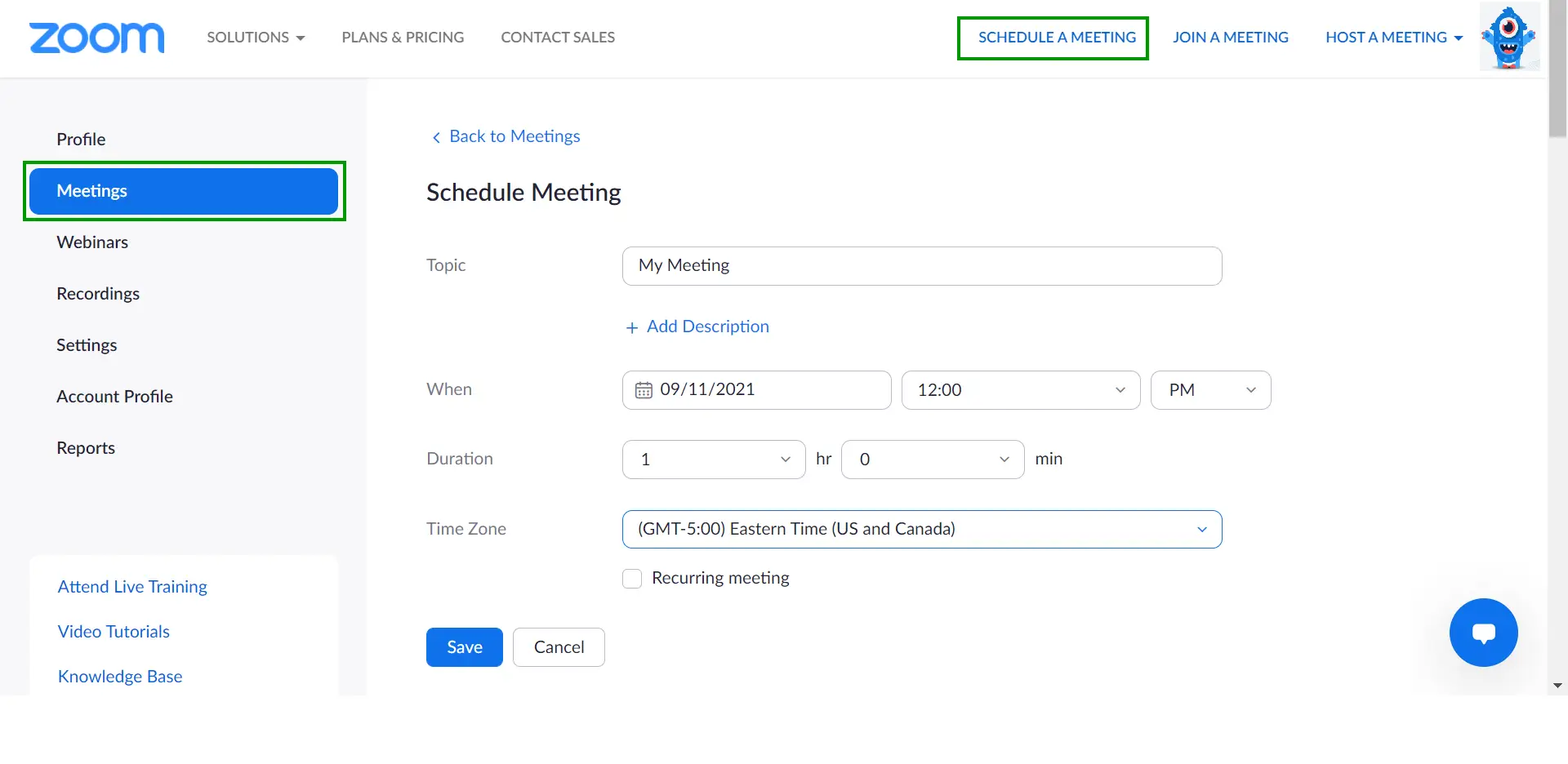 Save the meeting to display a set of tabs with advanced options (next to the end of the page).
Click Live Streaming > Configure Custom Streaming Service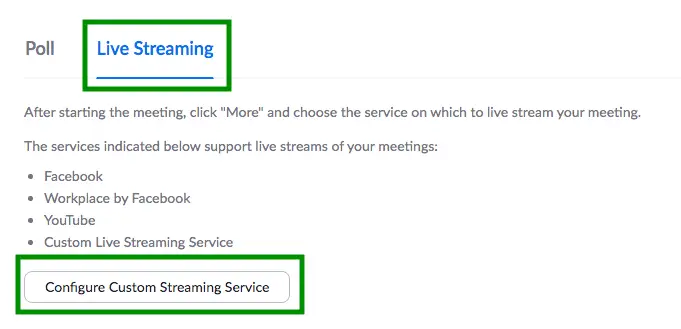 Insert the Stream URL and Stream Key which you previously copied from InEvent. You will also need to enter the Live Streaming Page URL, which is the InEvent Session URL.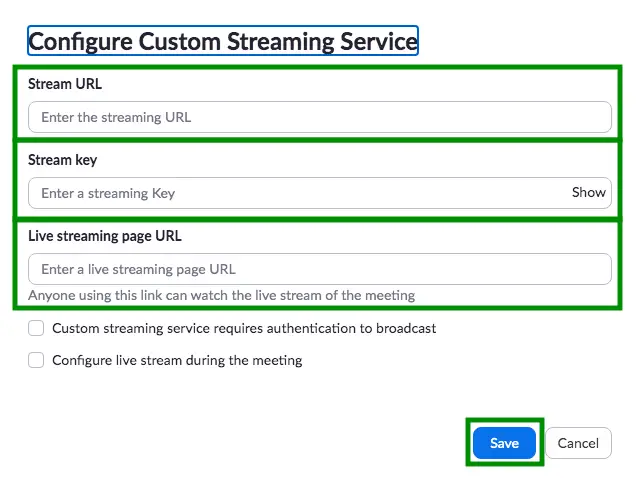 Click Save to save your live streaming settings. The host will now be able to live stream this meeting to an InEvent session without needing to add these settings after the meeting begins.
When joining your Zoom meeting it will automatically stream into your InEvent session. This is how it will look like: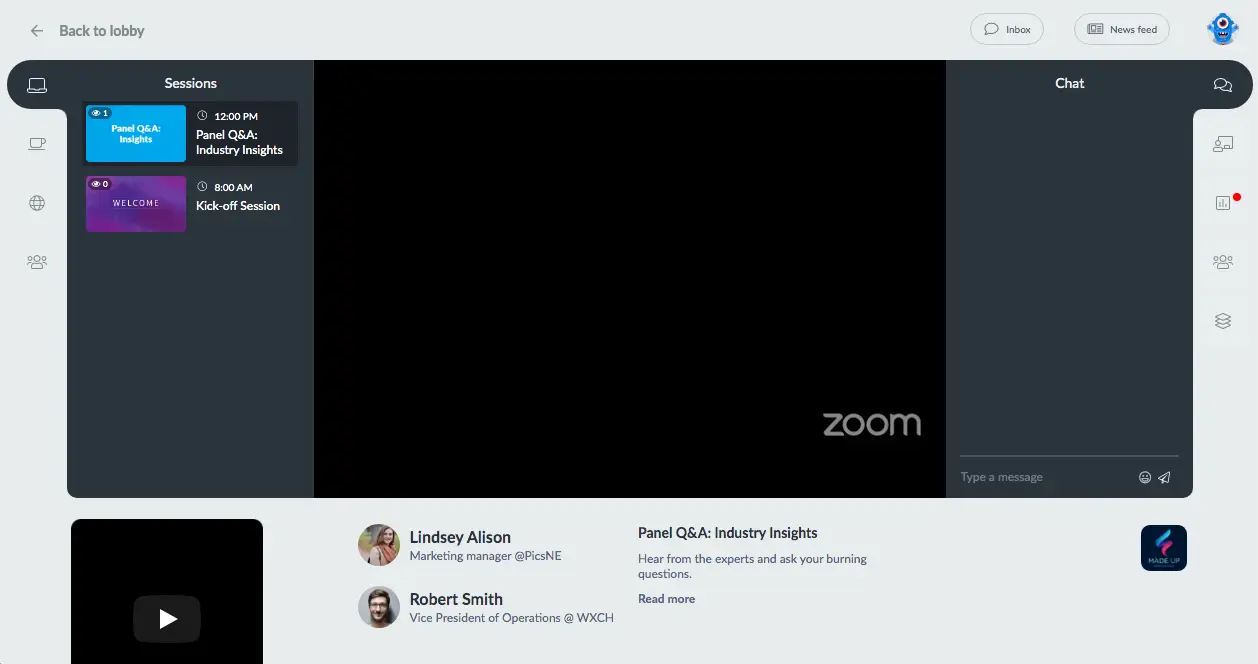 If your account meets the prerequisites, you will be able to remove the Zoom watermark and add your own logo or custom image instead.
Click here
to check the prerequisites and instructions to do so.
To stop the Live Stream, on Zoom, click More > Stop Live Stream
---
---