Login to the InEvent Platform (to company administrators)
Users registered as company administrators in the InEvent platform, can access it by going to our website, using Google Chrome:
https://inevent.us/en/home.php
On the homepage, click on the "door" symbol on the far right, as shown below: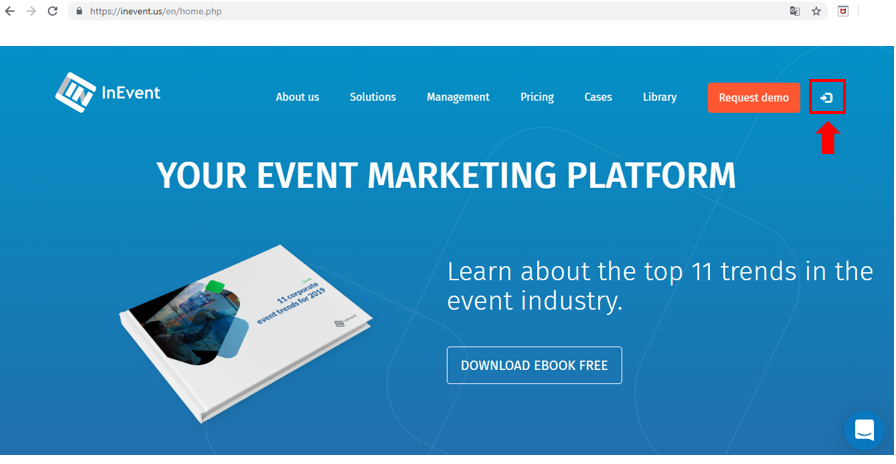 You will be redirected to the Login page. Add your email address and password, previously set up on the email you have received, and click on the blue button LOGIN: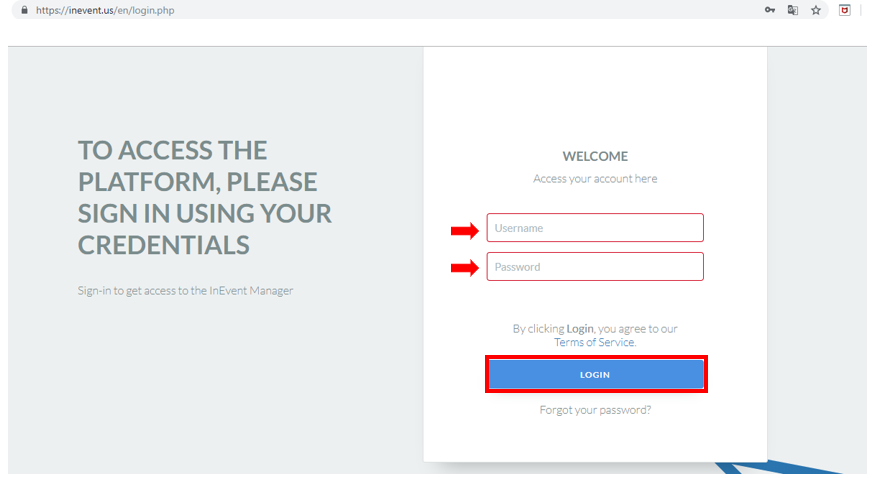 After this step, you will be inside your account in the InEvent platform. You will see all the events created inside the company, as well, on the left side, the company's general menu.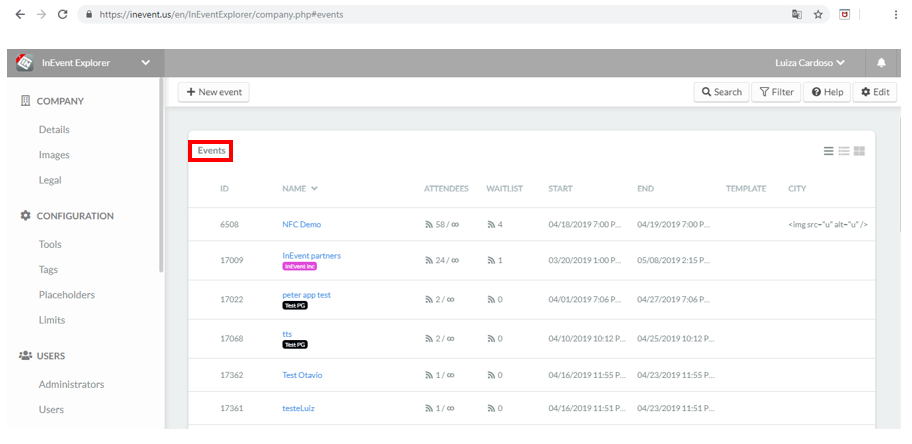 Note
: only registered users can login this way. If you are not yet registered, please contact the Admin Global or our Customer Success team. To learn how to add an user to the platform, click
here
I forgot my password. What should I do?
In case you have forgotten your password, follow the same steps above, but instead of clicking on LOGIN, click on FORGOT YOUR PASSWORD?
You will receive, at your registered email address, instructions on how to change your password.
---
---