Admin Global
Administrator permissions will give you access to the backend. You can add and change information that directly reflects the functionality of the App, Virtual Lobby and website. You can also change images, change settings, moderate questions, add photos, send messages, create polls, and more.
There are two levels of permissions for administrators:
Global administrator: the global admin will have access to all events. This admin will be able to create and delete events, templates, to add other company admins, to set up the features for all events and much more. The global admin can decide who can access each event. 
Event administrator: the event admin will have access to one event. On this event, the admin will be able to modify all the information of the event, in the backend and in the Virtual Lobby. Click here for further information on event admins.
How do I add a new global administrator?
To add a new global administrator, simply go to the Events section and click on Admins > + New person option.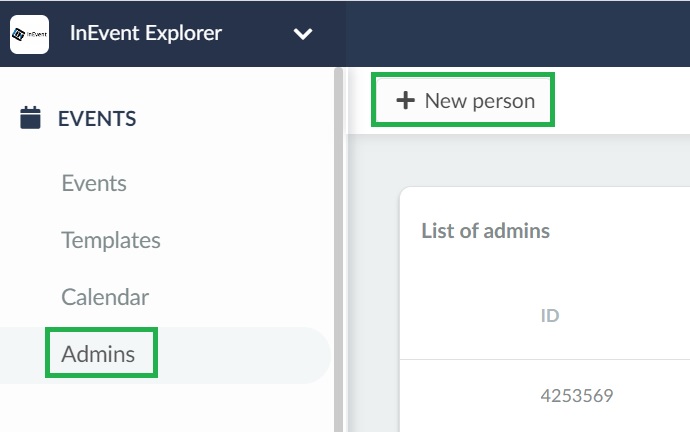 Then, you will need to enter the name and email of the person you want and then click on Create.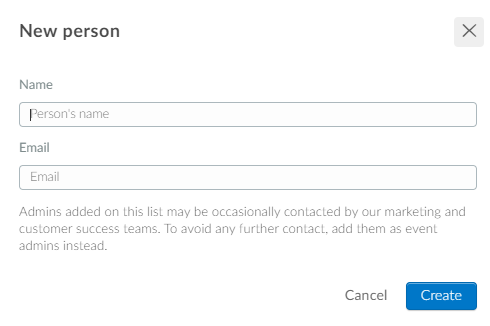 Will the admins be notified that they have gained access to the platform?
The person who was added as an administrator will receive an invite email with a link to access the platform. All they will need to do is press the blue button Accept invite, as shown below: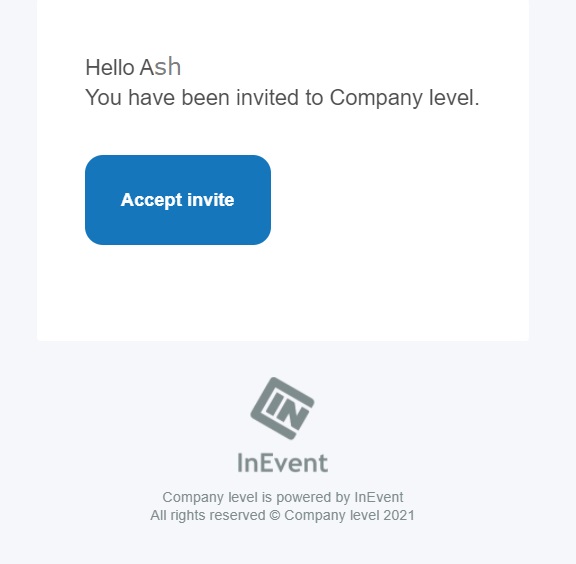 If you don't want global administrators to receive an invite email, you can disable it.
Go to Account > Tools > scroll down until you see the Control session and make sure Company admin email is set to No.

How do I delete an administrator?
To delete an administrator you need to go to Admins, select the admin you would like to remove, then click on Edit and tick its box. After that, click on Remove and End to save the changes.

Training information for each administrator
Each administrator has set training goals. These goals are based upon the package you have purchased.
To view the training goals, press Administrators and click on the blue button next to your administrator name.

In the pop up window on the right, you can see the training goals.
To learn more about the required training hours, click here: Training Hours.
What happens if I repeatedly enter my wrong password?
If you enter your wrong password multiple times in a row, the platform will block your access within the next 60 minutes. You will need to wait for this time to sign in again.
How many administrators can I have?
You can have an unlimited number of administrators on your platform.
Login to the InEvent platform
Click here to learn how users registered as company administrators can access the InEvent platform.
---
---