Support channels
InEvent customers have access to chat, email and pre-scheduled calls. For Enterprise accounts, our customer success team provides a structured customer onboarding for a smooth transition when your contract begins. Enterprise customers will also have a project manager to help with any questions through the implementation and contract life cycle.
Our service and support team will be available 24 hours a day, Monday through Friday, on the channels below to assist you with the best solutions to your questions or difficulties in using the InEvent platform on a daily basis.
Official channels

Live chat
All InEvent customers have access to our business chat during local business hours. A real person will reply to your message in less than 60 seconds to help your request.
How do I contact InEvent via chat?
To contact the support team, simply click on the Chat icon in the bottom right corner: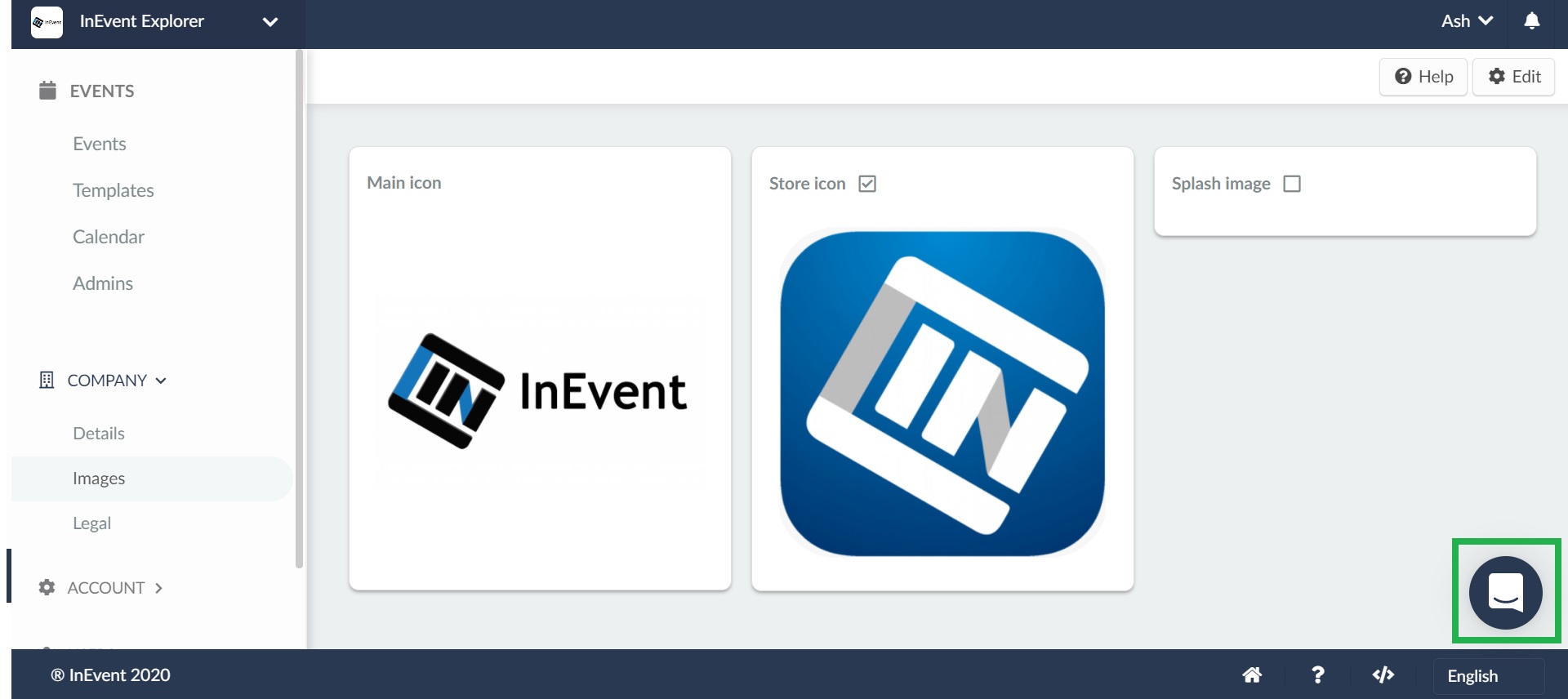 Now simply click on Send us a message and enter your questions or difficulties and the support team will provide you with the best support possible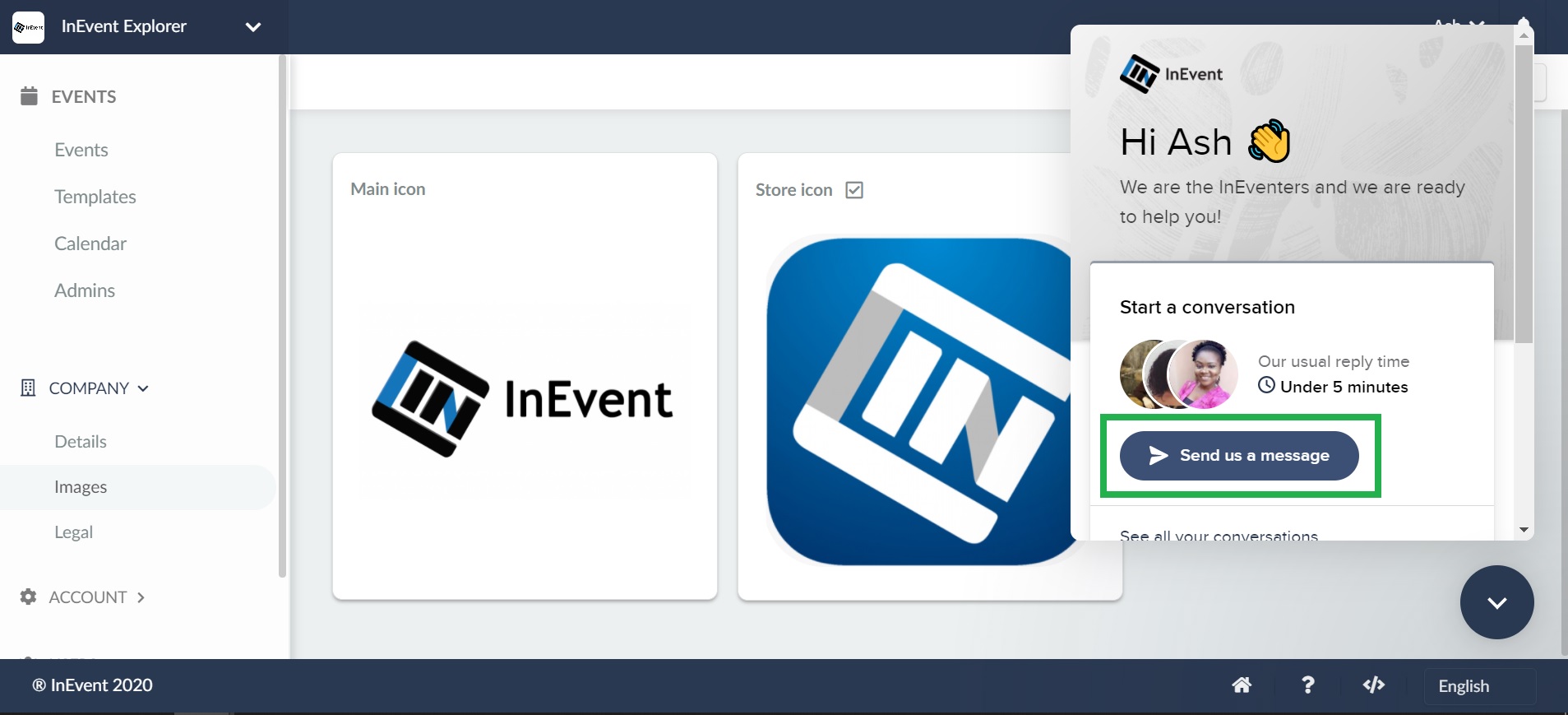 In-app chat support (only for iOS devices)
You can also reach out to us on chat using your phone. To do so, make sure you are logged in the app using your administrator profile. Once you click Menu, you will see the Get support tab. Click on this tab and you'll be able to chat with us.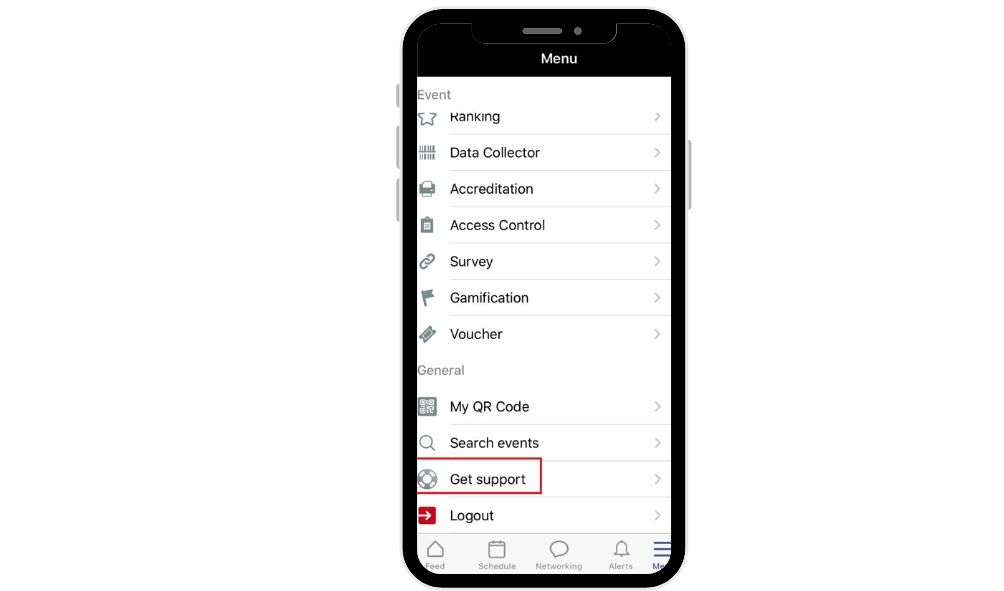 Email support
Email support is also available for all customers. Enterprise accounts have a 3 business hours industry SLA guarantee. Your answers will be available directly to you, where you will receive detailed and thoughtful answers based on your requirements.
How can I contact InEvent via email?
To contact our team via email through the platform, follow the steps below:
In the upper right side we have a menu where the user name is displayed (clicking on it will bring up other options), as shown below: Click on the Support email option.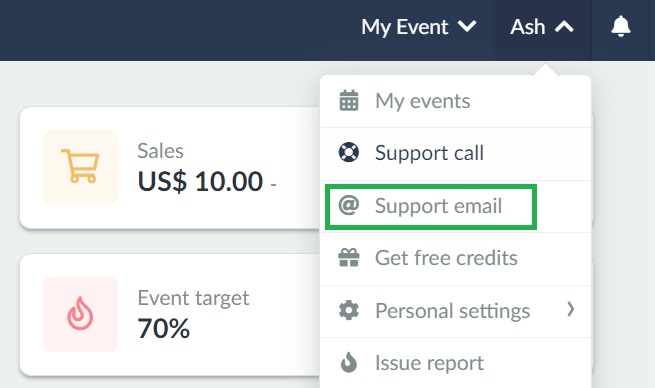 Another option is to send an email directly to the official address: support@inevent.com
Video call sessions
Video call sessions can also be booked using your internal customer dashboard to request training sessions. Standard phone numbers or any compatible video conferencing software can be used for these calls.
All our support is personalized, agile and efficient, so your team will be fully supported when using our software from start to end.
How can I schedule a support call?
You can access support call and schedule calls with our Customer Success Specialists in our platform.
As soon as you click on Support Calls you can select the Customer Success responsible and select the time best works for you and your team.
Please follow the Step-by-Step:
In the upper right side, you click on your name and there will be an option for support calls.
You must click on Support Calls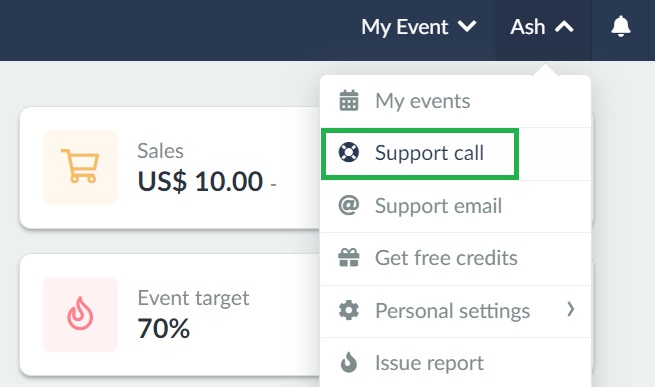 As soon as you click on Support Call, it will take you to a new screen. This screen details the times in which the Customer Success Specialist are available for each day.
You can select the time you wish to book a call. You can select a time slot of thirty minutes or a three hour call.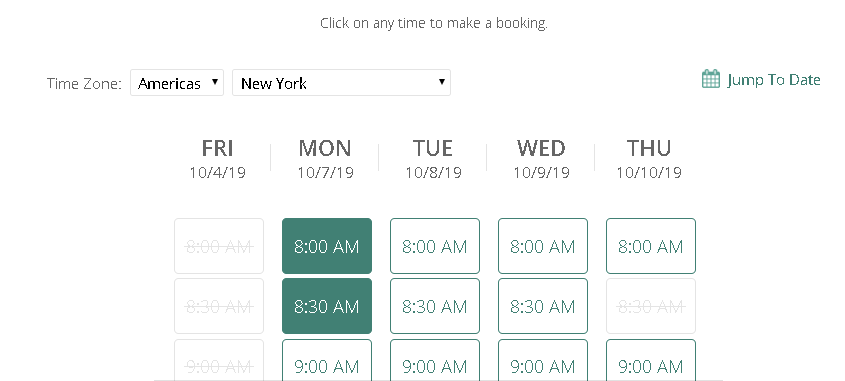 As soon as you select the time, you will be redirected to a screen to fill out your name, email and notes. There is also the option to choose between your preference of Vídeo or Telephone and choose your Language.
If you have chosen to receive a video call, please be aware of video call service limitations. Zoom calls can have a maximum of 100 participants, including your Customer Success Specialist.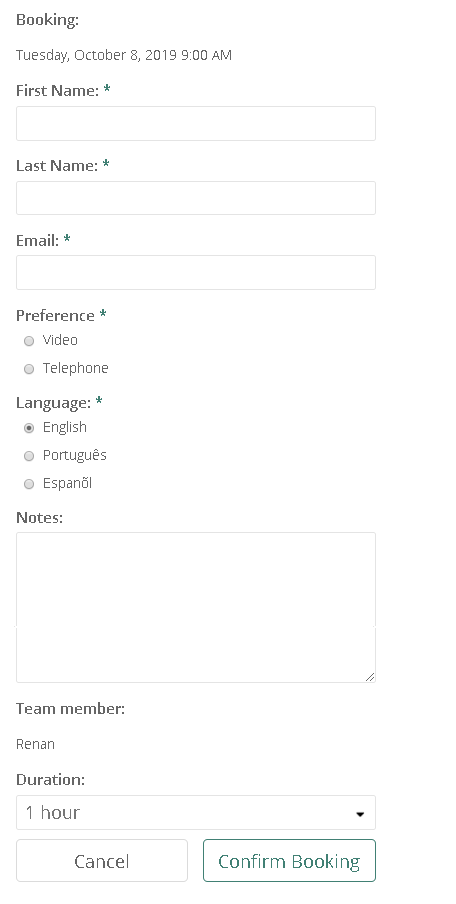 And finally, we have the possibility to select the duration of the call.
After filling in the fields, click the Confirm Booking button.

The process is concluded. The schedule has been confirmed and you will receive a confirmation email, and so will your Customer Success Specialist. You will receive the message to add to your email calendar.
How many support hours can I book?
Customer requirements are taken in account when creating the personalized support plan at the InEvent platform. Chat and email support is unlimited.
Can I schedule calls when on the free trial?
Yes, you can book support calls while on the free trial. You'll have a limitation of up to 3 hours per week.
In-person training
Click here to book a call with our sales team and discover pricing for in-person training.
Partners
InEvent works with strong, skillful and certified partners to provide additional support models not covered above. Click here to check our partner center. You will be able to contact and procure partner services directly.
---
---