Custom Email
Configure the custom email that will be the standard for your event. This way, all the digital communication sent through the InEvent system will arrive at the attendees and invitees with the sender of your choice.
How do I enable the custom email tool?
To enable the custom email tool, click on Settings > Tools > Edit > scroll down until you see the Start section > enable White Label > press End to save the changes.

How do I configure the custom email?
Click on: Event > Details > Edit > Custom Email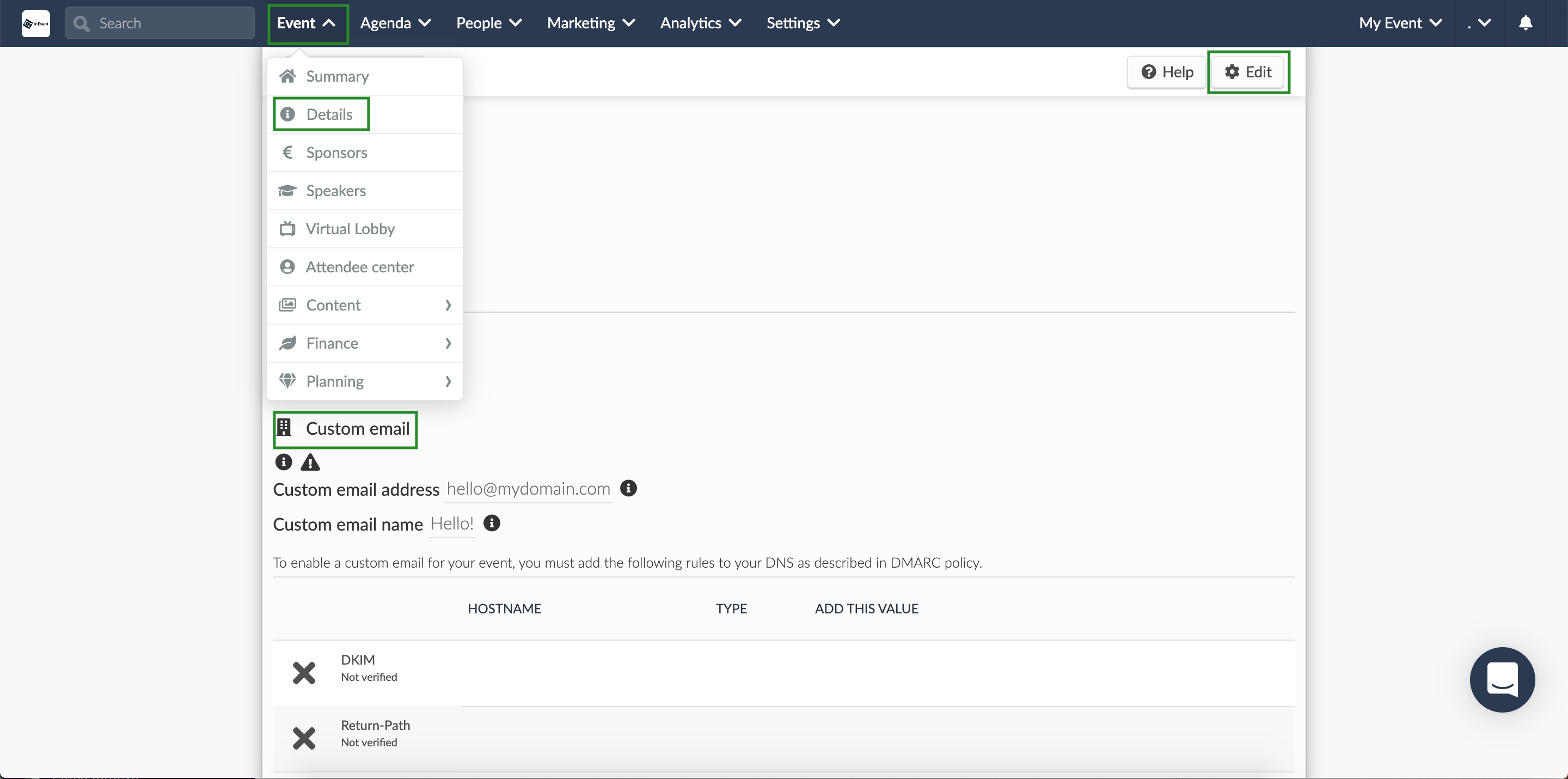 After you add an email, you will need to press End to save the changes and refresh the page.
How to copy the technical parameters to your email's DNS
Setting up a DomainKeys Identified Mail (DKIM) helps protect your domain against spoofing and helps prevent your outgoing messages from being marked as spam. Spoofing is a type of email attack that forges the From address of an email message.
A spoofed message appears to be from the impersonated organization or domain. DKIM detects when a message has been modified and when unauthorized changes are made to the message From: address.

Without a DKIM setup, messages sent from your organization or domain are more likely to be marked as spam by receiving mail servers.
You will see the DKIM and Return-Path parameters that must be configured in your DNS with the help of your institution's IT staff. Note that below each one is written Not verified and next to the email there will be a pending sync symbol, which means that it hasn't been configured yet.
To carry out the configuration, just copy and paste the exact values ​​based on the type of programming requested.

DKIM: define the Txt type and copy/paste the exact value that is on the platform
Return-Path: define the CNAME type and copy/paste the exact value that is on the platform
Return-Path and DKIM
Click here to learn how to add a custom return-path.
Click here for further information on resources for adding DKIM and Return-Path records to DNS for common hosts and DNS providers.
Will I be notified once I finish the steps presented above?
When you finish the steps presented above, you will receive an e-mail from the Postmark server in the sender's email that was inserted into the platform. The email will ask you to authorize the configuration between DNS (systems).
The server's email address is: support@postmarkapp.com. A sample of the email text is shown below: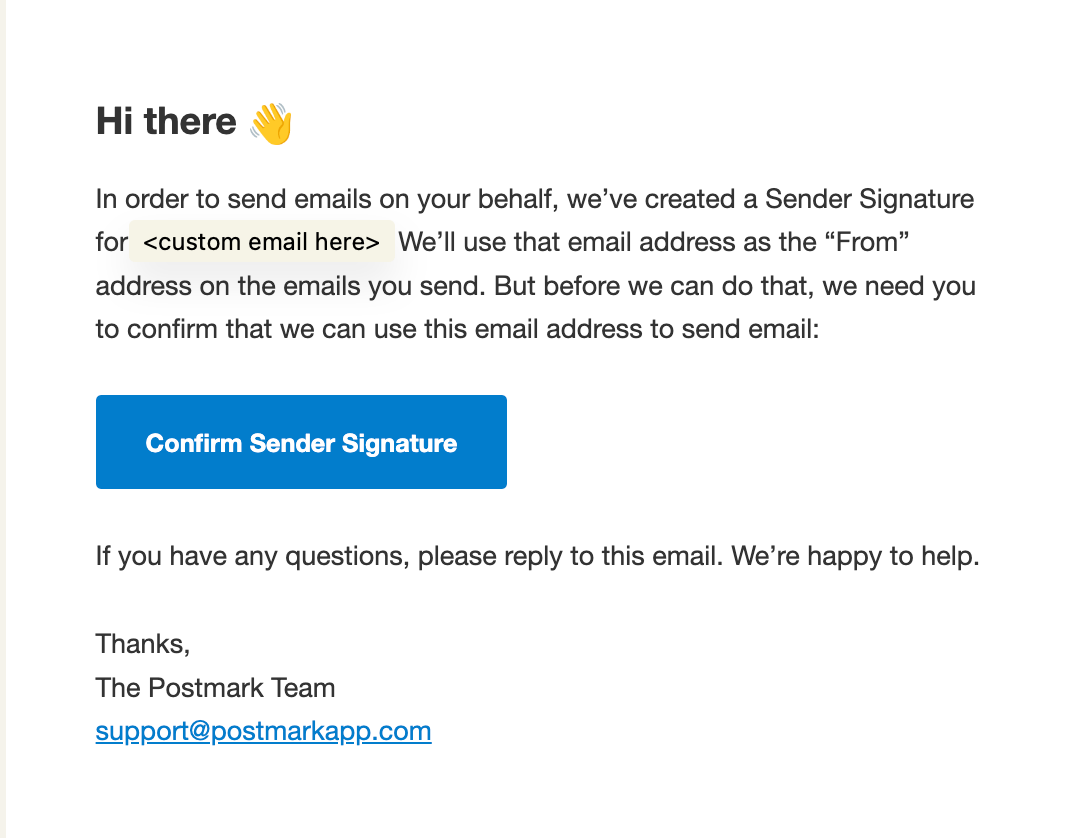 How will I know if the configuration is complete?
After confirming the sender's signature, the platform will show the checkmark next to the e-mail, indicating the completion of the process.

---
---