Custom Email
Configure the custom email that will be the standard for your event. This way, all the digital communication sent through the InEvent system will arrive at the attendees and invitees with the sender of your choice.
How do I enable the custom email tool?
To enable the custom email tool, click on Settings > Tools > Edit > scroll down until you see the Start section > enable White Label > press End to save the changes.

How do I configure the custom email?
Click on: Event > Details > Edit > Custom Email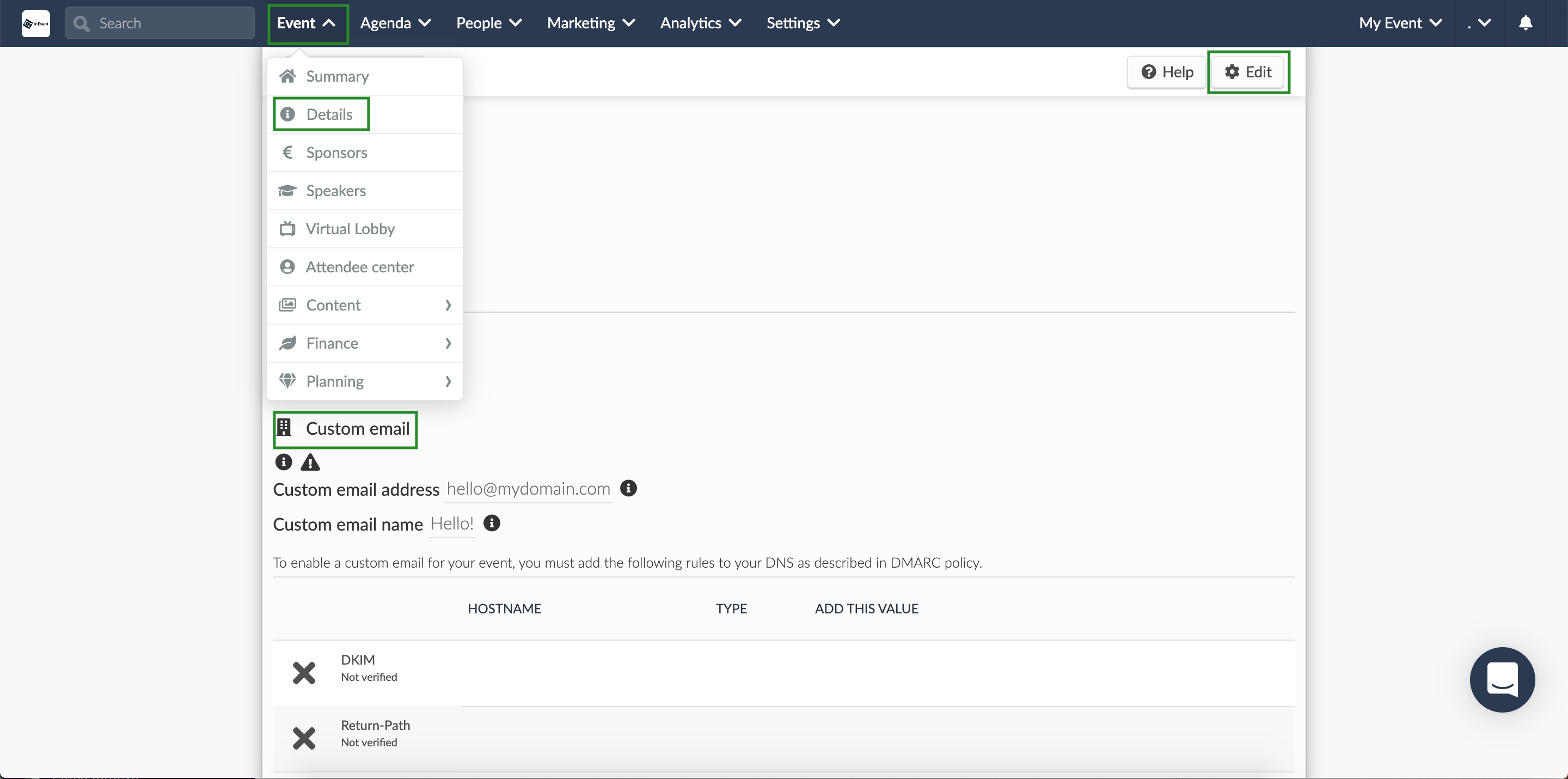 After you add an email, you will need to click on the information button to fill in the DKIM and Return-Path Information, you may need to refresh the page for these values to populate after entering your custom email address.
Your IT team will be able to assist you.
InEvent utilizes Postmark for mailing services.
Click here to see all the step-by-step on how to configure your DKIM and Return Path.
As soon as it syncs, it will change status to verified.
---
---