Integration with Stripe
The integration with Stripe will allow you to charge your attendees for tickets. Your attendees will be able to purchase tickets via the registration form, website, or my account page.
You will need a developer site account from Stripe and open an application to get your
Publishable
and
Secret key
information for integration with the platform. To get to know more about this process or how to configure a developer site account,
click here
.
How do I link the account from Stripe with InEvent?
Company level
To link your Stripe account at the Company level, go to Integrations > Stripe. Next, enter your Publishable Key and Secret Key into the designated fields.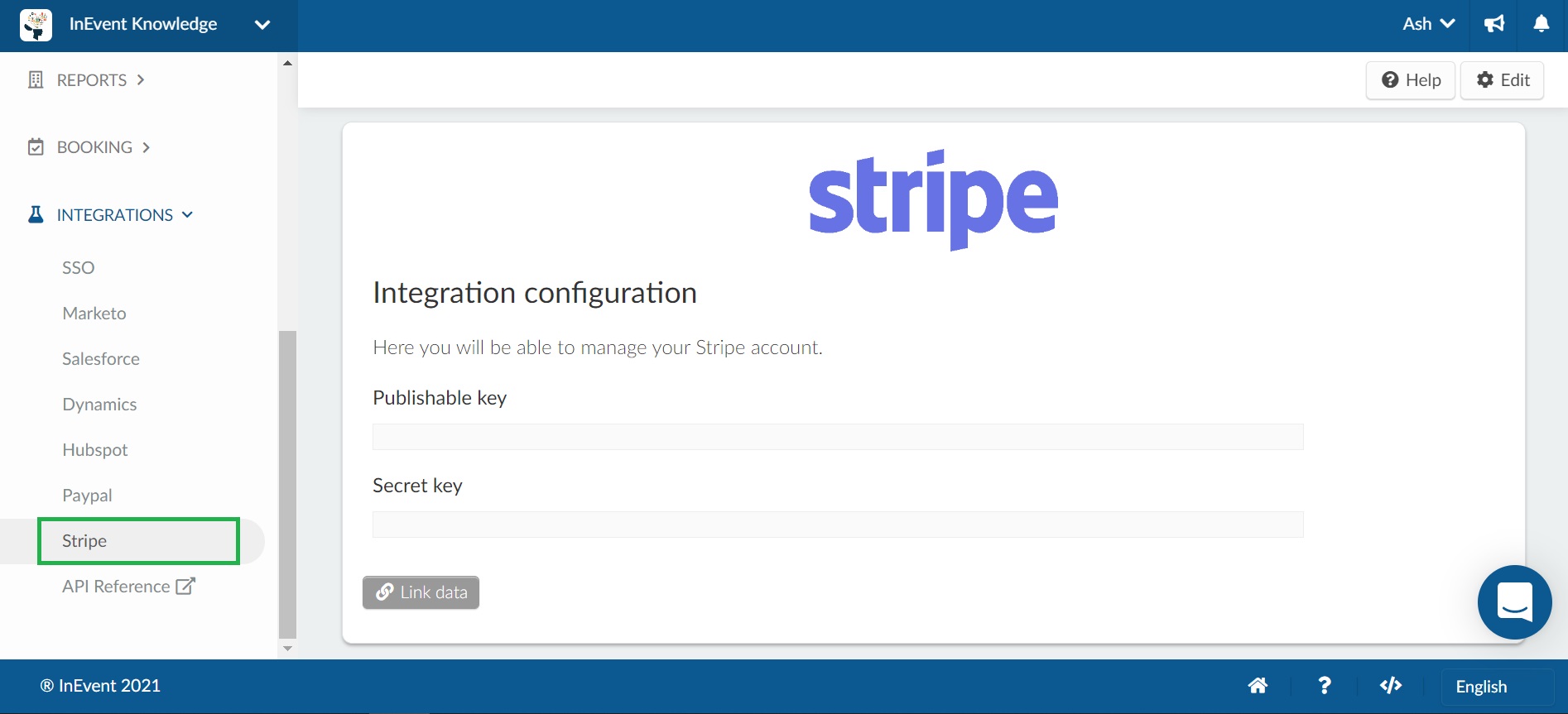 With the Stripe integration, you can have a flat tax percentage. Add a value-added tax (VAT) by defining the Tax Label and associating it with a specific Tax rate %.

The fields displayed in the image above are just a visual add-on. To actually include the Tax, you must also add it to the
Dashboard from Stripe
. 
Once you have entered the desired information, the account from Stripe will now be linked with the InEvent platform and you can start selling tickets for your event.
To learn how to create tickets for your event, click here.
If you wish to have a Sandbox account, there are two options: you can either create a new trial account to test your registrations or have a permanent paid sandbox that you can use for a year. If you would like to go with the second option, please contact your sales rep.
Event level
To link the account from Stripe at the Event level, choose an event then go to Settings > Integrations > Stripe.

This action will take you to the Company Level, where you will be able to enter your Publishable Key and Secret Key into the designated fields.
Where do I find the keys by Stripe?
Navigate to stripe.com and login, click on Developers > API Keys > and copy your Publishable and Secret key to the InEvent platform.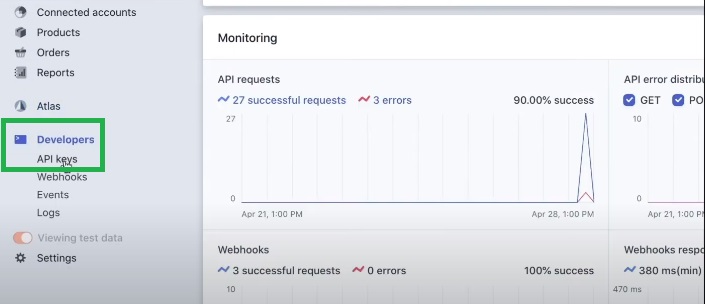 How do I test my integration before going live?
Testing the payment gateway will ensure that the integration is properly set up and ready to start receiving payment, and it can also give you a good idea of how the purchase process works.
Every account has separate keys for testing and for running live transactions. Click here to learn more about these two types of keys.
To make sure your integration is working as planned, there are two options:
Live mode: With the live keys entered into the platform, you can create a ticket that costs 1$ and complete the purchase with a real credit card.
Test mode: You can remove the production keys you have entered, add the testing keys to our platform and test the integration with one of the testing credit cards provided by Stripe. The credit cards that you can use as well as the step by step on how to test your integration before going live are listed in this article.
If you choose to test the integration using the Test mode, once the testing is done, remember to replace the testing keys with the live keys.
What currencies are supported by Stripe?
Multiple currencies are accepted by Stripe however these are dependent on the country you registered your account from Stripe in, to see the full list click here.
---
---