Virtual Lobby: How can I invite a viewer to speak on camera?
To invite a viewer to speak, the room host must find the speaker's name in the viewers list and select them, as below: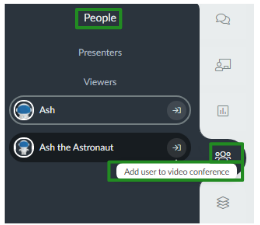 A pop-up window will appear so the host can confirm the request: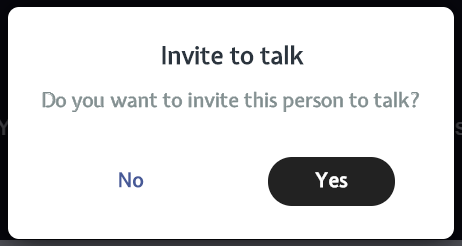 Accepting the invitation
A message with an invitation will appear on the viewer's screen: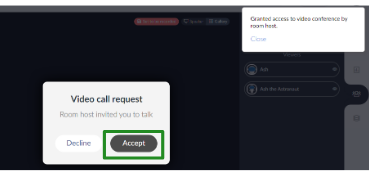 After accepting it, they can set up the microphone and camera to start the presentation.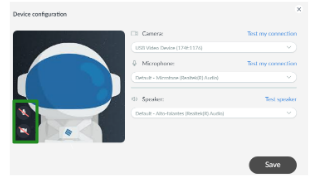 Speakers will already have mic and camera privileges once their speaker profile is created on
Event > Speakers,
and linked to their attendee profile on
People > Attendees
. They are also able to enter any activity to which they have been assigned to before its scheduled start time. For detailed information on how to do it,
click here
to check our article on Speakers.
---
---