Magic link: User guide for the attendees
Have you registered for a Virtual & Hybrid event or for an InEvent Webinar and are now wondering what to do next?
This article will help you understand what is the 'magic link' received by email, how to recover it in case it gets invalid and other alternatives to login.
What is the magic link?
The magic link is a unique link that invites you to join the Virtual Lobby/ Webinar Live Stream without having to go through the login page. Once you click on your magic link, you will be taken directly into the Virtual Lobby.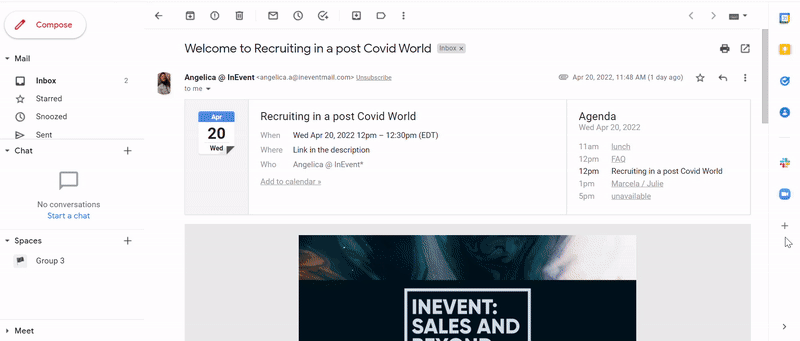 Can I share my magic link with other people?
The magic link is a unique, exclusive, and non-transferable link.
If the link is shared and someone else accesses the event, the first access will be disconnected.
I logged off from the Virtual Lobby and now I'm unable to access it again. How can I recover it?
Once you log off instead of just closing the tab from the Virtual Lobby, the unique link will become invalid and instead of being taken to the Virtual Lobby after pressing the unique link, you will be taken to this screen: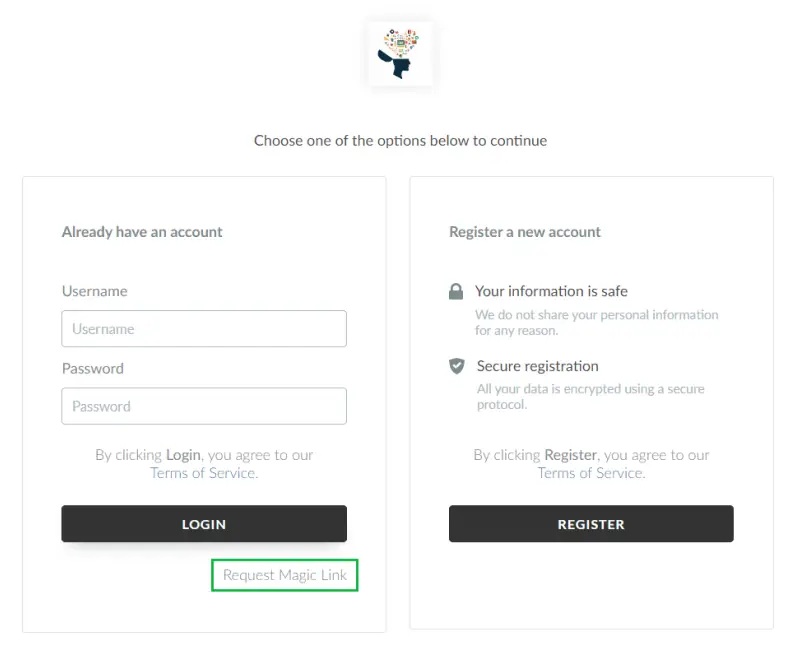 Press Request Magic Link and you will be redirected to a new screen as shown below.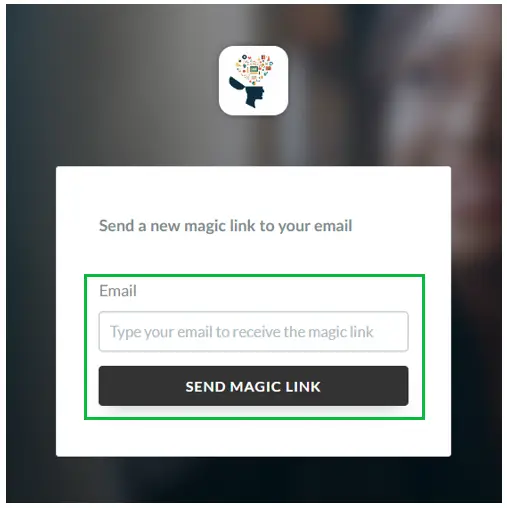 Now, all you need to do is type the same email address used for registration and press Send magic link for a new unique link.
The magic link will also become invalid if you change the username or password information. In case this happens, you will need to generate a new one as mentioned above.
Accessing via login and password
The event can also be accessed via App, you can use the username + password (same used during the registration) to get access to the event. This alternative can also be used using the browser via login page.
At the image below you find the access via App, enter the information required and press Login.
At the image displayed below, you find the login page for the browser, enter the information required and press Login.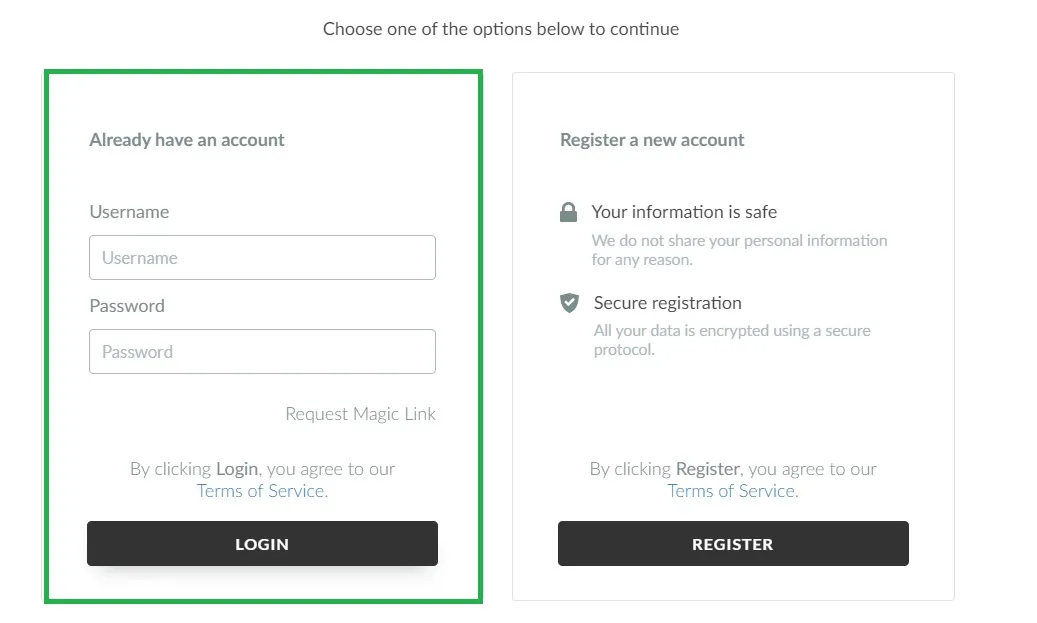 ---
---