Coupons - InEvent Webinars
Creating coupons can make your InEvent Webinar a lot more attractable to the audience, as everybody loves a discount when purchasing a ticket. The management and control of discount coupons are made in the Ticket Manager environment. On this page you will be able to:
Add event discount coupons
Define the number of coupons and discount the percentage of each
How do I register the Webinar discount coupons?
To add a discount coupon, go to Marketing > Tickets > Coupons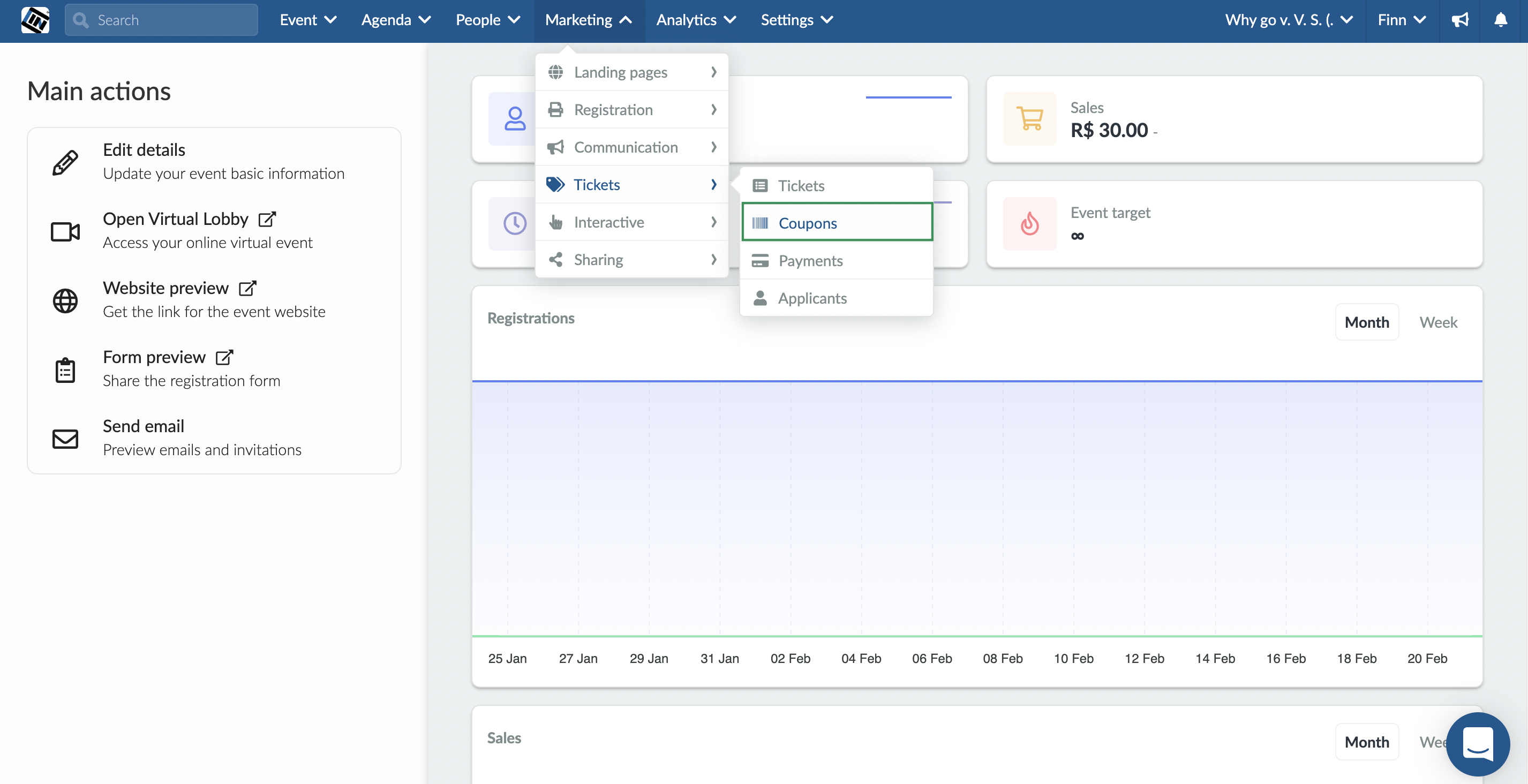 To add a coupon, click on + Add Coupon in the top left corner.
Then you can enter:
The coupon code
The coupon discount (discount percentage)
The amount of coupons
The limit usage for specific tickets
When complete, press the blue Create button.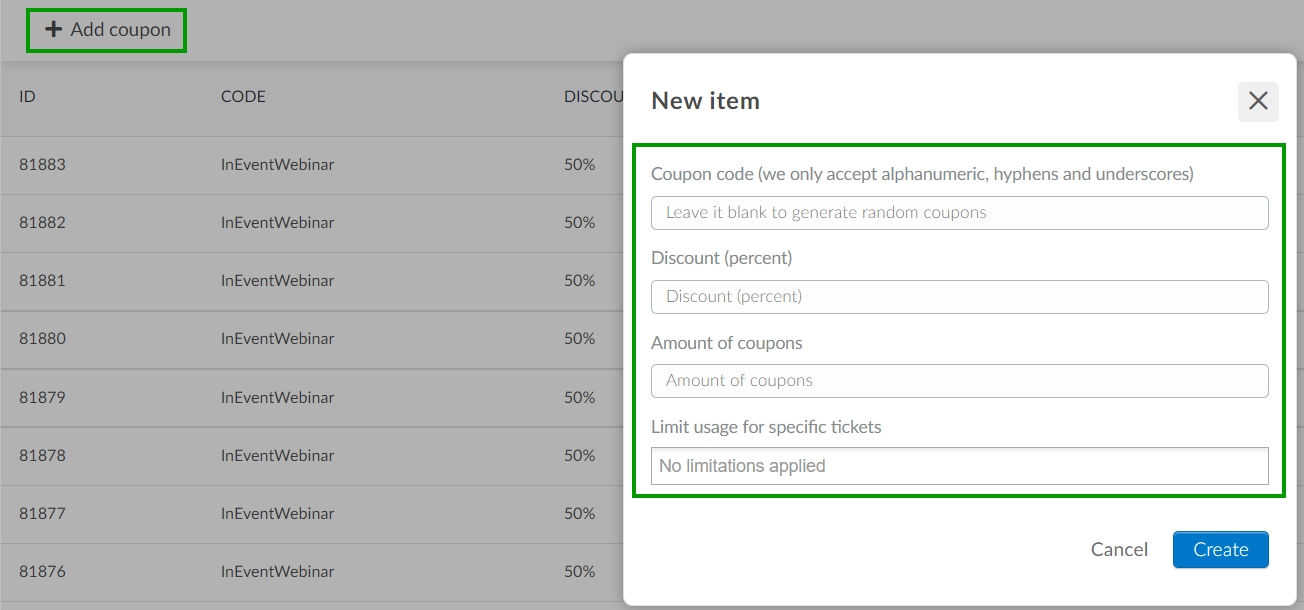 After that, your discount coupons will appear on the screen queued, according to the amount of coupons created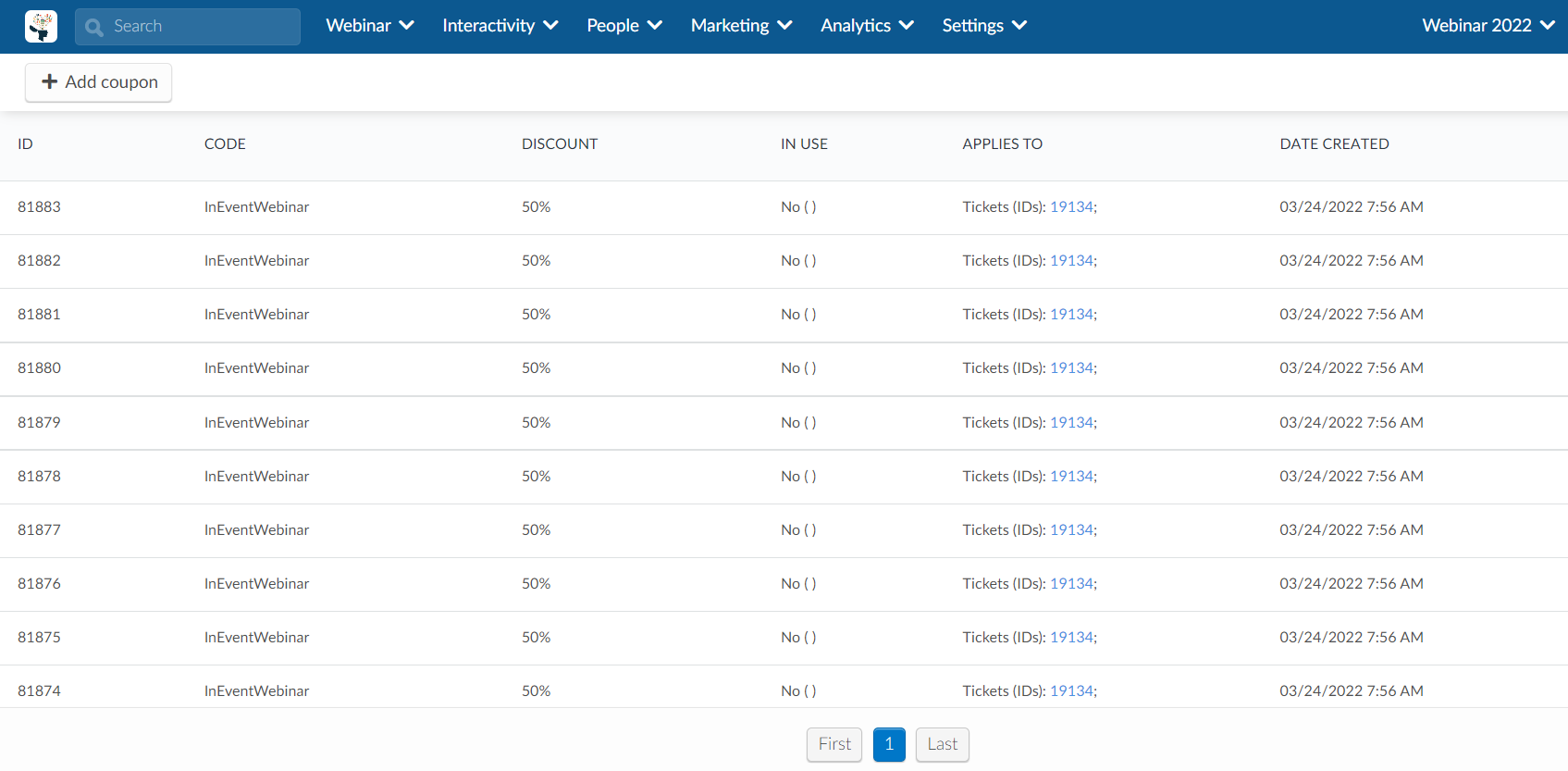 Coupons created on the InEvent platform cannot be accessed or tracked through browser add-ons or search engines.
How do I delete event discount coupons?
To delete a coupon, click the Edit button in the top right corner, select a coupon and press the orange X button on the far right side.
A warning box will appear asking 'Are you sure you want to remove the entire selection?'. Press the red Remove button.
Press End in the top right corner to finish.

How do I pull a report?
It's also possible to extract a spreadsheet with a report of all discount coupons registered to find out which coupons have already been used. To do this just click on the Edit button in the top right corner.
Then the Report button will appear in the top left corner. Click on Report and you will receive the spreadsheet by email.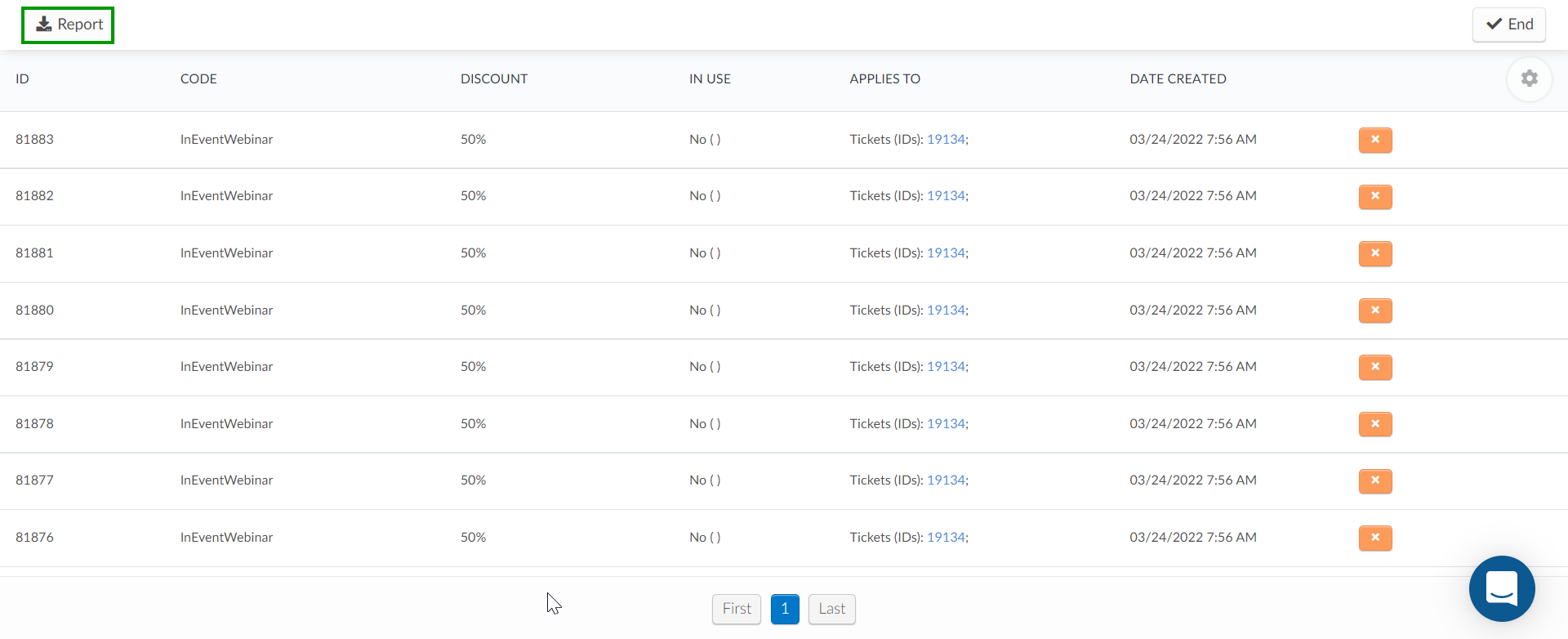 How do I create a ticket discount policy?
Create your discount policy by clicking Marketing > Tickets > Tickets.
Select the ticket that will have a different discount and click on the blue button and press Edit.
Choose the % discount and Number of tickets required for the discount to be valid.
Example: 10% off when purchasing 10 or more tickets
Finally, click on the + Add discount button.
---
---