GDPR - General Data Protection Regulation
Established by the European Union, the General Data Protection Regulation is a law that aims to give access and control to individuals over their personal data. It unifies other regulations for international business.
Learn more about GDPR
here
.
What does GDPR imply to companies outside the European Union?
There are several ways for companies to follow the regulation. All companies that are collecting, storing, or processing data of EU citizens are required to follow the standard.
How does this apply to InEvent?
InEvent is an event technology company. Through the use of our application and platform, InEvent records and stores large amounts of personal data. Thus, we are subject to the regulations of the GDPR.
Does InEvent comply with the GDPR standards?

Yes, we do comply with all standards. InEvent constantly upgrades the platform's security level in order to manage data storage and ensure the company meets all data protection regulations.
At InEvent, we are constantly working towards the reality of responsibly controlling mass data, towards the structural compliance of data protection and privacy. Along with this,  adopting a position of greater transparency and openness in our collection, use, and processing, of personal data.
Cookie consent pop-up
When visiting a website, cookies may be saved on your device. Cookies contain information about you and the website you visit, commonly used for tailoring browsing experiences. Cookies may also include personally identifiable information, which is protected under GDPR. Therefore, websites have to receive your consent before they collect cookies.
If you are located in Europe, you will get a cookie consent pop-up box when you access the following public pages for the first time:
Event Website
Registration Form
Purchase Form
Login Page
Virtual Lobby
You will see the pop-up box below: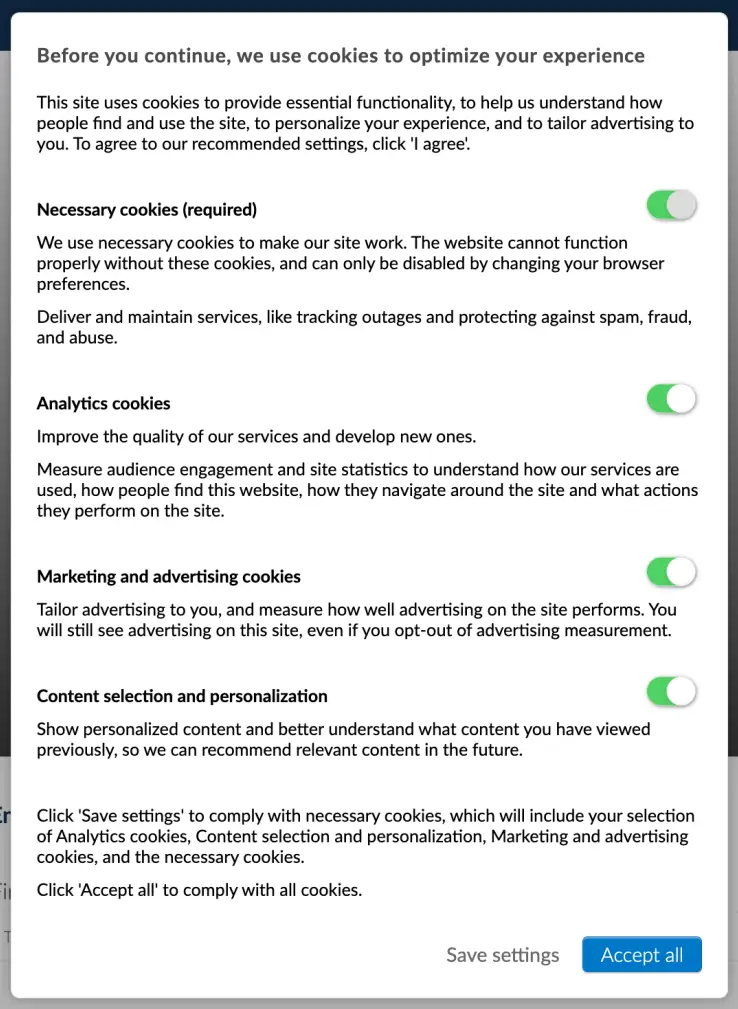 You can choose to provide Analytics cookies, Marketing and advertising cookies, and Content selection and personalization by pressing the cookie setting toggles within the pop-up box.
Necessary cookies (required) are essential to the functionality of our website, and therefore cannot be disabled from within the pop-up.
If you consent to provide all cookies, click Accept all on the bottom right part of the pop-up box. If you have made any changes to the cookie settings, click Save settings.
The pop-up will only show up once on the same device. Once you have clicked Accept all or Save settings, the pop-up will not appear again.
How can a user export their own data?
For users to export their data, they should access their My Account page, look for the Export user data section and press Export.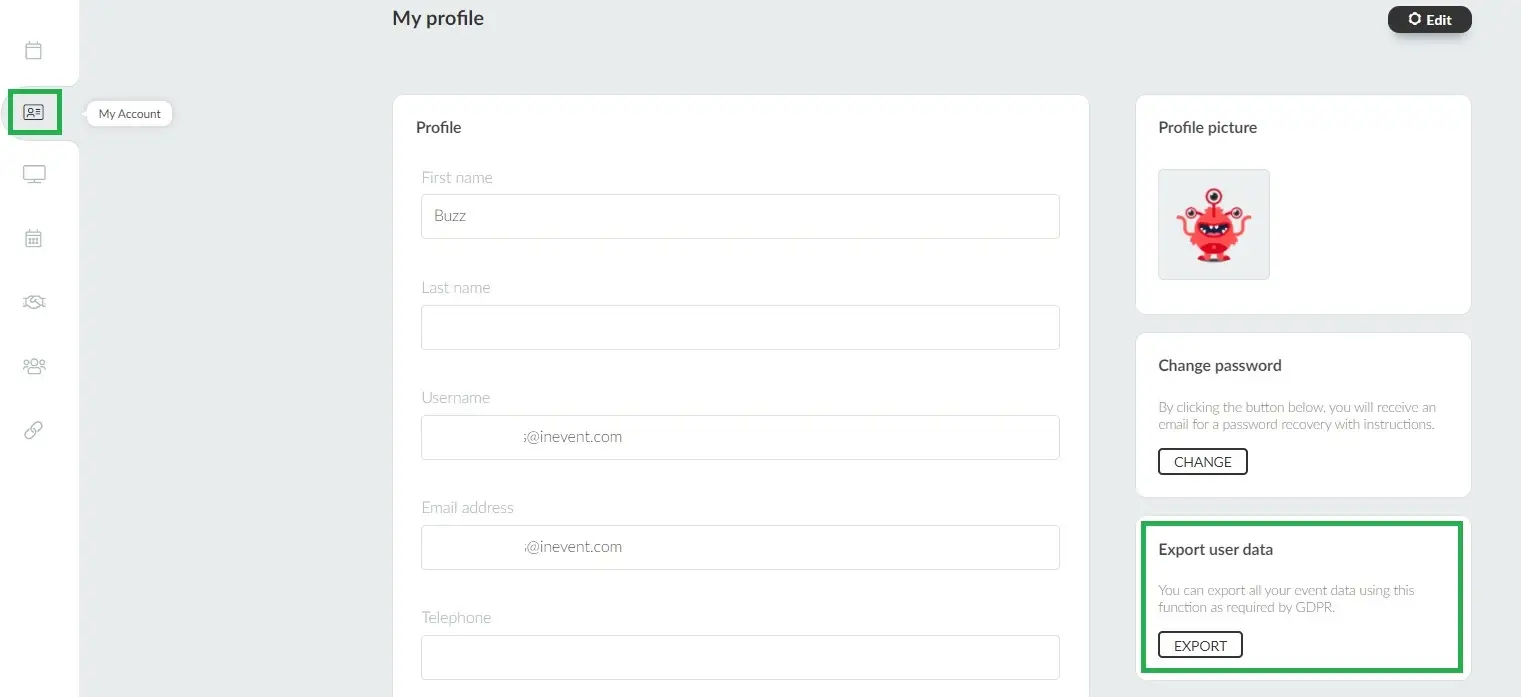 As soon as you click on Export you will receive an email with your data.

---
---