Flight Management
Organize the logistics and information of your travelers. Upload information and flight details of each attendee, indicating: Departure time, arrival time, airport of origin and destination, flight number and other details.
This feature is only available for the
Advanced
and
Full
plans. In order for this feature to be available for use, it must be enabled in
Event Tools
.

How can I add flight details to an attendee?
Manually insert flight details
To add flight information, click on: People > Flights > + Add Flight.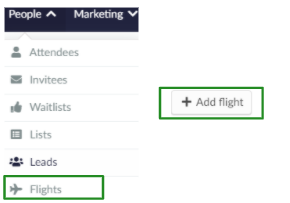 Mandatory fields are:
Person
Airline
Flight number
Gate
Seat
Ticket type
Issue date
Departure airport
Arrival airport
Departure date
Arrival date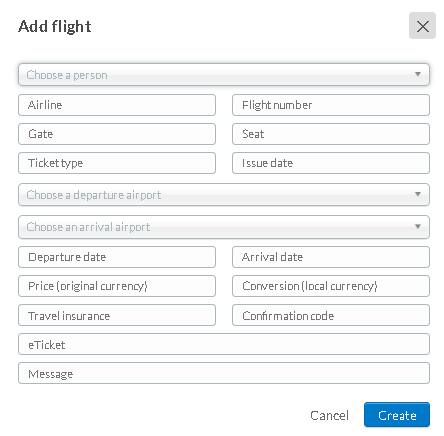 Insert bulk flights via spreadsheet
Click on Edit > Import > Download Demo File.

When the file downloads, enter the information requested, save the file and upload.  
Mandatory fields are:
Username
Email
Airport Begin
Airport End
Date Begin
Date End
Date Issue
Click on Import >  Green File Icon > Select your file > Import > End.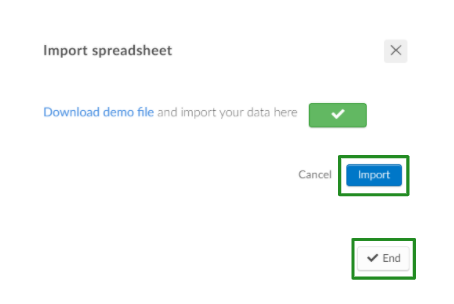 How do I edit  registered information ?
To edit information for flights already registered, select the user / flight you want, then click Edit.

Then in the window to the right, you can edit the information.
Press End to save the edition.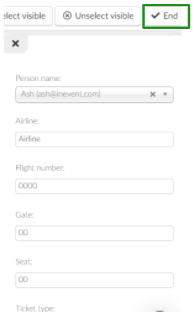 How do I remove registered information?
To remove an attendee's flight details, press Edit, click on the checkbox of the information you would like to delete and press Remove in the top right corner.

How do I update information already registered?
If you keep the same registered flight locations for the same user, you can update dates + times and additional information by uploading a new worksheet to the platform. But remember, you should always keep the user key the same. 
Example: If you have registered with the XYZ email, you must keep the same until the end of the project or perform the deletion and add the correct one again. If the user does not hit or exist, the platform does not assimilate information or create new users.
How do I view flight Information?
Flight information for each Attendee can be sent via email or viewed on a dedicated button on the App. 
E-mail: The organizer must go to People > Attendees, click on the attendee's name and then click on View Voucher. A new tab will open with the attendee's voucher. The organizer must download and send it to the Attendee. For more information, please read Attendee List  and  Digital Ticket Voucher .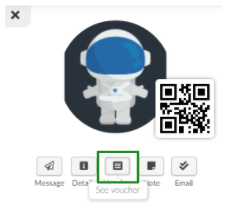 App:  In this option, the Attendee must log in to the application and press Menu, then press Voucher  to view the flight information.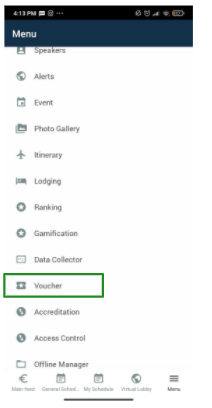 How do I add flight information to an email?
To add dynamic content to an email you can add the attendee's Digital Ticket Voucher which will include information such as: a unique QR code for the attendee, attendee's name and information, hospitality information (flights/rooms/shuttles), as well as acting as a ticket to go through access controls.
---
---