Itinerary with Personalized Messages
This feature helps organize the logistics (or any information) of attendees who will attend your event. It enables organizers to send attendees logistics and travel information (or any other type of specific information). Event Organizers can then upload information regarding attendees flights, hotel rooms and / or transfers onto the platform.
Additionally, the in-app tab named Itinerary explains the event instructions  for attendees, letting them know details of when and where to arrive for the event, lodging information, and their transfers. The organizer can upload this information using the attendee's spreadsheet in admin mode on the platform, additionally, organizers can include with the spreadsheet individualized information for each attendee.
How do I Insert unique information for each person?
There are two options of entering this information on the platform.
Individually
Sending information one by one, individually, through the InEvent platform.
To do this just click on People > Attendees, then click on the Edit button in the top right corner.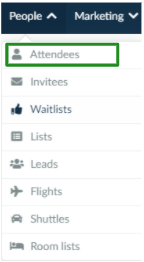 Click on the desired person and a window will open to the right side of the screen which displays the person's information.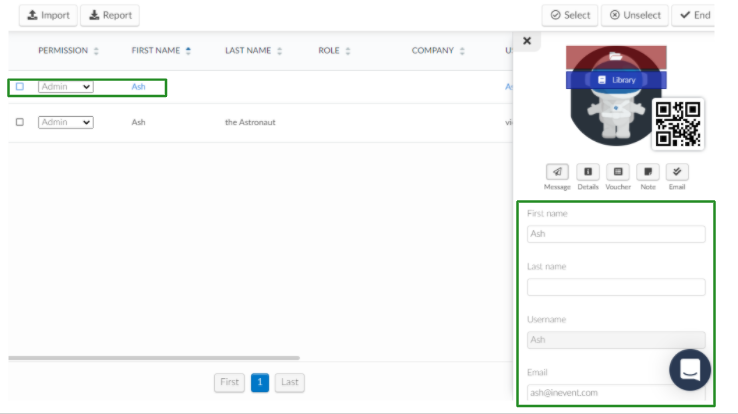 In the details window to the right, scroll down to Intro/Message/Itinerary
To send the message you just have to fill in the information regarding the  Itinerary/Logistics and then click on the End button in the top right corner to Save.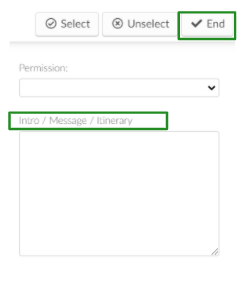 Insert in bulk through a spreadsheet.
Sending messages to everyone using an imported spreadsheet.
To do this, you will need to download the default file of attendees in   People > Attendees > Edit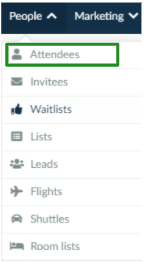 Then in the top left corner, press the Import button and click on Download demo file.

The default file is in an Excel spreadsheet that organizers must fill in and then import back onto the platform.  All entered information is updated automatically whenever you import in a new file with attendee information.
To send a message to all attendees, you just have to fill in the column that asks What exclusive message should this person receive? in the spreadsheet. 
Hint: copy-pasting or dragging down the cell can aid in replicating messages.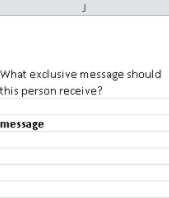 Once you have finished entering the information, you need to import the excel sheet back on to the platform, to do this click on the Import button and then press the green folder button, choose the excel file and then click on the blue Import button.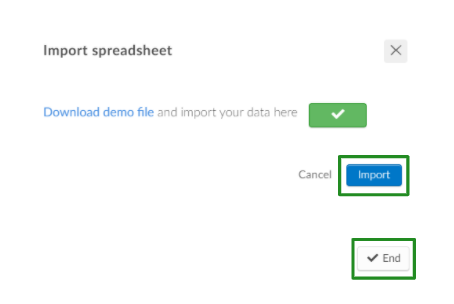 Once you have completed the import, a message box will show confirming the import of the excel sheet. Click End in the top right corner to finish editing.

How will the user view the itinerary in the app?
To view the Itinerary in the app, Press the Menu tab then in the Event field press on Itinerary. The user can then view the event Itinerary you sent for them. 
---
---