Giving InEvent access to your app stores
Once you have opened the stores on the Google Play Store and on the Apple Store, you should add the email store@inevent.com as an admin to your account.
How do I add an administrator to my Google Play Console?
To perform the procedure of adding an email as an administrator, follow these steps:
Visit the Google Play Console site.
In the side menu, click on Users and Permissions > Invite new users

A new screen will be displayed, where the customer should enter the e-mail we provide (store@inevent.com), and in the field of Permissions should select the option Admin (all permissions).Therefore, all permissions will be granted to the user (email)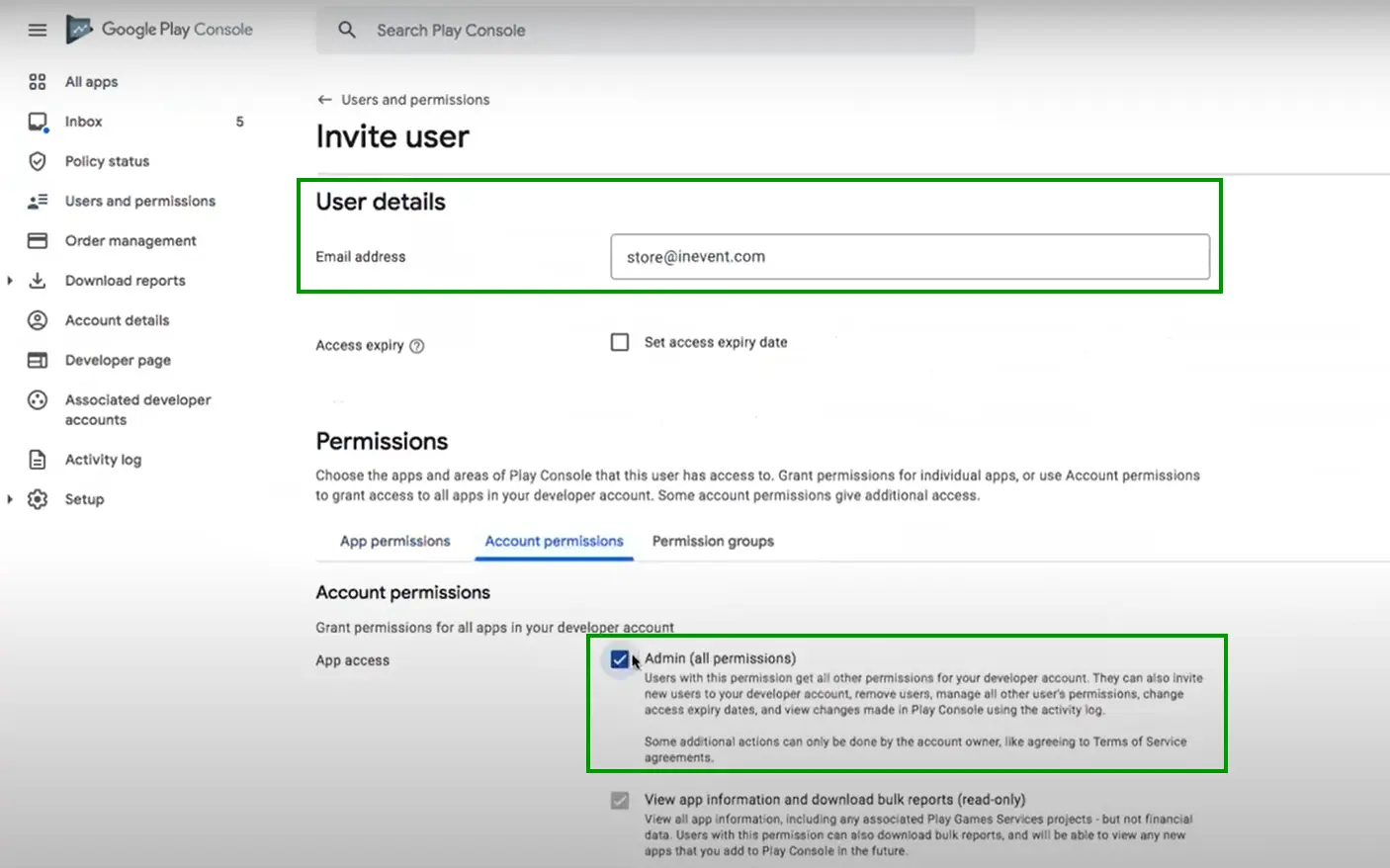 Finally, click on Send Invitation at the bottom of the page.

If you are not comfortable enough to perform these steps by yourself and need assistance, please contact our support team and we'll help you.

JSON KEY
A person who was added with an administrator function will not be able to generate the KEY API, after all only the Master Administrator (who opened the store) has this permission.
To learn how to generate the API Key and to add it to the platform, click here.
How do I add an administrator to my Apple Store?
In Apple's case we need to be added inside two panels:
Access the Apple Developer website: https://itunesconnect.apple.com/login
In the initial screen, we must click on the People option. And then click on Go to App Store Connect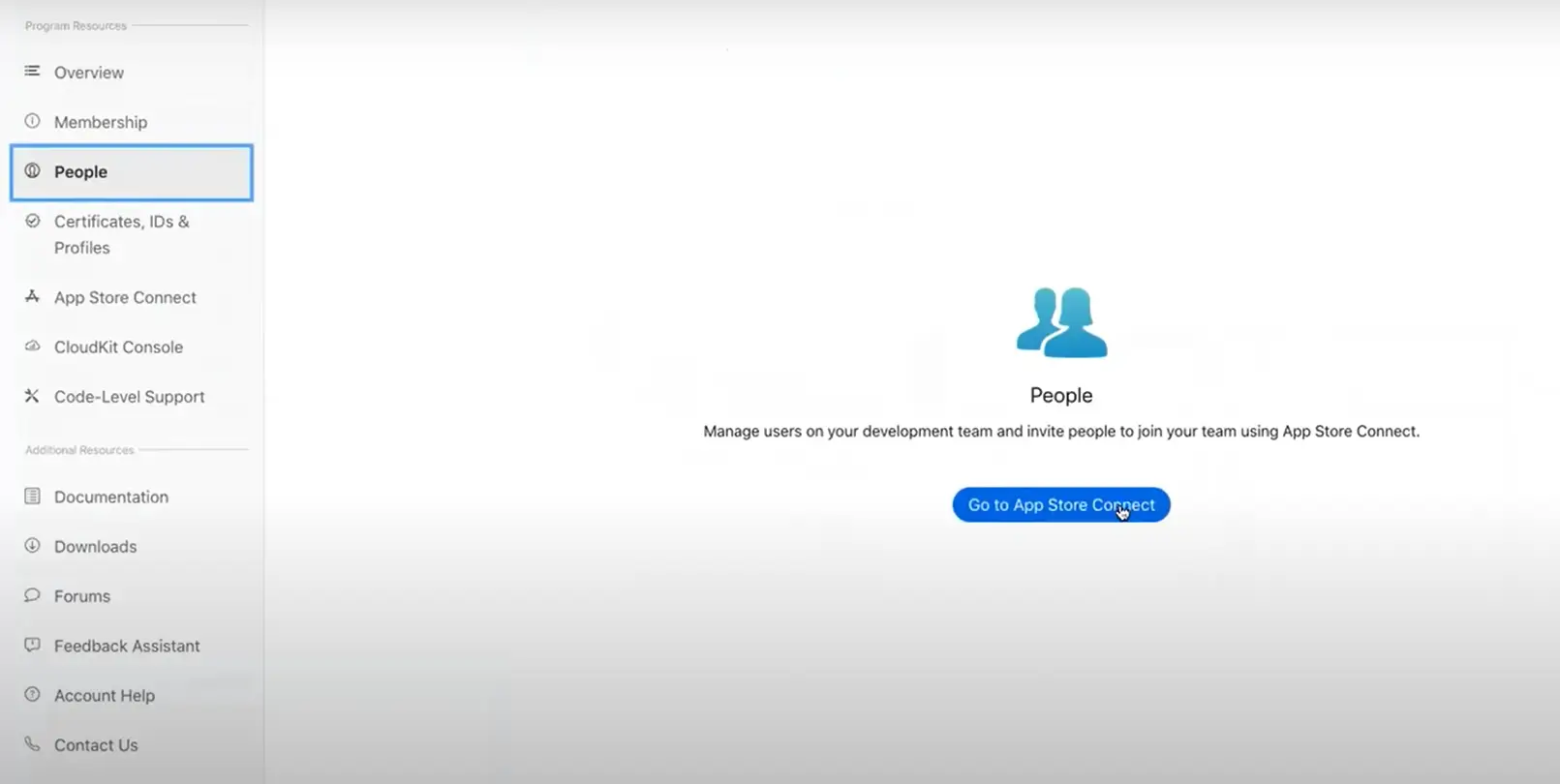 When accessing developer, if none of the options listed above (both in the side menu and on the home screen) are identified, we should check to see if there is an option called Join the Apple Developer Program. If this option is being displayed, the payment process for the store opening fee has not yet been finalized.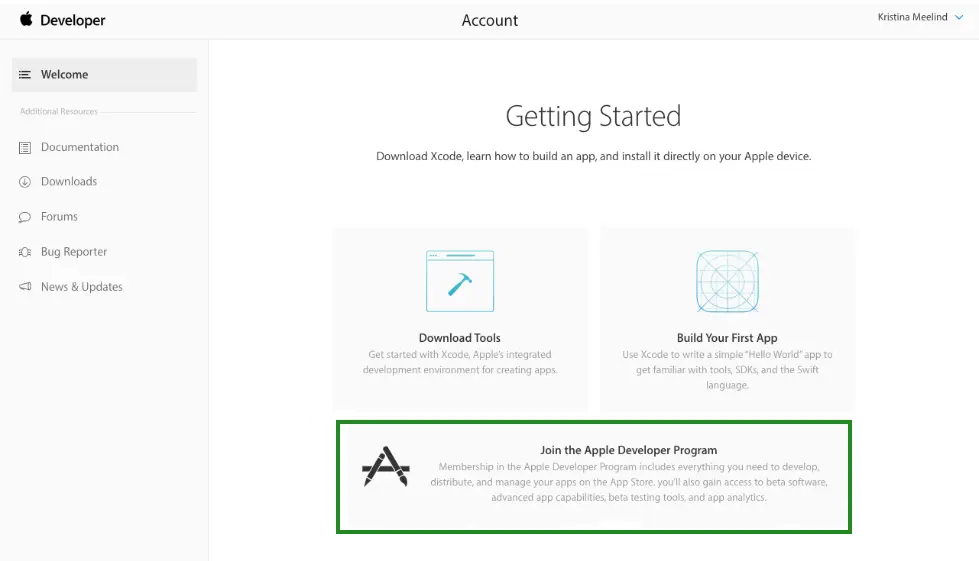 Once the Users and Access option is displayed, click on the + button and a new window will open so you can fill up the necessary information:
Email : store@inevent.com
Roles: Admin
Additional Resources: Access to Cloud Manager Developer ID certificate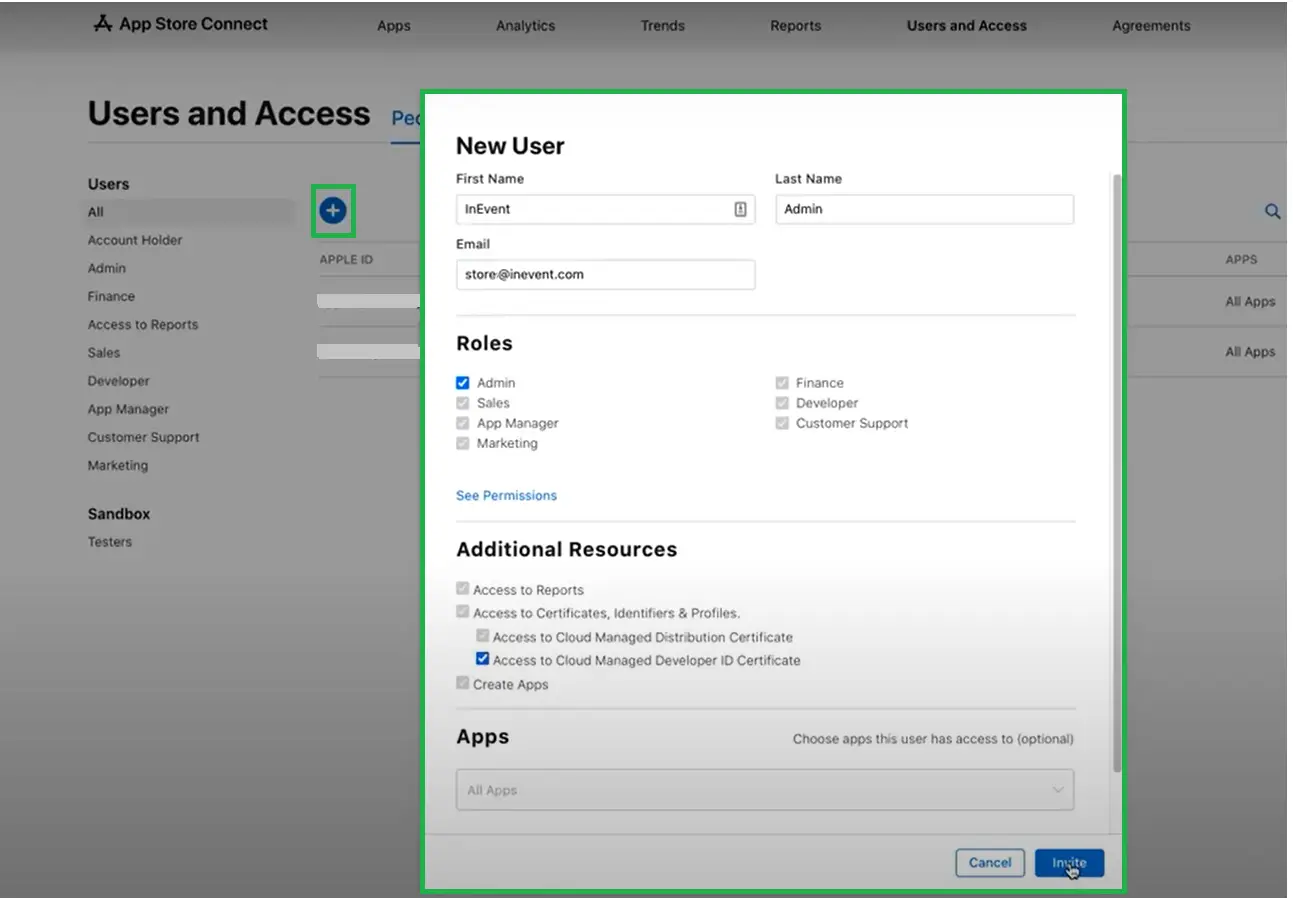 And finally, click the Invite button!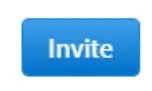 After this procedure it will be sent the invitation to the email that was added inside the store.
If you can not add the email as Administrator due to some data security privacy policy, the email can be added as a Member, however, it will be necessary to create the app within iTunes Connect and be sent the Certificate P12 to make the publication of the App in stores. To create the application in iTunes Connect just click on My App > Click on the + icon > New App You will need to provide the Bundle Identifier to the store owner as it should link the application to the package.
The certification process will now take 10 working days.
After adding users into application stores and sending your app to review, you should read this article to learn how to verify all points for app approval.
---
---