In-store app approval on the Apple Store
After the app has been submitted for review, you should verify if all points for the app approval have been followed.
Creating a public event for approval
For an app to be approved on the Apple Store, there must be an event created on the platform.
We understand privacy is important, but we advise you to have a visible event which allows registration via the application, thus developers can register and test the app structure for approval.
This event needs to have minimal amount of content so Apple can confirm this is a real working app.  
With this purpose, a demo event should be created. There should be information such as location, dates, an event cover etc. The word test should not appear anywhere on the event.
You need to create a published event and add content to the following sections:
Creating credentials for approval
For the app to be approved, it is necessary to create a participant login and password within your event and insert it on iTunes Connect.
To create the participant, click on People > Attendee > Add person.
Example:   
Name: Apple tester
Email: youremail@apple.com
Password: xxxxxxx
This is an example, please use a unique email and password.
To add the credentials to iTunes Connect, follow the steps below:
Log in to App Store Connect
Click My Apps
Select your app
Click on the app version on the left side of the screen
Scroll down to App Review Information
Select the Sign-in required box
Enter demo credentials in the User name and Password fields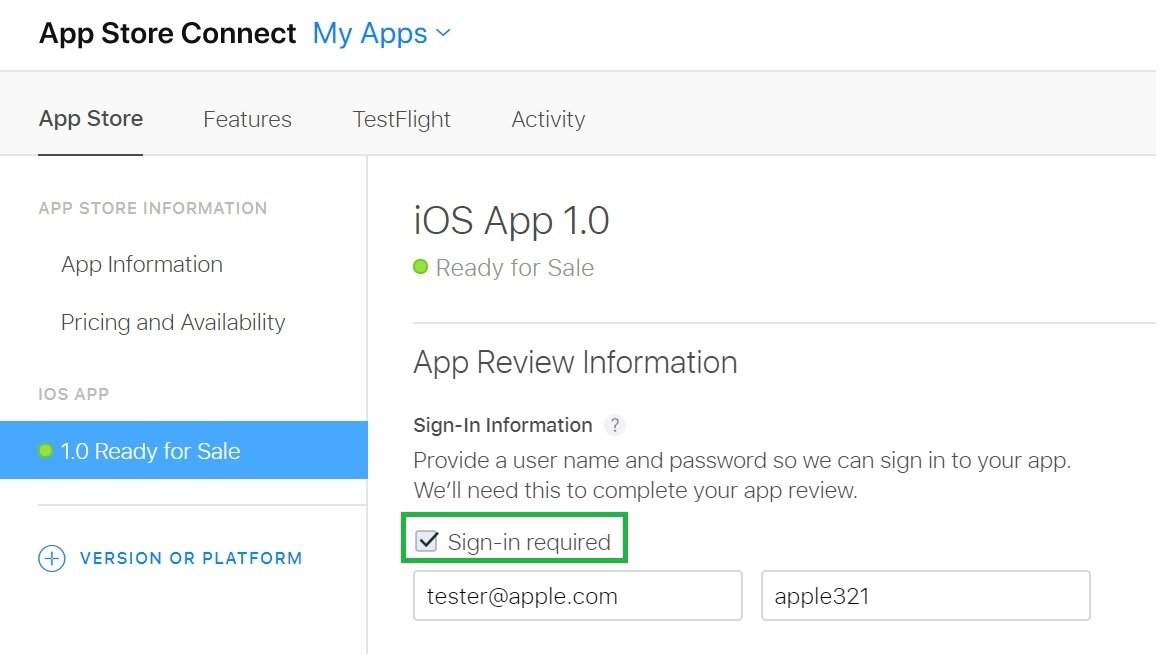 Once you've completed all changes, click the Save button at the top of the page.
Often the visual identity of the event is directly related to that of the contracting company. Since Apple and Google stores have strict rules regarding image usage, if you are part of an agency organizing the event in behalf of your client, make sure to get a Declaration of content rights with your clients' signatures.
---
---