Attendee Check-in Control
Search for every attendee, and know who is in the event.
You are able to search in your attendee list, and check them in manually for the event or for an activity.
How can I check in an attendee manually?
You click on: PEOPLE > ATTENDEE > EDIT > Select the Attendee you wish to check in, scroll right to the PRESENT column and check the box.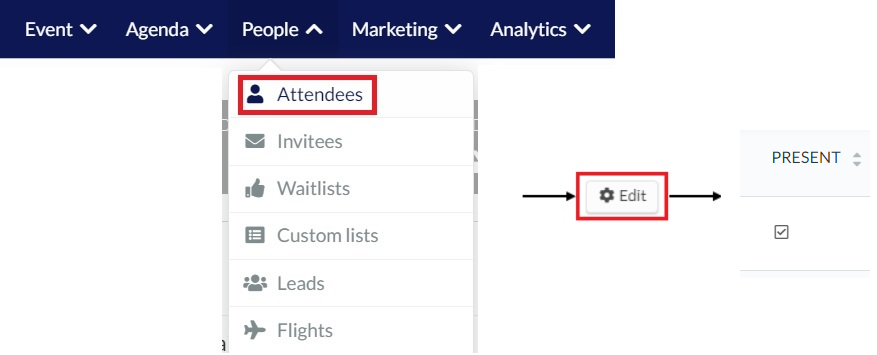 How to check in an attendee in an activity manually?
As you follow the steps above and as you select the attendee, on your left hand side you will see the activities and mark the attendee present.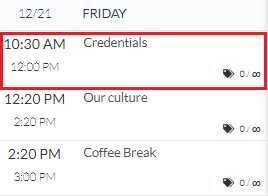 How can I check in an Attendee reading their QR Code?
If you enable and have access to the access control feature you will be able to read the attendee QR Code for the event or activity.

For more information, please read: Access Control

Track how many attendees have checked in in your event
In the the attendee list you are able to filter how many people have checked in manually or by their QR Codes.
Click on: Filter >  Select Filter > Add Filter

In the live dashboard it is also possible to follow the evolution of the attendees present. To do this, click Analytics> Live Dashboard.
The information will be centered on 2 frames: "live People" , which shows how many attendees there are at that moment in the event; and "All badges scanned" , that represent the levels of presence throughout the days of the event.


---
---