Custom Domain
 With a Custom Domain you can create a website through InEvent's platform onto another website of your preference. 
How to configurate the Custom Domain



To configurate the Custom Domain You need to click, on the company level (under the Company section) on DETAILS > EDIT > find the 'ALLOW NON-ENCRYPTED CONNECTIONS' option and TICK the checkbox. Choosing this option, you are linking the event`s official website to any other connection, encrypted or not, making it accessible to any domain.


After this process, go to EVENT, on the left menu bar, then select the event you want and click on: EVENT > CONFIGURATION > DETAILS. Then, click EDIT and Custom Domain. You will need to fill in the 'CNAME', with the address of the official event website with our domain: 'pages.inevent.us'.
Note: You should also configure your domain's DNS for this CNAME. If you have questions, contact our Customer Success team.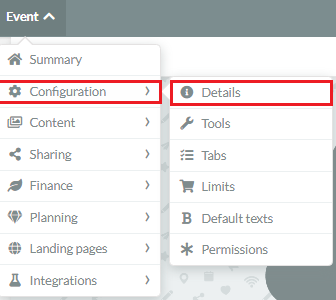 Every time you access the event's website through the InEvent platform, you will see that the URL will be the same as the official website that has been linked.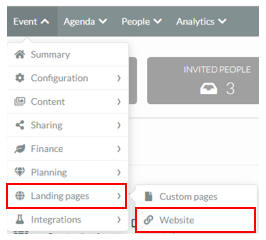 What happens if I do not have an encrypted site?
A: Please contact InEvent's Customer Success Team to further discuss this question.
---
How Did We Do?
---