Event Directory
This function is used as a private and secure website for employees to sign up for events.

This enables access to the internal intranet view of all available events, facilitating navigation, access to employees and collaborators, human resources management and end of marketing. You can additionally track logs and page hits, highlight events, place specific descriptions, and manage with your own domain.

How do I enable the directory for my event?
To enable the directory, under the Configuration column in the company level, click in Account > Tools then towards the top right corner of the platform press the Edit button. Scroll down and in the Event registration column tick the Directory check box, as shown in the image below:
Click the End button in the top right corner when you have finished.

How do I set up the directory?
Once activated, a new tab named Directory will be available in the menu under the Account column.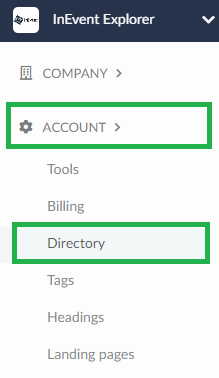 By clicking Directory you will be able to see all events from your company.

Layout
Once inside the Directory you can change the template. You can choose from 21 templates.
Click on Switch Template towards the top right corner of the screen.

You can now browse and click a template to choose.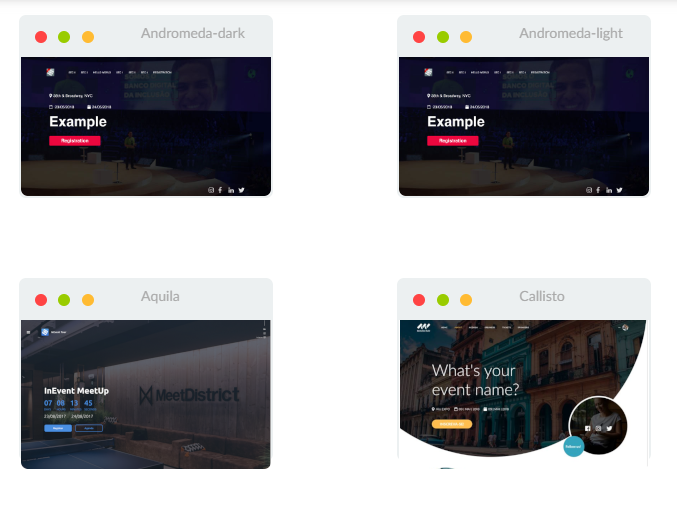 Add Sections
Click on the blue arrow (pull out) icon, on the left side by the scroll bar, highlighted below:

This will open a menu where you can add sections, rename sections, choose a cover image and change the color of the directory using hex codes.
To make your events visible on the directory, you need to add the Events section.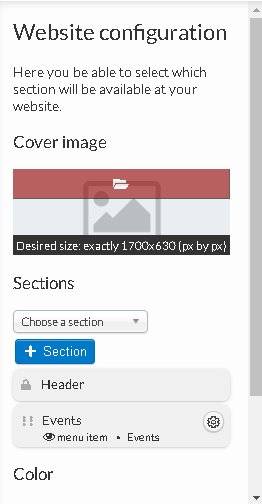 Click on Edit in the top right corner to begin configuring.

To view more info on configuration, Click here
How to list new events in the directory
For events to appear in the directory, they must be public and visible. Also, the dates of the events must not have started.
Find out how to configure these settings here - Event Details
---
---