Events Directory
The directory gathers information of all available events, facilitating navigation and access to the attendees. You can additionally check page hits, highlight events, and customize the website domain.
How do I enable the directory for my event?
To enable the directory, access the company tools by clicking Account > Tools, then towards the top right corner of the platform press the Edit button. Scroll down and in the Registration section tick the Directory check box, as shown in the image below:

Click the End button in the top right corner to save the changes.
How do I set up the directory?
Once activated, a new tab named Directory will be available in the menu under the Account section.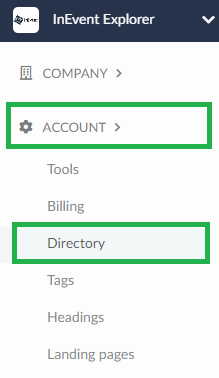 By clicking Directory you will be able to see all events from your company.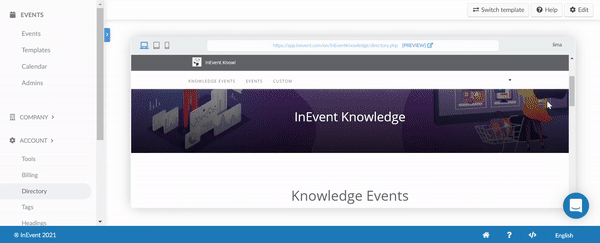 Layout
Once inside the directory, you can change its template. Click on Switch Template towards the top right corner of the screen to choose from the available templates.

You can now browse and select the template you wish to use.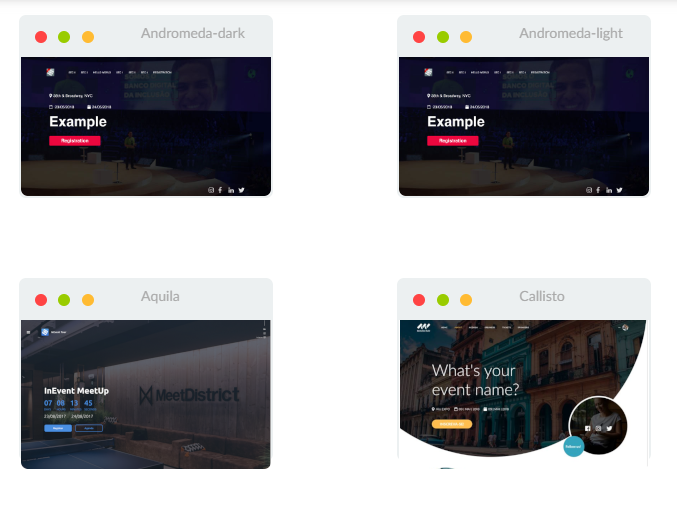 Website configuration
To add customize the directory, click on the blue arrow (pull out) icon, on the left side by the scroll bar, highlighted below:

This will open a menu so you can upload a cover image, add sections, and change the color of the directory.
Click on Edit in the top right corner to begin configuring.

Cover image
You can define your website header by uploading a cover image. To do so, click on the red folder icon to upload an image.
The desired size of the cover image is 1700x630 px by px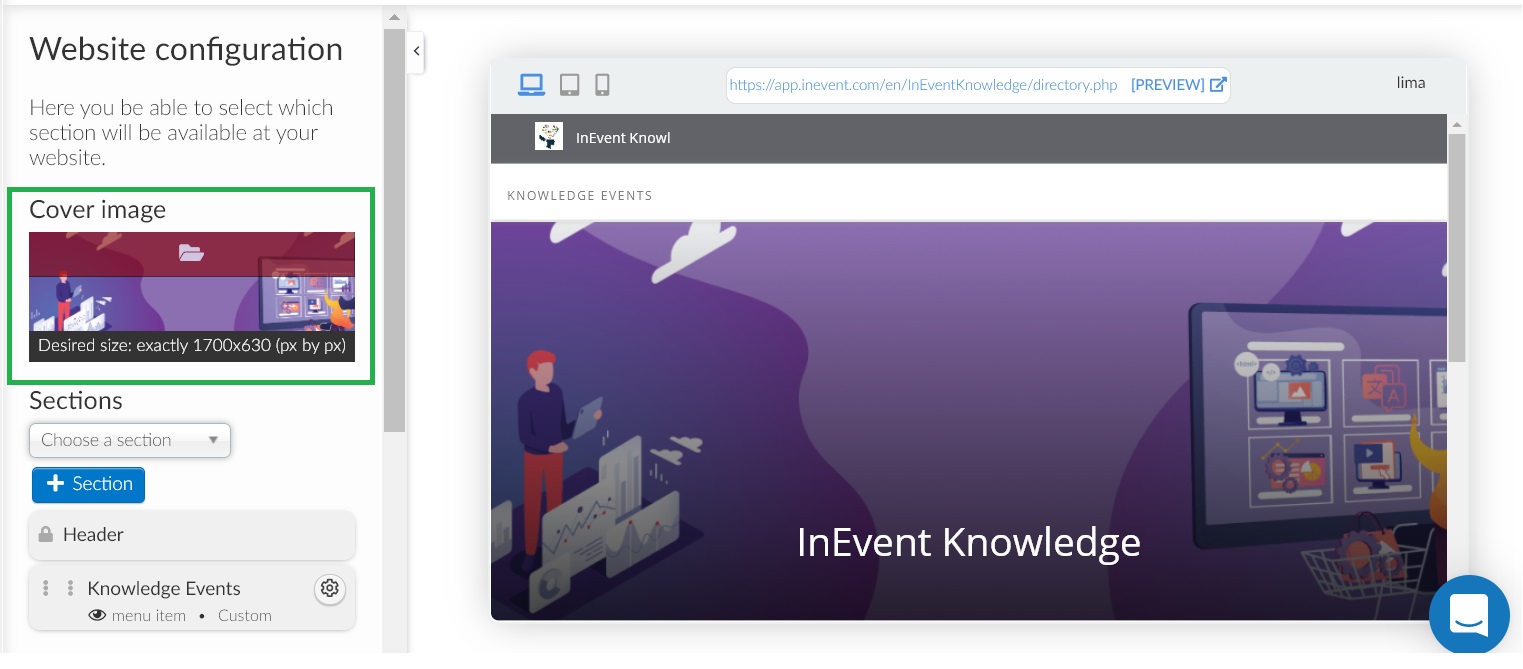 Sections
The section options we have are as follows:
Events: this section will add all your events to the directory
Custom: in this section, you can insert text content, video, images, and links
Under the Sections title, use the drop-down box to choose a section, then press the blue + Section button to add it to the directory.

Click here for further information on how to edit, remove or reorganize your sections.
Font style and color
Also, on the Website Configuration tab, you can customize your website font style. To do so, under the Font Style section, click on the drop-down bar and choose the font that better fits your website.
Besides that, you can choose the color of your page by entering the hex code of the color you would like to have. You can ask Google which hex code represents each color. 
For contrast reasons, the only color that will not be accepted as the Bar color is white (#FFFFFF).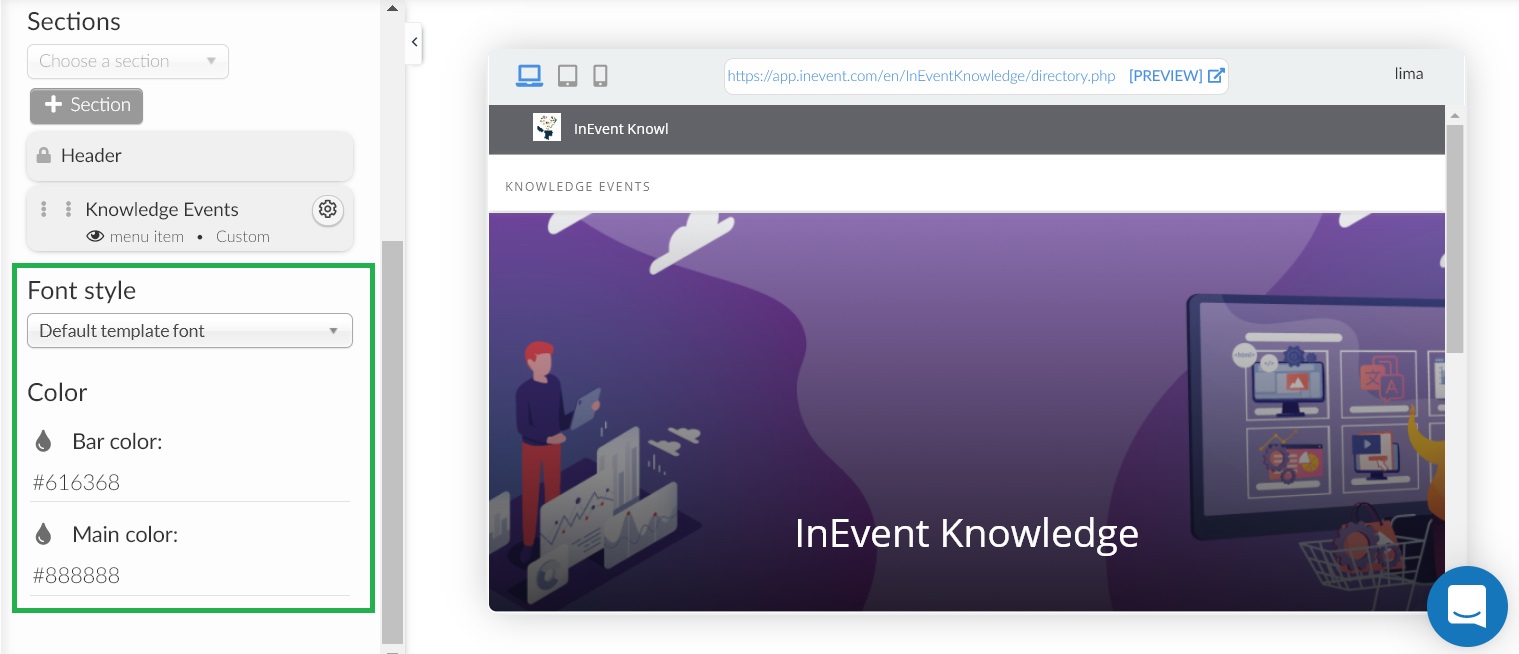 Why some of my events aren't being displayed in the directory?
For events to appear in the directory, they must be Public and Visible. Also, the event must not have started.
To configure the event's start date, its visibility, and its privacy settings, check this article.
---
---