How to migrate your Kaltura events to InEvent quickly
Migrating data from events created in Kaltura to InEvent is very easy. This article describes how you can quickly transfer your data and take that next step with InEvent!
Exporting data from Kaltura Event
To export data from Kaltura:
Sign into your Kaltura account.
Navigate to the page you wish to extract data from. You can extract data from the following pages on the platform:
Content: Entries and Categories.
Analytics: Audience, Contributors, Usage.
Utilize the filter button to customize the information displayed in the report according to your preferences.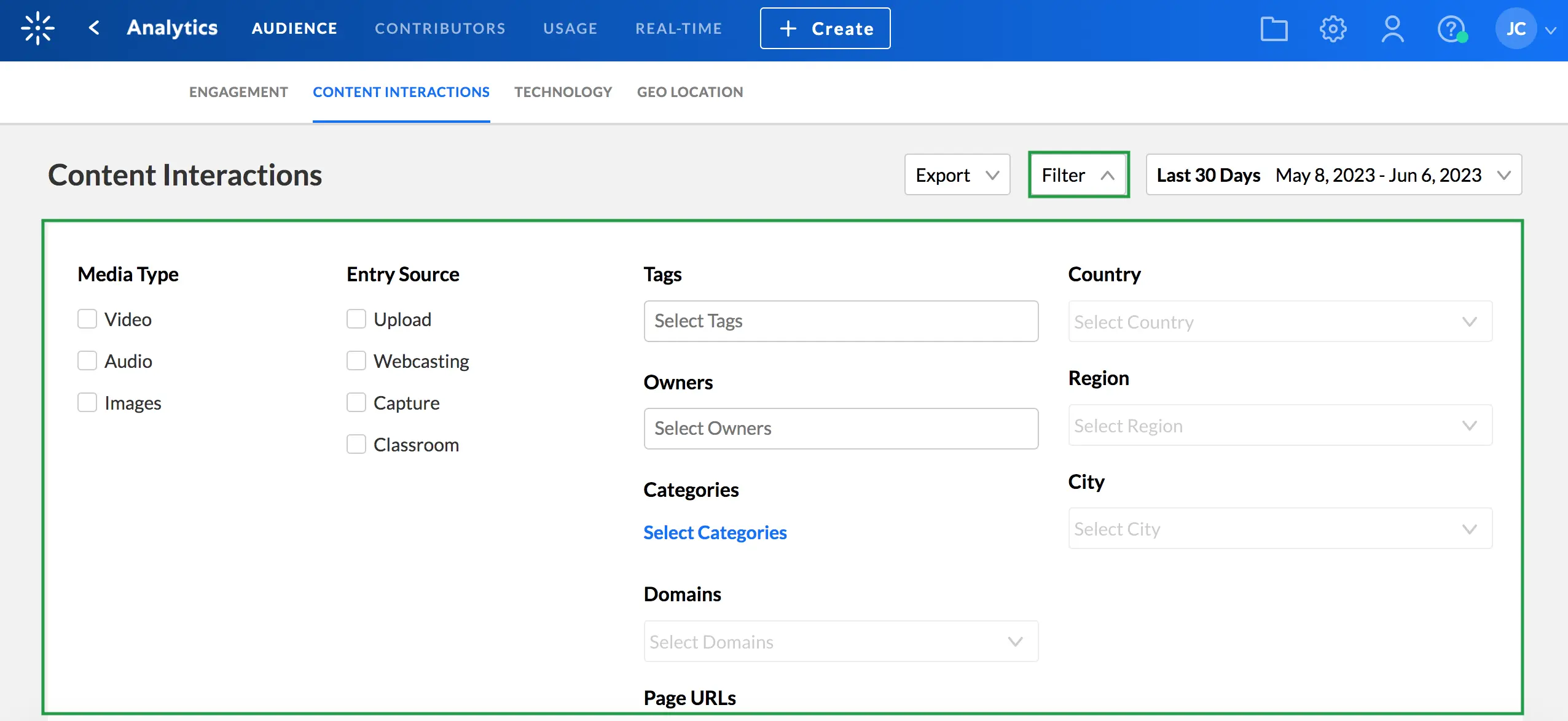 Click on the Export button. Depending on the page you are in, the Export button will have a drop down menu which allows you to select the information you need a report on.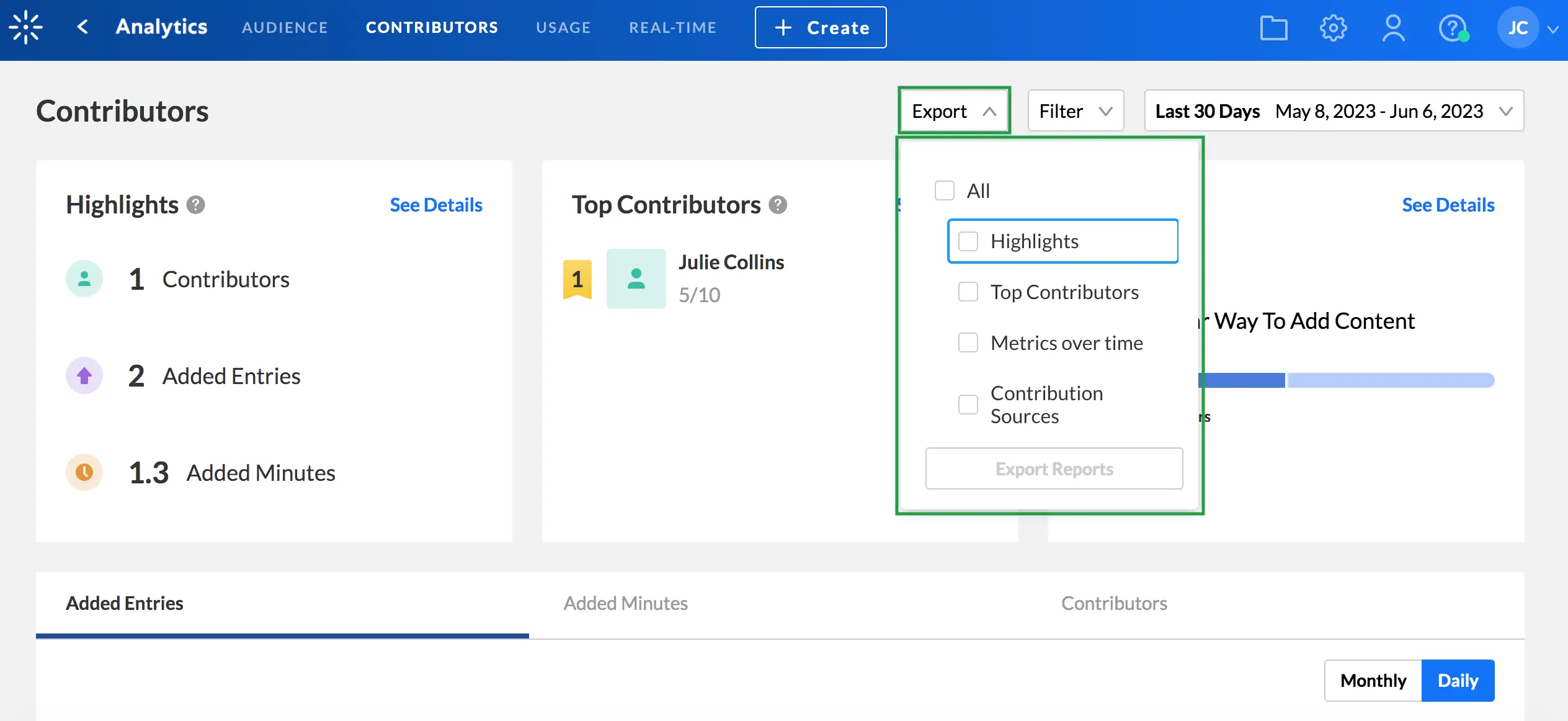 An email will then be sent to you with an attachment of the file you have exported. Once you collect the necessary data from Kaltura, it's time to migrate to InEvent!
The link to the exported data sent to your email will be available for only 24 hours. Ensure to download the spreadsheet report as soon as it's sent to your email.
Importing data to InEvent
Once you have extracted all necessary data from Kaltura, you can easily import the data to the InEvent platform in bulk by utilizing spreadsheets. To learn how to do this, consult our Importing and exporting spreadsheets article.
 For further assistance, stay tuned to our 24/7 
Help Center
 to talk to our support team.
Setting up your event
To help you set up the event, you can review this detailed guide. The guide explains how to carry out the following actions:
Create an event and add information on the Details page
Add Sponsors, Speakers, and Content
Create activities and choose the settings for the Virtual Lobby
Learn more about Customization, Communication, and Registration
Add Attendees, Invitees, and Leads
Learn about the Interactions with attendees and finally Dry run
---
---