How can I request refund or cancel my purchase?
In this article, you will see all important aspects related to the cancellation and refund of orders. If you are an event organizer, you will learn how to set your event refund policy and how to approve or reject refund requests. If you are an attendee, you will learn how to request a refund for your ticket purchase
For event organizers
Configuring the refund policy
Go to Marketing > Tickets > Payments.

Click on the payment settings icon in the upper left corner. Then click on Edit and choose your Refund policy: up to 1 day before the event, 7 days before the event, 15 days before the event, 30 days before the event, or no refund.

Enabling the refund notification
To receive automatic notifications of new refund requests, go to People> Attendees and search for your profile (or that of other admins).

After selecting an admin profile, click Edit and scroll to the bottom and check the Refund requests notifications and then click End.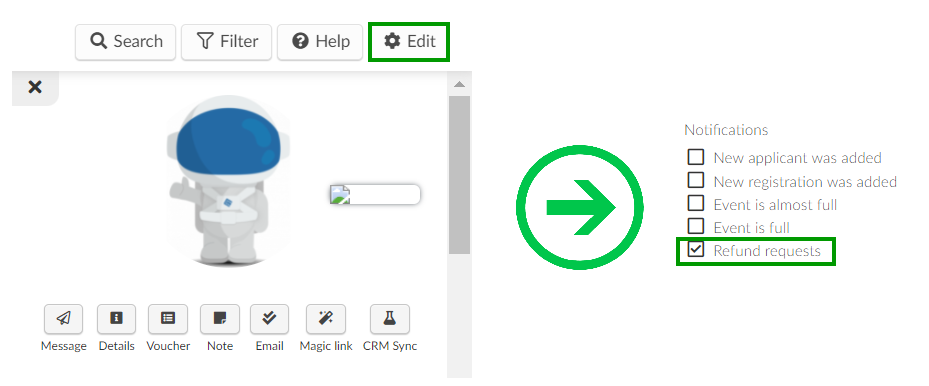 Learn more at Automatic notification emails.
Approving or rejecting a refund request
In Marketing > Tickets > Payments you will see the payment that requires analysis to authorize the refund.
Use the filter in the upper left corner to select all payments that have requested a refund.
Click the blue button to the right of each payment. A new window will open.
Choose to approve or reject the refund. In case of refusal, you can send a message to the buyer.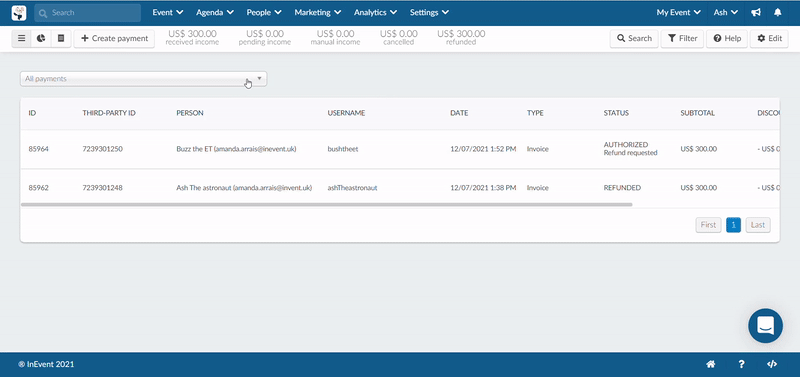 If a payment gateway provided by
Stripe
or
Paypal
is being used, when the user asks for a refund, the admin needs to accept it, and the payment gateway will refund the applicant.
For attendees
How do I request a refund?
To request a refund for your purchase, it is necessary to enter into your My Tickets area and click on the Request Refund button.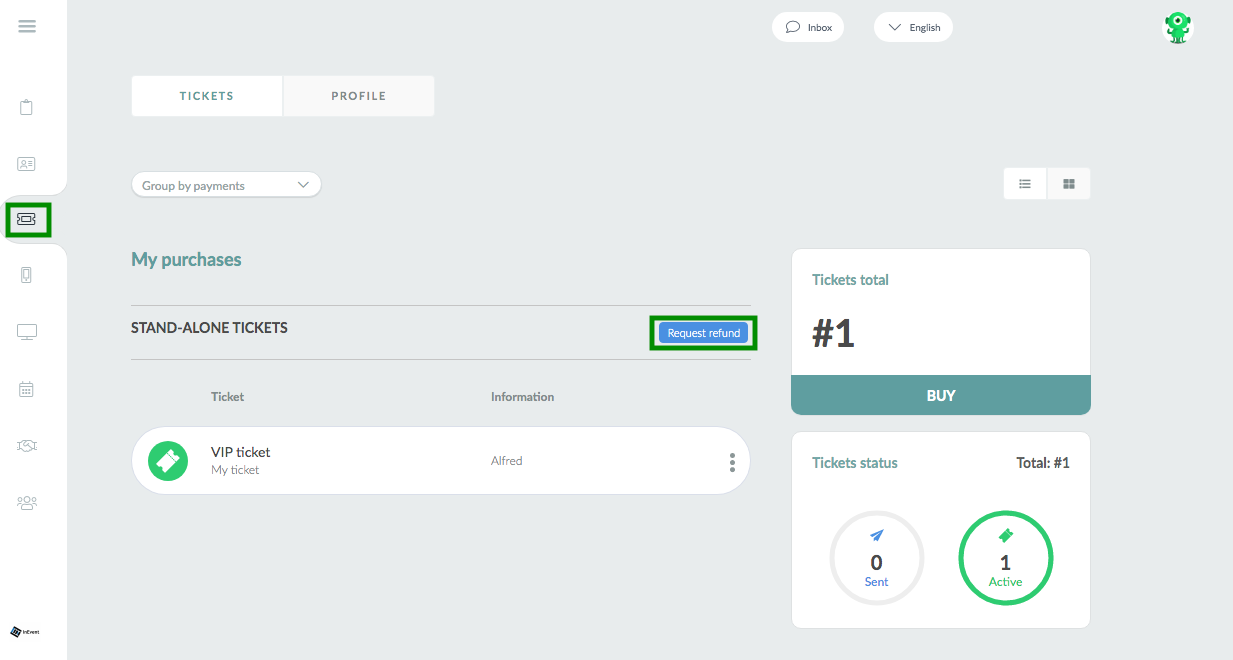 A pop-up will ask you to confirm if you wish to request a refund for the purchase.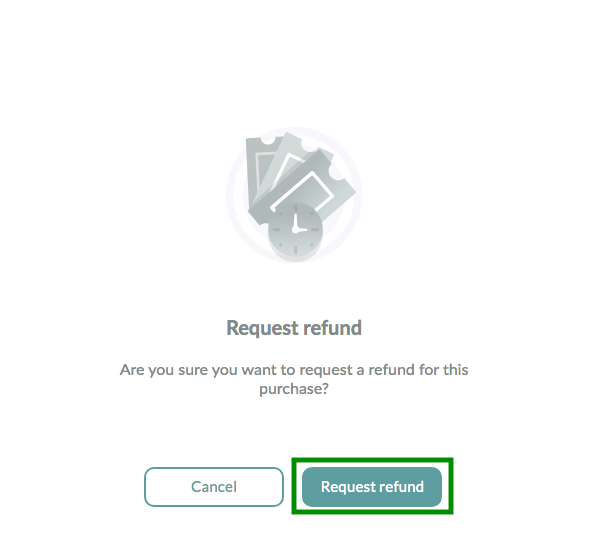 This process is valid for purchase holders
Then, you will need to wait for confirmation. You will receive an email notification of approval (or not) of your request.
I didn't find the request refund button?
On the InEvent platform, event organizers are responsible for the refund and cancellation processes.
If the organizer has not defined a refund policy or the deadline has expired, the holder of the purchase must contact the event organizer with payment details so that they can assist in the process.
---
---