Company images
Company images create credibility and strengthen your brand. Moreover, it is the first point of contact to start connecting with your customers.
This article intends to show you how to upload the main icon, the store icon, and the splash image to your account.
What are the company images?
There are three company images:
Main Icon: This icon will appear on all the links in the platform related to your company (forms, Hotsites, Virtual Lobby), usually in the upper left corner, as well as being the icon of your application on the participant's cell phone. This image is mandatory. Its dimensions are 1024 x 1024 px by px.
Store Icon: This is the icon that will be viewed by participants in the Apple and Google Play stores. If it is not filled in, the main icon will be used for this purpose. Its dimensions are 1024 x 1024 px by px.
Splash Image: Also known as launch screens, this image provides a simple initial experience while your mobile app loads. Its dimensions are 1800 x 2400 px by px, with 360 px bleed on all four edges.
The
Store icon
and the
Splash image
will only be displayed if you have a white label app, and the option
Is InEvent App?
is disabled in the
company details
.
Apple typically requires at least one app icon and one splash screen image for the app submission process, while Google Play Store require at least two screenshots of the app in action. However, a splash screen image is not mandatory.
How do I upload these images?
To upload these images, at the company level, click on Branding under the Company section, in the same left-hand side menu. Then, click on the Edit button in the upper right corner.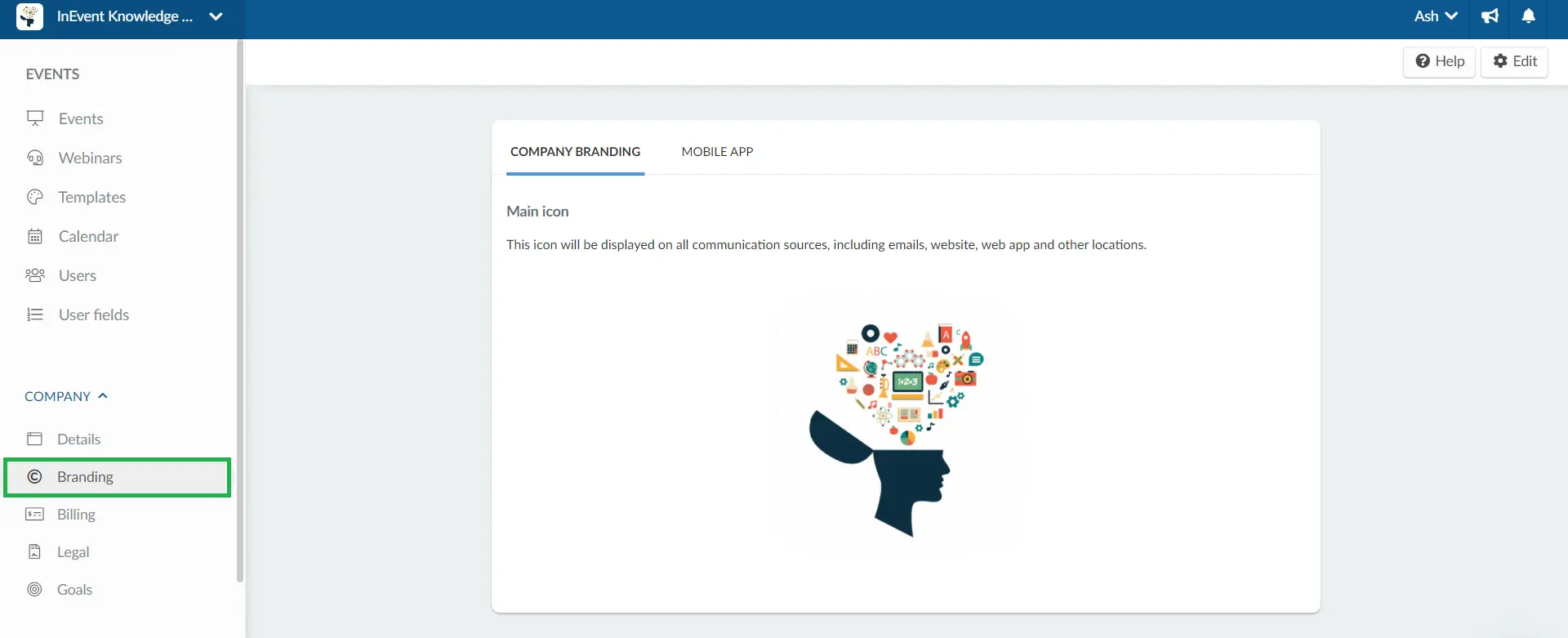 Then, to enable the Store icon and the Splash image, click on Mobile app and tick the corresponding checkboxes.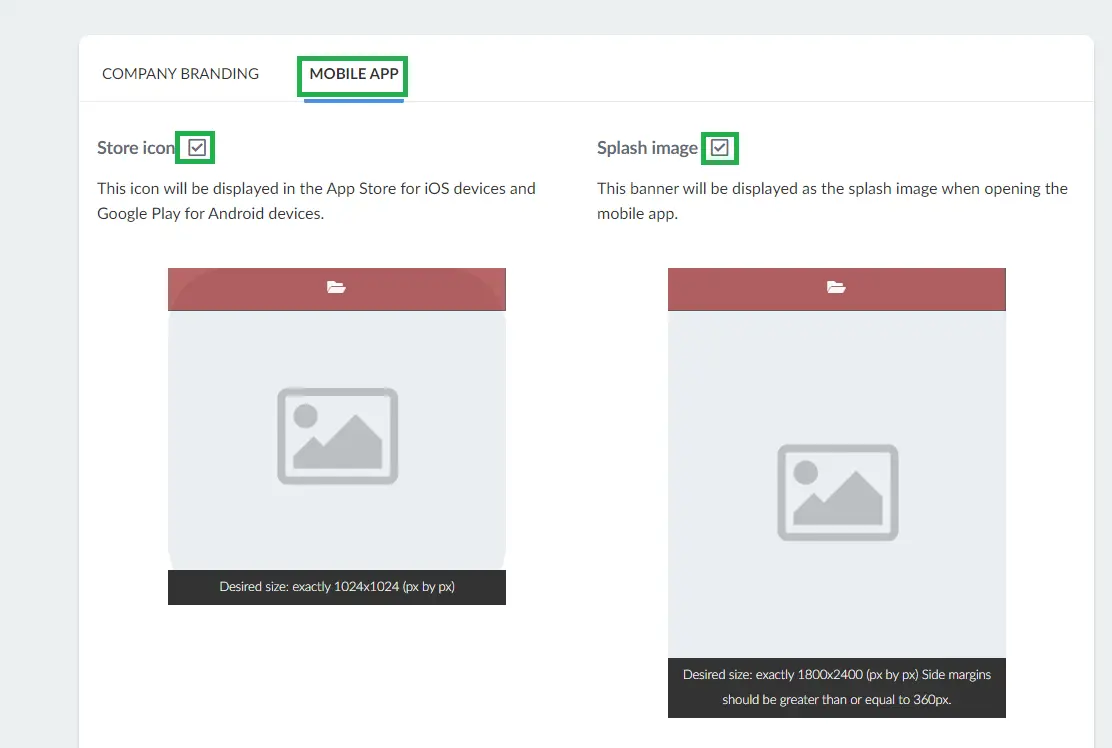 Now, click on the red folder icon, choose the image you wish to upload.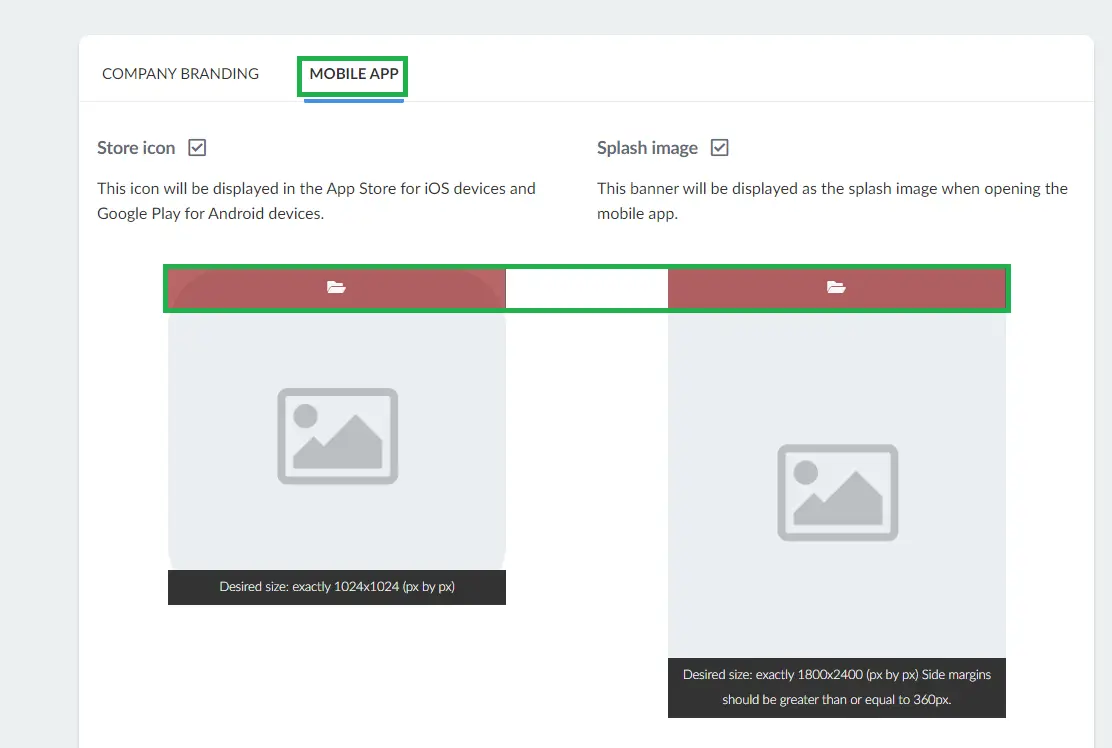 Once the image has been uploaded, press the End button in the top right corner to save the changes.
I made a change to one of the company images. Will it be reflected in the app automatically?
No. If an image is changed (company main icon, store icon, or splash), you must request an app update so that the change is reflected in the app. To do so, click Details under the Company section. And tick the checkboxes Request Android update? and Request iOS update?
The update can take up to 5 business days.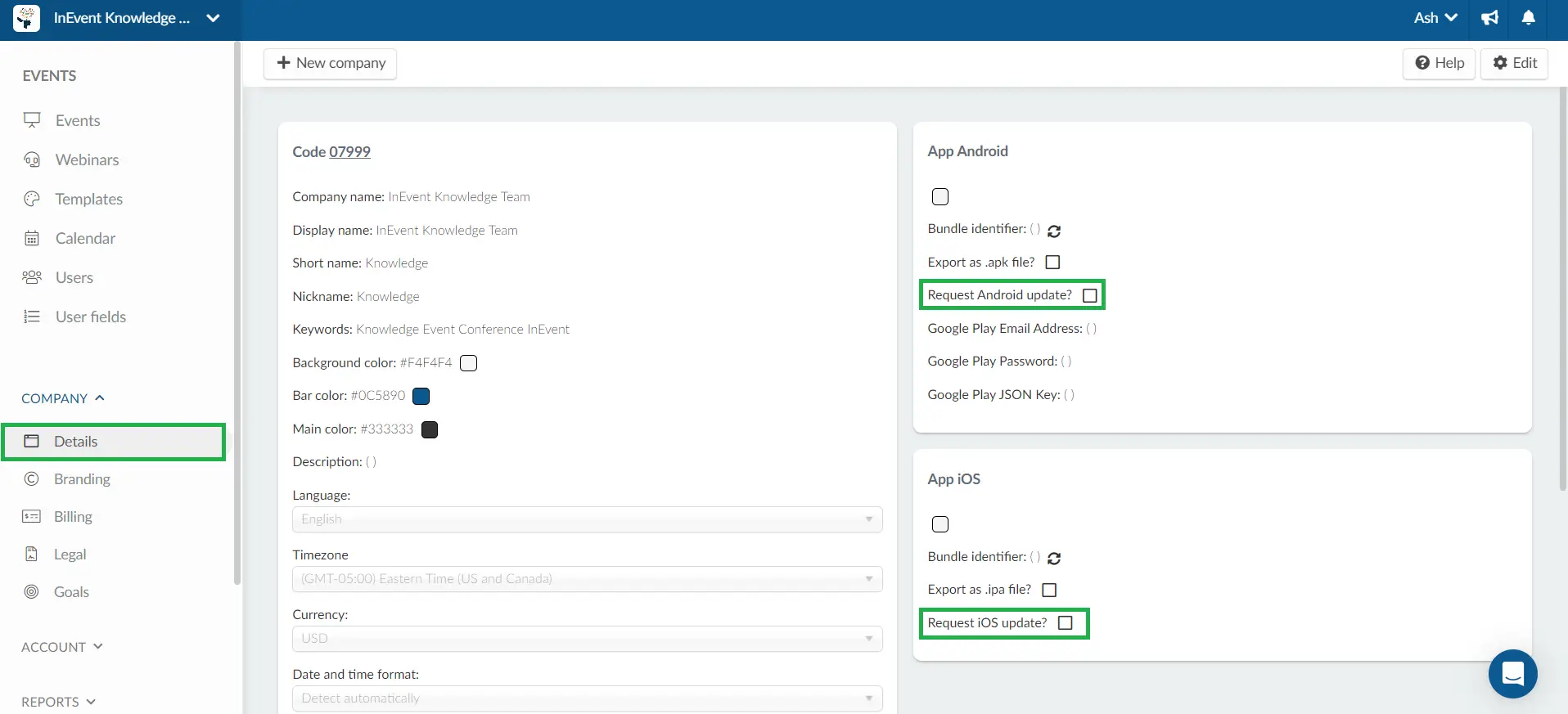 ---
---