Apple Wallet
Apple Wallet allows you to hold your most common tickets in a one-stop-shop app from Apple. You can easily find your passes and show their QR Codes at the event location for easy check-in and registration! This assistant can help you quickly show your ticket confirmation when arriving at the venue for a smooth attendee experience.
How do I use Apple Wallet on my event?
For your attendees to have their QR codes on the Apple Wallet, you will need to add their QR codes to emails. Before doing it, make sure QR codes are enabled in the event tools.

Now, to add the Passbook to an email, go to Marketing > Communication > Email creator and select the email you wish to add it to. Now, to customize the email, you must click on the Button tab on the left hand side and drag the Passbook icon from the left into the email on the right, as shown below: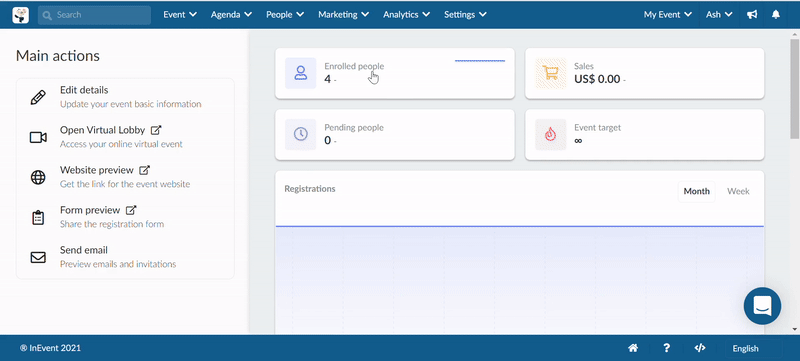 Date on Passbook
You can also define if you'd like to show dates on the Apple Wallet pass. By default, it will be disabled. If you wish to enable it, go to Settings > Tools > press Edit and scroll down to the Extra section. Then, tick the checkbox corresponding to Date on Passbook.

How can attendees add their QR codes to their Apple Wallet?
After receiving the confirmation e-mail of the event, click on the Apple Wallet icon to add the QR Code to your digital wallet.
After this step, a web page will open with your QR Code. Click on Add in the upper right corner.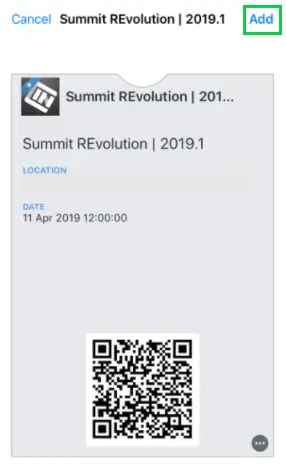 Your event QR code is now available in your Apple Wallet!
---
---