Applicants: ticket purchase management
The management and monitoring of those who purchased tickets for your event are done in the Ticket Manager environment. 
On this page you should be able to:
Check who bought tickets for your event
Track confirmed purchases and pending purchases
Approve or reject purchases
Check each buyers registration details (name, email, phone, address, and purchase + payment information)
Download reports in excel spreadsheets
How can I check the event ticket purchases?
For the Tickets tab to appear under Marketing so you can manage tickets, Tickets should be enabled from Registration Form > Settings.
To check the event ticket purchases, go to Marketing > Tickets > Applicants.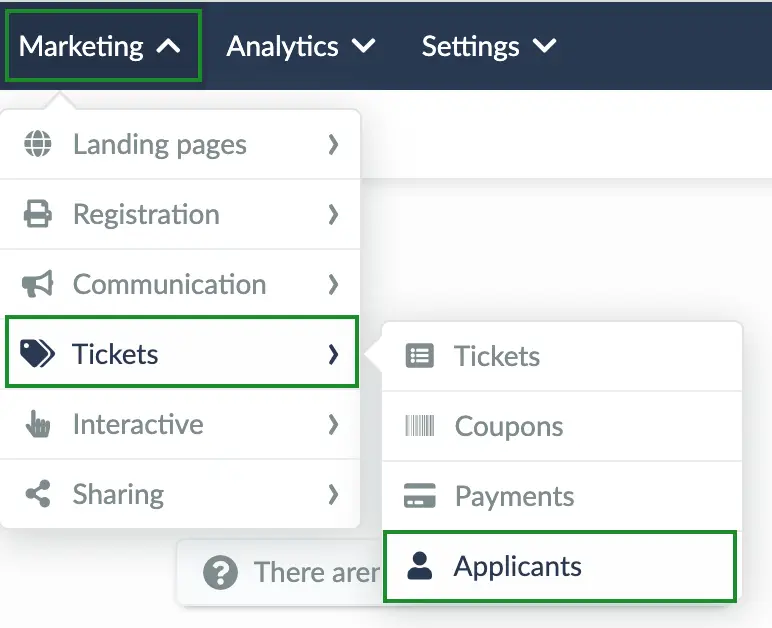 You can check names, emails, number of tickets purchased per person, completed purchases and pending purchases. In addition, you can check each buyer's registration details. Just click on the blue icon next to each name

How do I approve or reject ticket purchases?
If you have enabled Waitlist requirement or Approval requirement for your event, the Applicants page will function as the waitlist for all non-invoice-based payments to be either approved or rejected. If these tools are disabled, payments will be approved automatically and a confirmation email will be sent to the buyer.
Invoice payments have a different approval workflow that is independent of your
Approval requirement
and
Waitlist requirement
settings. To learn more about the workflow for managing invoice payments, read
this article
.
To approve or reject payments after having enabled Approval requirement and Waitlist requirement, on the Applicants page, under the Controls column, you can:
Choose to approve a payment by clicking on the green check mark.
Choose to disapprove a payment by clicking on the orange cross.

Beware that if you decide to reject a payment, you may be required to refund the purchaser at a later time.
Can I extract a report?
You can export the data to a complete report with all the information in Excel spreadsheet. To do this you will click Report on the upper left side of the screen. You will receive the spreadsheet in your email.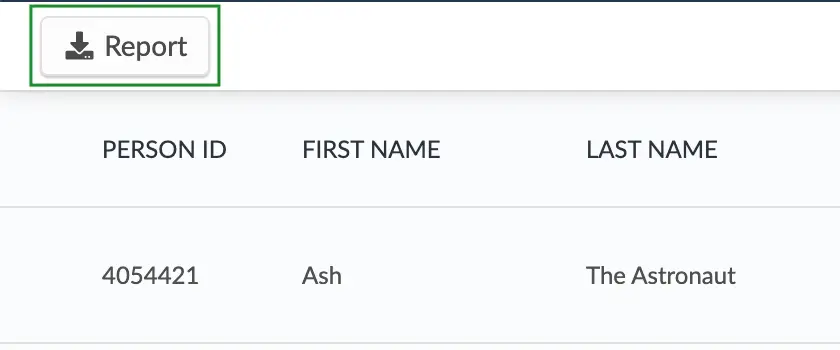 How do I remove names from my ticket purchase control?
To remove a name from your control, simply click Edit in the top right corner, tick the checkbox of the applicant and then click the Remove button.
Press End to finish.

---
---