Applicants: ticket purchase management
The management and monitoring of those who purchased tickets for your event are done in the Ticket Manager environment. 
On this page you should be able to:
Check who bought tickets for your event
Track confirmed purchases and pending purchases
Check each buyers registration details (name, email, phone, address, and purchase + payment information)
Download reports in excel spreadsheets
How can I check the event ticket purchases?
To check the event ticket purchases, go to Marketing > Tickets > Applicants.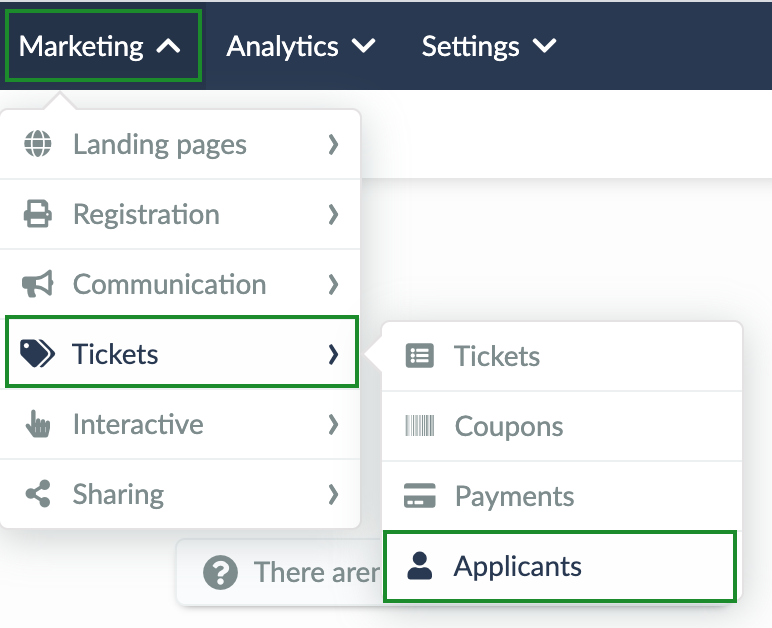 You can check names, emails, number of tickets purchased per person, completed purchases and pending purchases. In addition, you can check each buyer's registration details. Just click on the blue icon next to each name

Can I extract a report?
You can export the data to a complete report with all the information in Excel spreadsheet. To do this you will click Report on the upper left side of the screen. You will receive the spreadsheet in your email.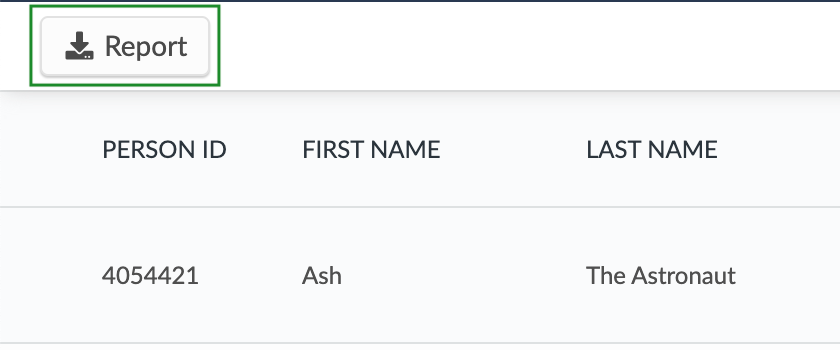 How do I remove names from my ticket purchase control?
To remove a name from your control, simply click Edit in the top right corner, tick the checkbox of the applicant and then click the Remove button.
Press End to finish.

---
---